Verbum Treasury of Sacred Art
For an updated version of this collection, see here.
Overview
Verbum's Treasury of Sacred Art transforms your software into a digital museum with over 800 works of art by Fra Angelico, Guido Reni, James Tissot, Jacob Jordaens, and Peter Paul Rubens.
We've curated images illustrating the Scripture and Tradition of the Church to enhance your experience of Verbum's software. Browse paintings of your favorite saints, study images from altarpieces and frescoes, or watch the Bible come to life with illustrations by these masters. You can copy images directly from your software into PowerPoint presentations, add them to church bulletins, or simply enrich your personal study.
With comprehensive tagging of people, places, and events, every image is seamlessly integrated into Verbum's powerful Factbook and Passage Guides—keeping them relevant and accessible.
Key Features
Enhances your software with over 800 sacred images
Integrates with Factbook and Passage Guides
Presents the work of master artists Fra Angelico, Guido Reni, James Tissot, Jacob Jordaens, and Peter Paul Rubens
Individual Titles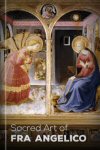 Sacred Art of Fra Angelico
Curator: Brody Stewart
Publisher: Verbum
Publication Date: 2014
Images: 132
Fra Angelico (c. 1395–1455) was a Dominican friar and a painter in the early Italian Renaissance. Fra Angelico translates as "Angelic Friar", and he is considered to be the artistic "father" of Michelangelo. Over the course of his life he painted altarpieces, frescoes, and other depictions of saints and scenes from Scripture. The jewel-like splendor of his images and the sweetness and gentleness of their figures are hallmarks of his work. Among his most famous pieces are the Annunciation of Cortona and The Last Judgment.
Fra Angelico lived a humble and devout life, exemplifying asceticism, obedience, and care of the poor. His reported motto was, "He who does Christ's work must stay with Christ always." He was beatified in 1982 by Pope John Paul II under the title Blessed John of Fiesole, OP. He is the patron of artists.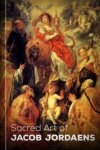 Sacred Art of Jacob Jordaens
Curator: Brody Stewart
Publisher: Verbum
Publication Date: 2014
Images: 44
Jacob Jordaens (May 19, 1593–October 18, 1678) was a Baroque painter in Antwerp, Belgium. He is remembered now for his religious and mythological art, as well as for unusually authentic depictions of Flemish life. He was also a well-known portrait painter and leading tapestry designer—very lucrative pursuits of that time. Jordaens' art was strongly influenced by Rubens, whom he occasionally worked with. Though he lived a life of privilege, he was known to be kind and generous. Among his famous works are The Adoration of the Shepherds, Prometheus, and The Martyrdom of St. Apollonia.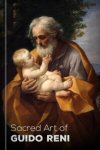 Sacred Art of Guido Reni
Curator: Brody Stewart
Publisher: Verbum
Publication Date: 2014
Images: 80
Guido Reni (November 4, 1575–August 18, 1642) was an Italian Baroque painter, born in Bologna. His subjects were varied, depicting scenes from the Classics as well as from Scripture and Church history.
As a well-known and influential artist in Rome, Reni navigated tricky political waters. Among his patrons were the Barberini and Borghese families, including Pope Paul V. In St. Michael Archangel—where the Archangel stomps on the head of Satan—Reni's Satan reportedly resembles Cardinal Pamphilj, a member of a rival family who had offended Reni in some way. After various similar scuffles—as well as artistic triumphs—in both Rome and Naples, Reni returned to Bologna where he ran a successful studio.
Among his masterpieces are Massacre of the Innocents, Bacchus and Ariadne, and St. Dominic's Glory.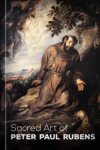 Sacred Art of Peter Paul Rubens
Curator: Brody Stewart
Publisher: Verbum
Publication Date: 2014
Images: 113
Peter Paul Rubens (June 28, 1577–May 30, 1640) was a Flemish Baroque painter, diplomat, and leading influence in the Catholic Counter-Reformation style. He was classically educated as a humanist scholar and then apprenticed to landscape artist Tobias Verhaeght at age 14. After completing his education, Rubens traveled to Italy to begin his painting career, spending eight years there. In 1609, he returned to Antwerp and was appointed as court painter for the Low Countries. He worked out of his own studio in Antwerp and was free to take on other clients. He was also assigned diplomatic duties by his royal patrons.
Rubens remained based in Antwerp for the rest of his life, traveling often for diplomatic missions and art commissions. His artistic and diplomatic careers dovetailed well—he was knighted in 1624 by Phillip IV of Spain and by Charles I of England in 1630. He created many altar pieces and was a popular portraitist. The subject matter of his pieces was often religious or related to Classical mythology. Rubens was known for depicting sensuous figures of abundant flesh, particularly in his later years. Among his many famous pieces are The Three Graces, Susanna and the Elders, The Judgment of Paris, the Marie de'Medici cycle for the Luxembourg Palace (now housed in the Louvre) and The Virgin of the Immaculate Conception.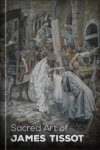 Sacred Art of James Tissot
Curator: Brody Stewart
Publisher: Verbum
Publication Date: 2014
Images: 478
James Tissot (October 15, 1836–August 8, 1902) was borne Jacques Joseph Tissot in France. He was raised in a devoutly Catholic home, with parents involved in the fashion industry. He began his art career in Paris, studying at the École des Beaux-Arts. Tissot exhibited in the Paris Salon for the first time in 1859, and in London in 1862. His modern portraits became highly successful and critically acclaimed. He moved to London in 1871, and was known for his depictions of fashionable life. In 1876, divorcée Kathleen Newton—who frequently modeled for Tissot—moved into his home in St. John's Wood, remaining with him until her death in 1882.
After Newton's death, Tissot returned to Paris, and in 1885 had a revival of his Catholic faith. He traveled to the Middle East several times to study landscape, population, and architecture. His series of 365 watercolor illustrations of the life of Christ brought him much wealth and acclaim. He moved on to the Old Testament—completing 80 paintings—but died before he could finish the series. Some well-known pieces from his diverse collection include Young Lady in a Boat, The Seven Trumpets of Jericho, and The Ball.
Product Details
Title: Verbum Treasury of Sacred Art
Curator: Brody Stewart
Publisher: Verbum
Publication Date: 2014
Images: 847
Christian Group: Catholic
Resource Type: Media Collection
Topic: Art
More details about these resources