Gospels Studies Collection (10 vols.)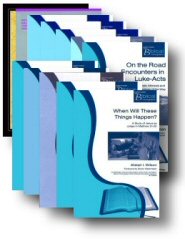 Overview
The 10-volume Gospel Studies Collection brings together the significant monographs on the Gospels from Paternoster Press, offering an unparalleled academic treatment of the central themes in the Gospels. This collection deals with the literary and textual qualities of each book, including a reevaluation of the synoptic problem and a reanalysis of the role of the Jews in John. The authors also tackle interpretive challenges, surveying Jesus' parables and their interpretation, and the cultural significance of Jesus' healing miracles. Most importantly, these authors affirm the theological significance of the Gospels and their Christological, ecclesiological, and eschatological implications for today.
What's more, with Logos, you get quick access to the Greek and English Scripture texts, along with a wealth of other resources in your digital library. Hovering over Scripture references instantly displays the verse you're looking for, and clicking on it brings you straight to the text you're studying. Your digital library also gives you instant access to a wealth of other resources on the New Testament—your dictionaries, encyclopedias, commentaries, and other scholarly works are all within easy reach! The Gospel Studies Collection, read in conjunction with other titles from Logos—such as the Anchor Yale Bible and the Library of New Testament Studies—gives you the most powerful tools for research on the Gospels!
The Gospel Studies Collection is ideal for academic use—especially for New Testament scholars—along with sermon preparation or personal Bible study.
Key Features
Analysis of literary, theological, and historical themes from the Gospels
New interpretive analysis of Jesus' parables
Contributions from top evangelical scholars from around the world
Product Details
Title: Gospel Studies Collection (10 vols.)
Publisher: Paternoster Press
Volumes: 10
Pages: 3,152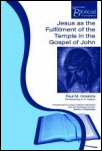 Jesus as the Fulfillment of the Temple in the Gospel of John
Author: Paul M. Hoskins
Publisher: Paternoster Press
Publication Date: 2007
Pages: 265
In Jesus as the Fulfillment of the Temple in the Gospel of John, Paul M. Hoskins explores the connection between Jesus and the temple. Interpreters often associate John 1:14, 1:51, 2:18-22 and 4:20-24 with Jesus' replacement of the temple. Based on these texts, one can already begin to see that he fulfills and replaces the temple in that he is the new locus of God's presence, glory, revelation, and abundant provision for his people. In particular, John 2:18-22 clearly associates Jesus' role as the Temple with his death and resurrection.
Paul Hoskins received his Ph.D. from Trinity Evangelical Divinity School under the supervision of D. A. Carson. He is currently Assistant Professor of New Testament at the Southwestern Baptist Theological Seminary.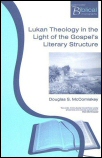 Lukan Theology in the Light of the Gospel's Literary Structure
Author: Douglas S. McComiskey
Publisher: Paternoster Press
Publication Date: 2006
Pages: 388
Luke's Gospel was purposefully written with theology embedded in its patterned literary structure. A critical analysis of this cyclical structure provides new windows into Luke's interpretation of the individual pericopes comprising the Gospel and illuminates several of his theological interests.
One of the most original contributions to Lucan study of recent years.
—I. Howard Marshall, author
Douglas S. McComiskey is Professor of New Testament, Ridley College, Melbourne, Australia.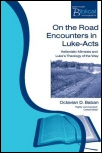 On the Road Encounters in Luke-Acts: Hellenistic Mimesis and Luke's Theology of the Way
Author: Octavian D. Baban
Publisher: Paternoster Press
Publication Date: 2007
Pages: 332
In On the Road Encounters in Luke-Acts, Baban argues on theological and literary grounds that Luke's on-the-road encounters, especially those belonging to the post-Easter period, are part of his complex theology of 'the Way.' Jesus' teaching and that of the apostles is presented by Luke as a challenging answer to the Hellenistic reader's thirst for adventure, good literature, and existential paradigms.
Octavian D. Baban is New Testament and Greek Lecturer at the Bucharest State University and at the Bucharest Baptist Theological Centre, in Romania.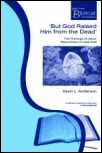 But God Raised Him from the Dead
Author: Kevin L. Anderson
Publisher: Paternoster Press
Publication Date: 2006
Pages: 306
In this book, the first full-scale study of the resurrection of Jesus in Luke-Acts, Kevin L. Anderson situates Luke's perspective on resurrection amongst Jewish and Hellenistic conceptions of the afterlife, and within the complex of Luke's theology, Christology, ecclesiology, and eschatology. He argues that the resurrection of Jesus constitutes the focus of the Lucan message of salvation.
Kevin L. Anderson is an Assistant Professor of Bible and Theology at Asbury College, Wilmore, Kentucky.

The Three Gospels: New Testament History Introduced by the Synoptic Problem
Author: Martin Mosse
Publisher: Paternoster Press
Publication Date: 2007
Pages: 400
This is a book with a double thrust. Dr. Mosse presents an unremittingly logical assault upon the Synoptic Problem which develops into a general treatment of the major issues in New Testament history.
Repeatedly affirming the testimony of Papias and the Early Fathers, Mosse offers a carefully integrated case for early dates and traditional authorship of the three Synoptic gospels and Acts in opposition to the redundant hypothesis of Q. This in turn leads into a study of Paul's later career, including a detailed discussion of the dates and provenance of his later epistles. Along the way he addresses cruces such as the chronology of Jesus' ministry in Mark and John; the identification and dates of Paul's visits to Jerusalem; Paul's ever-changing Corinthian itineraries; the date and addresses of Galatians; and many others. All this is supported by a wealth of reference material including a full chronology of the New Testament and a historical survey of all the epistles in their probable sequence. The end product has a wide appeal which will attract New Testament specialists as well as students of theology, preachers and laity seeking to refresh their understanding of modern New Testament scholarship.
This is a fine piece of work, creatively challenging a number of paradigms in New Testament scholarship and making use of all kinds of early Christian evidence to reconstruct a full and persuasive chronology for the biblical documents…It will certainly provoke controversy, and is unlikely to convince everyone; but it is argued with energy and clarity and insists, rightly, on the significance of many neglected sources and arguments. A real achievement.
—Rowan Williams, Archbishop of Canterbury
Martin Mosse has written a lively and provocative study of the composition of the Synoptic Gospels within the context of primitive Christianity . . . The broad sweep of his investigations and the relentlessly pursued logic of many of his arguments are to be welcomed. Mosse flies many worthwhile kites, which will deserve analysis by perceptive readers.
—J. Keith Elliot, University of Leeds
There is much to admire in this frontal attack on scholarly orthodoxy.
—Times Literary Supplement
Martin Mosse holds degrees in classics, mathematics and theology. Having made his career in operational research in the defense industry, he currently runs a think tank called Brainwaves.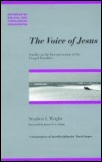 The Voice of Jesus: Studies in the Interpretation of Six Gospel Parables
Author: Stephen Wright
Publisher: Paternoster Press
Publication Date: 2000
Pages: 294
This literary study considers how the voice of Jesus has been heard in different periods of parable interpretation, and how the categories of figure and trope may help us towards a sensitive reading of the parables today.
Is it possible to say anything that is both new and valid about the parables? Amazingly, yes! Stephen Wright, younger brother of Tom Wright, and recent recipient of the Ph.D. under Jimmy Dunn in Durham, brings his literary critical expertise to bear on the parables, recognizing that figures of speech are a key to understanding the 'voice' of the historical Jesus.
—Craig Blomberg, Distinguished Professor of New Testament, Denver Seminary
A masterpiece of interdisciplinarity.
—David Jasper
Stephen I. Wright is Tutor in Biblical Studies and Practical Theology at Spurgeon's College. He holds degrees in English, theology, and religious studies, and completed his doctorate at Durham on the parables of Jesus in the Gospel of Luke.
When Will These Things Happen? A Study of Jesus as Judge in Matthew 21–25
Author: Alistair Wilson
Publisher: Paternoster Press
Publication Date: 2004
Pages: 292
This study by Alistair Wilson seeks to allow Matthew's carefully constructed presentation of Jesus to be given full weight in the modern evaluation of Jesus' eschatology. Careful analysis of the text of Matthew 21–25 reveals Jesus to be standing firmly in the Jewish prophetic and wisdom traditions as he proclaims and enacts imminent judgment on the Jewish authorities; then boldly claims the central role in the final and universal judgment.
This book is an ambitious exploration of Jesus as judge in Matthew's Gospel, particularly Matthew 21–25. It is a delight to read a book that is so carefully crafted and provocative…Wilson has made an important contribution to the study of Jesus as judge in Matthew's Gospel, with some challenging implications for modern scholarship.
—J. Samuel Subramanian, Review of Biblical Literature
Alistair Wilson received his Ph.D. in New Testament from the University of Aberdeen. He is currently principal at Dumisani Theological Institute. He is also editor of The Scottish Bulletin of Evangelical Theology and New Testament review editor of Themelios.

Your Father the Devil? A New Approach to John and the Jews
Author: Stephen Motyer
Publisher: Paternoster Press
Publication Date: 1997
Pages: 260
Who are the Jews in John's Gospel? Defending John against the charge of anti-Semitism, Stephen Motyer argues that, far from demonizing the Jews, the Gospel seeks to present Jesus as Good News for the Jews in a late first century setting.
This elegantly-written book breaks fresh ground.
—Graham Stanton
Stephen Motyer teaches New Testament and Hermeneutics at London School of Theology, UK.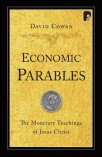 Economic Parables: The Monetary Teachings of Jesus Christ
Author: David Cowan
Publisher: Paternoster Press
Publication Date: 2007
Pages: 265
p>Ever wondered how to pay the bills? Felt the world is unfair in economic rewards? Been indecisive about investing wisely? These types of economic questions are addressed in
Economic Parables
.
Listening directly to Jesus' words, readers are invited to reflect on a number of economic parables to understand life in a globalized economy. Some of the answers will be surprising, in part because Jesus was a more sophisticated economist than he is given credit for by the modern world. Many economic problems and decisions can be viewed in light of the gospel. Each chapter contains a parable and reflection, followed by questions making this book ideal for group of personal study.
Very thought-provoking…
—Direction
David Cowan is a pastor, speaker, writer, and theologian. He previously worked as a journalist, editor, and bank executive in Europe and North America for over twenty years, including the Financial Times, Euro Money, and the World Bank Group in Washington, D.C. He has written for the Washington Times, Financial Times, The Times of London, and The Middle East. He lives in Cluny, France, with his wife and two children.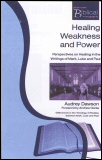 Healing, Weakness and Power
Author: Audrey Dawson
Publisher: Paternoster Press
Publication Date: 2008
Pages: 350
Healing by Jesus and the apostles is not a popular subject for biblical studies today, but the importance of healing in the first-century eastern Roman Empire was enormous. In the New Testament writings of Mark, Luke and Paul we find considerable variation in their use of divine healing. In this book, Audrey Dawson combines detailed biblical study with her insights from her medical practice.
Audrey Dawson was a consultant physician working with adults and children in Scotland, and Senior Lecturer in the University of Aberdeen, becoming OBE for services to medicine. On retirement, she obtained her B.D. and Ph.D.