Theological Studies Collection (22 vols.)
Overview
In the West, the churches may be declining, but theology—professional, historic, orthodox, and evangelical—shows no sign of withering. The 22-volume Theological Studies Collection promises constructive theology from within an evangelical framework, intending to address the church's greatest needs. This series of books contains quality writing published across the confessions—patristic, medieval, reformation, modern, and post-modern—and from authors who span the globe. The aim of this series is theological books written in the twofold conviction that the church needs theology and theology needs the church, which in reality means theology done for the glory of God.
The authors in the Theological Studies Collection address theological topics from distinct intellectual disciplines—historical, dogmatic, pastoral, apologetic, missional, aesthetic, and many others. Books in this collection cover a range of important historical figures, from Reinhold Niebuhr and Karl Barth to John Howard Yoder and Jurgen Moltmann. The authors address important theological topics, such as the worldview, deconstruction, orthodoxy, Reformed epistemology, and the doctrine of the atonement.
Key Features
Several theological topics are discussed
Addresses church's greatest needs
Over 7,000 pages of constructive theology from several contributors
Contributors
Karl Barth
Robert W. Jenson
Eberhard Jungel
Martin Luther
Jurgen Moltmann
Reinhold Niebuhr
Wolfhart Pannenberg
Alvin Plantinga
William G. T. Shedd
George Adam Smith
Dumitru Staniloae
Charles Williams
Nicholas Wolterstorff
John Howard Yoder
And many more!
Product Details
Title: Theological Studies Collection (22 vols.)
Series: Theological Studies Collection
Publisher: Paternoster Press
Volumes: 22
Pages: 7,204

Alvin Plantinga and Christian Apologetics
Author: Keith A. Mascord
Series: Theological Studies Collection
Publisher: Paternoster Press
Publication Date: 2005
Pages: 236
This book draws together the contributions of the philosopher Alvin Plantinga to address the major contemporary challenges to Christian belief, highlighting in particular his ground-breaking work in epistemology and the problem of evil.
Plantinga's theory that both theistic and Christian belief is warrantedly basic is explored and critiqued, and an assessment offered as to the significance of his work for apologetic theory and practice.
This is an important work on one of the most important philosophers of our time. Keith Mascord has not merely written an excellent account of Alvin Plantinga's philosophy but also shown us how Plantinga has contributed to a much broader field of inquiry than academic philosophy. In addition, in the last three chapters Mascord provides his own critical and original response to Plantinga.
—Peter Forrest, University of New England, Armidale, Australia
Keith A. Mascord lectures in Philosophy, Moore Theological College, Sydney, Australia.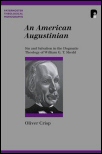 An American Augustinian: Sin and Salvation in the Dogmatic Theology of William G. T. Shedd
Author: Oliver Crisp
Series: Theological Studies Collection
Publisher: Paternoster Press
Publication Date: 2006
Pages: 300
William Shedd's theology is arguably one of the richest resources in the American Reformed tradition yet, strangely, it has not received the attention it deserves. Oliver Crisp takes a step towards filling the considerable gap.
Shedd was a theologian unafraid to think for himself, even if his thinking meant he ended up with views that were not held by others with whom he had a natural affinity. His theology of sin and salvation illustrate well this creative innovation within a tradition. This book explores the relationship between sin and salvation in Shedd's theology, with an eye to both its philosophical and dogmatic significance for contemporary theology.
Oliver Crisp convincingly shows that William G. T. Shedd was a reformed theologian whose dogmatics has a philosophical dimension which merits serious attention. In doing so he reveals the same intellectual qualities in evidence in his books on Jonathan Edwards and on Christology: philosophical clarity and rigor, theological sensitivity, and excellent judgment.
—Paul Helm, King's College, London
I highly recommend this fine piece of philosophical theology (or, if one prefers, theological philosophy) and can only hope that it will stimulate renewed interest in Shedd—not only as an eminent theologian of great historical import, but as one who will now speak to the present generation.
—Alan W. Gomes, Talbot School of Theology
Oliver Crisp attended the Wimbledon School of Art and the University of Aberdeen before completing his Ph.D. at King's College, University of London on the philosophical theology of Jonathan Edwards. He has taught at the University of St. Andrews, the University of Notre Dame, and Regent College. He is currently a Reader in Theology at the University of Bristol.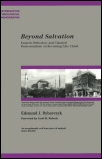 Beyond Salvation: Eastern Orthodoxy and Classical Pentecostalism on Becoming Like Christ
Author: Ed Rybarczyk
Series: Theological Studies Collection
Publisher: Paternoster Press
Publication Date: 2004
Pages: 380
At first glance eastern Orthodoxy and classical Pentecostalism seem quite distinct. This ground-breaking study shows they share much in common, especially as it concerns the experiential elements of following Christ. Both traditions assert that authentic Christianity transcends the wooden categories of modernism.
An exceptionally well done piece of analysis.
—James Bradley, Professor of Church History, Fuller Theological Seminary
Ed Rybarczyk is Assistant Professor of Systematic Theology, Vanguard University, California.

The Church and Deaf People: A Study of Identity, Communication, and Relationships with Special Reference to the Ecclesiology of Jurgen Moltmann
Author: Roger Hitching
Series: Theological Studies Collection
Publisher: Paternoster Press
Publication Date: 2004
Pages: 320
The Church and Deaf People examines Jurgen Moltmann's ecclesiology from the specific perspective of deaf people, who form a minority group within our society and who have been marginalized and effectively oppressed.
Inspired by his contact with deaf people (after his first wife became profoundly deaf) and mindful of the example of his deaf grandmother, Roger Hitching sensitively examines the history and present experience of deaf people in relation to Moltmann's radical ecclesiology.
Roger Hitching has an M.Th. from King's College, London (1991) and Ph.D. from London Bible College (2002). His concern for deaf people arose when his wife, Jackie, became profoundly deaf. He now provides mentoring services and advice on theological and pastoral matters.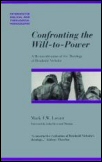 Confronting the Will-to-Power: A Reconsideration of the Theology of Reinhold Niebuhr
Author: Mark F. W. Lovatt
Series: Theological Studies Collection
Publisher: Paternoster Press
Publication Date: 2001
Pages: 216
Confronting the Will-to-Power is an analysis of the theology of Reinhold Niebuhr, arguing that his work is an attempt to identify, and provide a practical theological answer to, the existence and nature of human evil.
A constructive evaluation of Reinhold Niebuhr's theology.
—Anthony C. Thiselton, Univrsity of Sheffield
Mark F. W. Lovatt is an information technology consultant, Nottingham, UK, and received his doctorate from the University of Nottingham, UK.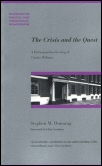 The Crisis and the Quest: A Kierkegaardian Reading of Charles Williams
Author: Stephen Dunning
Series: Theological Studies Collection
Publisher: Paternoster Press
Publication Date: 2000
Pages: 272
Employing Kirkegaardian categories and analysis, this study investigates both the central crisis in Charles Williams' authorship between hermeticism and Christianity (Kierkegaard's Religions A and B), and the quest to resolve this crisis, a quest that ultimately presses the bounds of orthodoxy.
An invaluable contribution to our understanding of this extraordinary man.
—Glen Cavaliero
Stephen Dunning received his M.Div. and Ph.D. from Harvard University, and is currently Professor of Religious Studies at the University of Pennsylvania. He is the author of numerous books and articles, and is a member and past president of the Soren Kierkegaard Society.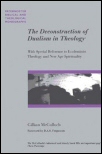 The Deconstruction of Dualism in Theology
Author: Gillian McCulloch
Series: Theological Studies Collection
Publisher: Paternoster Press
Publication Date: 2002
Pages: 281
Jesus' words in John 17 represent one of the church's highest values: "May they all be one as you and I are one." Yet divisions occur from the highest levels of the church to street level projects, often neutralizing effectiveness and undercutting the credibility of Jesus' message. This book helps any believer turn the ideal of John 17 into reality. It provides solid grounding in the principles of partnership, using abundant case histories and empowering how-to suggestions for lay person and ministry leader alike.
McCulloch's study has important implications not only for theology but also for ethics and spirituality. She explores the contemporary critique of Western dualism—mind/body, God/creation, subject/object, nature/culture—and maintains that the dual apprehension of divine transcendence and immanence must always be held in balance in theological reflection.
Gilliam McCulloch studied theology at the University of Aberdeen.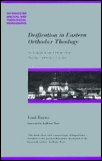 Deification in Eastern Orthodox Theology: An Evaluation and Critique of the Theology of Dumitru Staniloae
Author: Emil Bartos
Series: Theological Studies Collection
Publisher: Paternoster Press
Publication Date: 1999
Pages: 370
In recent years, Eastern Orthodox thought has had an increasing influence on key aspects of contemporary Western Christian thought, particularly as regards the doctrine of the Trinity and mystical spirituality. However, the foundations and fundamental presuppositions of Eastern Christianity's theological system have remained largely unstudied—and thus unknown—in the West.
In this important study, Emil Bartos examines the doctrine of deification which provides the conceptual basis for the way Staniloae and other Orthodox theologians understand the major doctrines of the Christian faith. The idea that God became man and man became God sounds almost heretical to many Western ears, yet this affirmation is repeated countless times in the writings of the Eastern Fathers.
Beginning with the apophaticism that lies at the heart of Eastern theology, Bartos examines each of the key doctrines of anthropology, Christology, soteriology, and ecclesiology as they relate to deification in Staniloae's thought. Bartos' study represents not merely a contribution to contemporary dialogue between Eastern and Western theologians, but also a much needed introduction to an aspect of Christian thought down the centuries which is largely neglected in the Christian West.
This book deals with a major topic of importance…
—Kallistos Ware, Lecturer of Eastern Orthodox Studies, University of OXxord, 1966-2001
Emil Bartos is Dean of Theology at the Emanuel Bible Institute in Oradea, Romania, where he teaches systematic and comparative theology and the history of dogma. His doctoral research was carried out under the supervision of Orthodox bishop Kallistos Ware and the Catholic theologian Oliver Davies.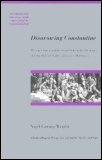 Disavowing Constantine: Mission, Church, and the Social Order in the Theologies of John Howard Yoder and Jurgen Moltmann
Author: Nigel Wright
Series: Theological Studies Collection
Publisher: Paternoster Press
Publication Date: 2000
Pages: 252
This book is a timely restatement of a radical theology of church and state in the Anabaptist and Baptist tradition. Dr. Wright constructs his argument in dialogue and debate with Yoder and Moltmann—major contributors to a free church perspective.
Wright performs an important function…
—Colin Gunton, Professor of Christian Doctrine, King's College, 1984
Nigel Wright (B.A., B.D., M.Th., Ph.D.) studied at Spurgeon College. He is a past president of the Baptist Union of Great Britain and currently serves on the Council, where is moderator of its Doctrine and Worship Committee. He is also a member of the Baptist World Alliance, where he chaired the Study Commission on Christian Ethics. Wright is the author of numerous books and articles, including Challenge to Change: A Radical Agenda for Baptists, New Baptists, New Agenda, and Free Church, Free State: The Positive Baptist Vision.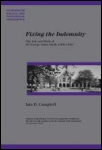 Fixing the Indemnity: The Life and Work of George Adam Smith
Author: Iain D. Campbell
Series: Theological Studies Collection
Publisher: Paternoster Press
Publication Date: 2004
Pages: 250
When Old Testament scholar George Adam Smith (1856–1942) delivered the Lyman Beecher lectures at Yale University in 1899, he confidently declared that "modern criticism has won its war against traditional theories. It only remains to fix the amount of the indemnity."
In this biography, Iain D. Campbell assesses Smith's critical approach to the Old Testament and evaluates its consequences, showing that Smith's life and work still raises questions about the relationship between biblical scholarship and evangelical faith.
A compelling study.
—Thomas R. Corts, Samford University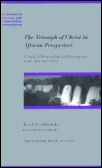 The Triumph of Christ in African Perspective: A Study of Demonology and Redemption in the African Context
Author: Keith Ferdinando
Series: Theological Studies Collection
Publisher: Paternoster Press
Publication Date: 1999
Pages: 450
This book explores the implications of the Gospel for traditional African fears of occult aggression. It analyses traditional approaches to suffering and biblical responses to fears of demonic evil, concluding with an evaluation of African beliefs from the perspective of the gospel.
I am excited by this book!
—R. T. France, Principal, Wycliffe Hall Oxford, 1989-1995
Keith Ferdinando is Lecturer in Missiology, London School of Theology, UK.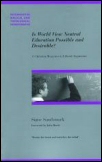 Is World View Neutral Education Possible and Desirable? A Christian Response to Liberal Arguments
Author: Signe Sandsmark
Series: Theological Studies Collection
Publisher: Paternoster Press
Publication Date: 2000
Pages: 182
This book discusses reasons for belief in world view neutrality, and argues that worldview neutral education will have a hidden, but strong world view influence. It discusses the place for Christian education in the common school.
Signe Sandsmark is a Board Member of the European Educators Christian Association.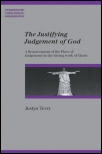 The Justifying Judgement of God: A Reassessment of the Place of Judgement in the Saving Work of Christ
Author: Justyn Terry
Series: Theological Studies Collection
Publisher: Paternoster Press
Publication Date: 2007
Pages: 300
The argument of this book is that judgment, understood as the whole process of bringing justice, is the primary metaphor of atonement, along with other metaphors—such as victory, redemption, and sacrifice—which are subordinate to it. Judgment also provides the proper context for understanding penal substitution and the calls to repentance, baptism, Eucharist, and holiness.
Justyn Terry teaches at Trinity Episcopal School for Ministry, Ambridge, Pennsylvania.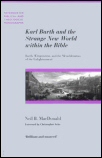 Karl Barth and the Strange New World within the Bible
Author: Neil MacDonald
Series: Theological Studies Collection
Publisher: Paternoster Press
Publication Date: 2000
Pages: 403
The thesis of this book is simple: Barth believed the Bible anticipated the self-same concerns and challenges that the Enlightenment thought it was bringing to light for the very first time. One may put it this way: The Enlightenment spirit manifested in the optimistic, positive, not to say discriminating, demeanor of that period was one with which the Bible was very much in harmony. One might go so far to say that, since the Bible had got there first, historically, the Enlightenment was decidedly less original than its advocates thought.
Brilliant and nuanced.
—Christopher Seitz, Professor of Old Testament and Theological Studies, University of St Andrews, Scotland
Anyone working in contemporary theology must read this book.
——Stanley Hauerwas, Gilbert T Rowe Professor of Theological Ethics, Duke University
Neil MacDonald (M.A., M.Th., Ph.D.) is a reader at Roehampton University in London, and previously taught systematic theology at the University of Aberdeen, the University of St. Andrews, and in Edinburgh. He is a member of the Center of Theology Inquiry at Princeton, the American Academy of Religion, the Tyndale Fellowship for Biblical and Theological Research, and the Society for the Study of Theology. He has written numerous articles in systematic theology and biblical hermeneutics, including Metaphysics and the God of Israel, available from Logos.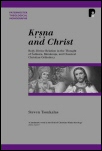 Krsna and Christ: Body-Divine Relation in the Thought of Sankara, Ramanuja, and Classical Christian Orthodoxy
Author: Steven Tsoukalas
Series: Theological Studies Collection
Publisher: Paternoster Press
Publication Date: 2007
Pages: 326
This book provides a rigorous investigation of the comparisons often drawn between the Krsnavatara (Krsna in his avatara state) doctrines of Sankara and Ramanaja and the incarnation of Christ as represented by classical Christian orthodoxy.
Is the Christian doctrine of Christ's incarnation similar to a Hindu doctrine of Krsnavatara? Steven Tsoukalas maintains that the perceived similarities are actually superficial. He argues that more careful consideration of epistemologies and ontologies should be undertaken when comparing theologies and soteriologies pertinent to avatara and incarnation.
A penetrating exploration of crucial differences between Christianity's incarnation of Christ and certain Hindu traditions' doctrines of Krishna-avatar.
—Jerry L. Walls
Steven Tsoukalas holds a Ph.D. in theology from the University of Birmingham, a Th.M. in world religions from Harvard University, and M.Div. from Gordon Conwell Seminary. He is the author of several books and articles, and has taught courses in world religions, theology, biblical studies, and cults and new religious movements.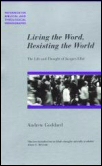 Living the Word, Resisting the World
Author: Andrew Goddard
Series: Theological Studies Collection
Publisher: Paternoster Press
Publication Date: 1996
Pages: 378
Living the Word, Resisting the World offers a definitive study of both the life and thought of the French Reformed thinker Jacques Ellul (1912–1994). Last century, the extensive writing of French Reformed lay theologian shed a disturbing light on western society and challenged Christians to be faithful to God's Word by resisting the world. This major study draws on both published and unpublished materials to provide the only available introduction to Ellul's life and thought as a whole. Within the context of a detailed biography, it offers an original interpretation of both Ellul's theological ethics and his personalist-inspired sociological analysis of our contemporary crisis of civilization. Details case studies of his writings on violence, law, the state, and politics then demonstrate that this prophetic Christian thinker remains of great significance for both the church and the world at the start of a new century.
The best introduction to Ellul's life and thought…
—Alister McGrath, Chair of Theology, Religion, and Culture, King's College, London
Andrew Goddard is on the faculty of theology at the University of Oxford. His research interests include Christian ethics, political thought, sexual ethics, New Testament ethics, and Jacques Ellul.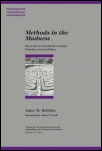 Methods in the Madness: Diversity in Twentieth-Century Christian Social Ethics
Author: Anna Robbins
Series: Theological Studies Collection
Publisher: Paternoster Press
Publication Date: 2005
Pages: 294
This study examines some key approaches to ecumenical social ethics in the past century, as expressed in the thought of Walter Rauschenbusch, Reinhold Niebuhr and the World Council of Churches.
The author argues that unless Christians are clear about the ways that theology and philosophy relate to one another and work themselves out in our practical commitments, we will lose the ability to discuss social ethics as individuals and churches, let alone reach effective arguments.
Anna Robbins is lecturer in Theology and Contemporary Culture at London School of Theology. After studying international politics in her homeland, Canada, she worked for the Red Cross. This raised many questions about social justice, so she studied theology and social ethics; she researches method in theology, ethics, and apologetics.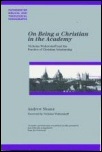 On Being a Christian in the Academy: Nicholas Wolterstorff and the Practice of Christian Scholarship
Author: Andrew Sloane
Series: Theological Studies Collection
Publisher: Paternoster Press
Publication Date: 2005
Pages: 296
On Being a Christian in the Academy offers a critical appraisal of Nicholas Wolterstorff's account of faith and knowledge in the light of the philosophy of science, and an application of his thought to the practice of Christian scholarship.
Andrew Sloane expounds Christian philosopher Nicholas Wolterstorff's account of rationality and his understanding of the devising and weighing of theories. Wolterstorff steers a course between the modernist idea of the neutrality and universal power of reason, on the one hand, and the relativism of some postmodern philosophy, on the other. He presents a defensible person-specific but non-relativist criterion of theory choice. The role of control beliefs in scholarship and the place of Christian beliefs in the practice of Christian scholarship are also explored.
The book concludes by exploring the implications of these findings for theological scholarship, in particular Old Testament exegesis. The author suggests that Wolterstorff's notion of scholarly practice explains the practice of scholarship and is to be commended to Christian scholars as a cogent and challenging method of devising and appraising theories.
[Andrew Sloane's] discussion throughout is accurate, meticulously researched, lucidly presented, and critically sympathetic.
—Nicholas Wolterstorff, Professor of Philosophical Theology, Yale
Anyone interested in the recent resurgence of interest in the relationship between religion and higher education who has not already examined Wolterstorff's work will find here a lucid and helpful exposition.
—David Smith, Director, Kuyers Institute for Christian Teaching and Learning
Andrew Sloane received his doctorate from Morling College in Philosophy and Old Testament, and has served as a lecturer in Old Testament and Christian Thought at Ridley College. In addition to his book on Nicholas Wolterstorff, he is also the author of numerous articles on Christian theology and philosophy.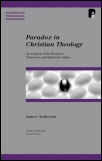 Paradox in Christian Theology
Author: James N. Anderson
Series: Theological Studies Collection
Publisher: Paternoster Press
Publication Date: 2005
Pages: 344
How can Jesus be fully human and fully divine? How can God be three-in-one? James Anderson develops and defends a model of understanding paradoxical Christian doctrines according to which the presence of such doctrines is unsurprising and adherence to paradoxical doctrines can be entirely reasonable. As such, the phenomenon of theological paradox cannot be considered as a serious intellectual obstacle to belief in Christianity. The case presented in this book has significant implications for the practice of systematic theology, biblical exegesis, Christian apologetics and philosophy.
An accomplished engagement of important recent work in analytic philosophy of religion.
—David Fergusson, Professor of Divinity, New College, University of Edinburgh
James N. Anderson is a Research Fellow of the University of Edinburgh, Scotland.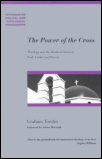 The Power of the Cross: Theology and the Death of Christ in Paul, Luther, and Pascal
Author: Graham Tomlin
Series: Theological Studies Collection
Publisher: Paternoster Press
Publication Date: 1999
Pages: 344
This book explores the theology of the cross in St Paul, Luther and Pascal. It offers new perspectives on the theology of each, and some implications for the nature of power, apologetics, theology and church life in a postmodern context.
Here is the groundwork of constructive theology at its best.
—Stephen Williams
Graham Tomlin is Vice-Principal of Wycliffe Hall and a member of the Theology Faculty of Oxford University. He is the author of Luther and His World, available from Logos as part of the Lion Histories Series (10 vols.).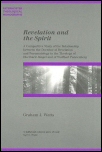 Revelation and the Spirit: A Comparative Study of the Relationship between the Doctrine of Revelation and Pneumatology in the Theology of Eberhard Jungel and of Wolfhart Pannenberg
Author: Graham J. Watts
Series: Theological Studies Collection
Publisher: Paternoster Press
Publication Date: 1998
Pages: 232
The theme of this study is the relationship between the doctrine of revelation and pneumatology. How can we conceive of the relation between the self-revelation of God and our knowledge of that self-revelation? This is an important question given the postmodern abandonment of any normative understanding of truth and the mushrooming of alternative forms of "spirituality." The task of Christian mission in the context of popular pluralism raises the question of the relationship between truth and experience.
The focus of the work is a critical comparison between two contemporary Lutheran theologians, Wolfhart Pannenberg and Eberhard Jüngel. By contrasting these influential writers clear distinctions are drawn between an approach based on metaphor and metaphysic. Both approaches are deemed to be deficient in their construction and it is argued that some of these problems emerge from a common Lutheran heritage. It is further argued that Trinitarian pneumatology might be better advanced by giving greater weight to the concepts of participation and communion. In doing so, some contribution is made towards long-standing pneumatological questions, including the personhood of the Holy Spirit and the distinction between God as Spirit and the Holy Spirit.
This is an invaluable resource for academics, students and theologically engaged ministers alike.
—Alan J. Torrance, Chair of Systematic Theology, St Mary's College, University of St Andrews, Scotland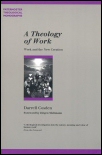 A Theology of Work: Work and the New Creation
Author: Darrell Cosden
Series: Theological Studies Collection
Publisher: Paternoster Press
Publication Date: 2006
Pages: 208
A Theology of Work explores and investigates the theological implications of the nature, meaning, and value of human work. Through dialogue with Moltmann, Pope John Paul II, and others, this book develops a genitive "theology of work," presenting a theological definition of work and a model for a theological ethics of work that shows work's nature, value, and meaning both now and eschatologically. Work is shown to be a transformative activity consisting of three dynamically inter-related dimensions: the instrumental, relational and ontological.
Darrell Cosden is Lecturer in Theology and Ethics at the International Christian College, Glasgow, Scotland, UK.