College Press NIV Commentary (42 vols.)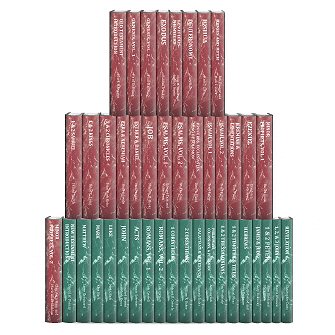 Overview
Containing 42 volumes and covering every book of the Bible, The College Press NIV Commentary Collection delivers verse-by-verse explanation of the biblical text that's as informative as it is accessible. In addition to the book introductions in each volume of commentary, this collection also includes two entire volumes dedicated to Old and New Testament introduction. This series brings together top-notch biblical scholarship and the clarity of the most popular modern translation of the Bible. The clear exposition makes this set useful for sermon preparation and Bible study and the scholarly approach makes them useful for advanced research on the text of Scripture.
The College Press NIV Commentary Series caters to a broad readership; from the ivory tower to the pulpit to the pew. The scholar will find a dedication to serious exegesis, with constant appeals to original language texts and dialogue with the interpreters of the past. The pastor will discover a wealth of potential sermon material, as the series' verse-by-verse exposition is sensitive both to the texts' ancient context and Christian application. And the set is throughout marked by a readability that leaves the series accessible to the average lay person looking for a Bible study aid.
With nearly 16,000 pages of Old and New Testament introduction and commentary from an array of distinguished biblical scholars, The College Press NIV Commentary Series will be an excellent addition to your Logos Bible Software library.
With the Logos Bible Software edition, every word from every book has been indexed and catalogued to help you search the entire series for a particular verse or topic and gives you instant access to cross-references. Scripture references are linked directly to Greek and Hebrew texts, along with the English Bible translations of your choice. For every Greek or Hebrew word, you can double-click on that word and your digital library will automatically search your lexicons for a match. This gives you access to technical linguistic data, along with the tools for accurate exegesis and interpretation. Along with this, the titles in this collection will automatically integrate into custom search reports, passage guides, exegetical guides, and the other advanced features of Logos Bible Software.
Key Features
Expounds every verse in every book in the Bible
Explains cultural and historical backgrounds to the text
Compares the NIV translation against original Greek text (and also provides transliteration)
Unlocks biblical passages for your theological and pastoral study
Product Details