Individual Titles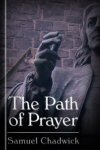 Samuel Chadwick writes in chapter 1 of this volume, "All religions pray. God and prayer are inseparable. Belief in God and belief in prayer are elemental and intuitive. The ideas may be crude and cruel in primitive and pagan peoples, but they belong to the universal intuitions of the human race." Chadwick explores prayer in 16 chapters, covering such topics as "The Power of Prayer," "Praying and the Commonplace," and "The Problem of Unanswered Prayer."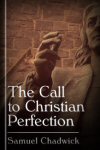 The Call to Christian Perfection
Author: Samuel Chadwick
Publisher: Beacon Hill
Publication Date: 1943
Pages: 100
In these 13 chapters, Samuel Chadwick discusses the doctrine of Christian perfection as portrayed by the teachings of John Wesley, cofounder of Methodism. He asks such questions as: "Is Christian Perfection Attainable?" and "Do the Scriptures Teach a Second Blessing?" He talks about the "Difficulties about Christian Perfection," and "Christian Perfection and Temptation," and "The Essential Element in Christian Perfection," among other topics.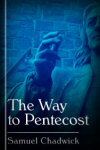 In The Way to Pentecost, Samuel Chadwick covers many facets of the Holy Spirit. He teaches how "The Spirit of the Lord God is also the Spirit of Christ." Among the topics he covers are "The Pentecostal Life," "The Fruit of the Spirit," and "The Church without the Spirit."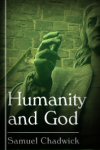 Samuel Chadwick writes in the preface of this volume that he was sitting with preacher friends one evening when some of them reproached him for not having published a volume of sermons. He responded in an offhand way that he would not do that unless he received "an unsolicited request from Hodder and Stoughton." The next day, without knowledge of this conversation, Hodder and Stoughton contacted him to request a collection of sermons. "There was only one answer possible," writes Chadwick. The result is this collection of 17 sermons preached during his ministry and ranging in topic from "Humanity and God" to "The Christian Benediction."
About Samuel Chadwick
Samuel Chadwick (1860–1932) was a Wesleyan Methodist minister and principal of Cliff College in Leeds, England. He began as a lay pastor at age 21, and was ordained in 1890 and became superintendent of the Leeds Mission. In 1907, he accepted a faculty position at Cliff College, and became principal in 1913, where he remained for the rest of his career. He enjoyed great popularity as a preacher, and wrote four books that continue to be studied today.