The Apostle: A Life of Paul (audio)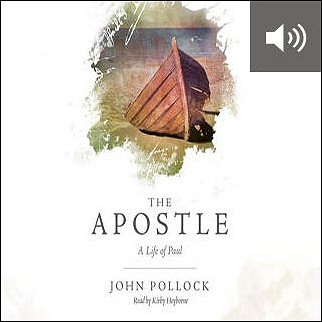 Overview
The acclaimed biography of the early church's greatest evangelist, the Apostle Paul. Master storyteller John Pollock makes Paul and his amazing story freshly alive, so that you can know the greatest apostle much as Luke and Timothy did as they traveled with him. As you turn the pages, you'll sense Paul's motives, his aims and priorities, what mattered to him, and what he was willing to die for.
Key Features
Presents a biographical account of the life of Paul
Fills in the missing details of Paul's life with biblically based inference
Covers different biblical stories through a documentarian approach
Contents of Print Edition
The Pursuer Pursued
To the Gentiles
Least of the Apostles
To Caesar You Will Go
Product Details
Title: The Apostle: A Life of Paul
Author: John Pollock
Narrator: Kirby Heyborne
Edition: Unabridged
Publisher: christianaudio Fiction
Print Publisher: David C. Cook
Runtime: 10.7 hours
Product Type: Audiobook
Resource Type: Biography
Topic: Pauline Studies
About John Pollock
John Pollock, a Cambridge-educated clergyman, became Billy Graham's authorized biographer early in the evangelist's career. His biographies include The Master: A Life of Jesus.
More details about this resource