Black's New Testament Commentary (BNTC) (13 vols.)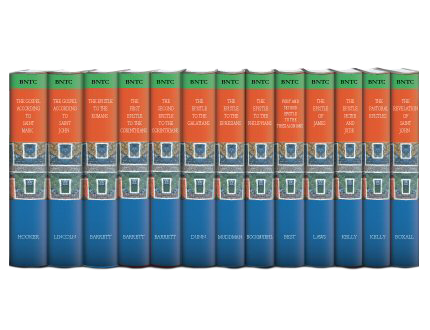 Black's New Testament Commentary (BNTC) (13 vols.)
•
Runs on Windows, Mac and mobile.
Overview
Black's New Testament Commentary presents a reliable and enlightening exposition of the New Testament for modern readers. Written by highly respected biblical scholars initially under the editorial direction of Dr. Henry Chadwick, and now of Morna D. Hooker, each commentary offers a paragraph-by-paragraph exposition based on the author's own fresh translation of the biblical text. Since its appearance nearly thirty-five years ago, Black's New Testament Commentary Series has been hailed by both scholars and pastors for its insightful interpretations and reliable commentary.
Logos is pleased to offer Black's New Testament Commentary in 13 volumes—the same text which underlies the Hendrickson edition. With the Logos edition of Black's New Testament Commentary, you can perform powerful searches and access a wealth of information on the Bible quickly and easily! Hovering over Scripture references displays the text from the Greek New Testament or your English translation, and you can link Black's New Testament Commentary to the other commentaries in your digital library for accurate research and a fuller understanding of the Bible. Pastors, students, scholars, and general readers will find this series a welcome and essential aid to a better understanding of the New Testament.
Key Features
An insightful introduction to the important historical, literary, and theological issues
Key terms and phrases from the translation highlighted in the commentary where they are discussed
Explanations of special Greek or foreign terms
References to important primary and secondary literature
Product Details
Title: Black's New Testament Commentary (13 vols.)
Editor: Morna D. Hooker
Series: Black's New Testament Commentary (BNTC)
Volumes: 13
Pages: 5,014
About Morna D. Hooker
Morna D. Hooker is Lady Margaret's Professor Emerita in the University of Cambridge, and a Fellow of Robinson College. Her recent books include: From Adam to Christ: Essays on St Paul, A Commentary on The Gospel According to St Mark, Not Ashamed of the Gospel, The Signs of a Prophet, and Paul: A Short Introduction. In addition to serving as editor of Black's New Testament Commentaries, she has also been joint editor of the Journal of Theological Studies since 1985.