This Present Darkness (audio)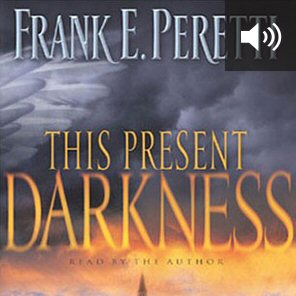 Overview
Ashton is just a typical small town. But when a skeptical reporter and a prayerful pastor begin to compare notes, they suddenly find themselves fighting a hideous New Age plot to subjugate the townspeople, and eventually the entire human race. This Present Darkness rivals The Screwtape Letters with its keen insight into spiritual warfare and the necessity of prayer.
Audiobooks add new dimension to your digital library. When you listen in Logos, your audiobooks sync across devices—pause a book anytime on your home computer, then pick up where you left off in your car or on your laptop. Listen on your lunch breaks, as a family, or as part of your personal devotional time. Tap into the power of Logos Bible Software in a whole new way.
Key Features
Provides a look at the the spiritual realm through riveting fictional characters
Encourages readers to think about their daily life in light of the spiritual war being waged around them
Describes creatures of the spiritual realm with biblical insight
About Frank E. Peretti
Frank E. Peretti is the best-selling author of Piercing the Darkness, Tilly, Prophet, and The Cooper Kids Adventure Series. He and his wife, Barbara, live in the Pacific Northwest.