Ragamuffin Gospel (audio)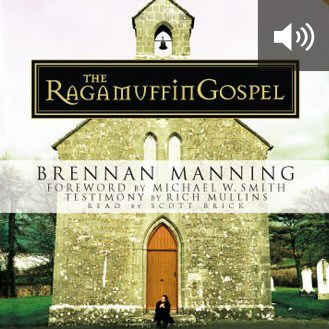 Ragamuffin Gospel (audio)
•
Runs on Windows, Mac and mobile.
Your Custom Discount
Reg. Price $14.98
Sale Price $11.98
Your Price $11.98
You Save $3.00 20%
Your Price
What's Pre-Pub?
$11.98
Overview
Many believers feel stunted in their Christian growth. We beat ourselves up over our failures and, in the process, pull away from God because we subconsciously believe He tallies our defects and hangs his head in disappointment. In this newly repackaged edition—now with full appendix, study questions, and the author's own epilogue, "Ragamuffin 10 Years Later," Brennan Manning reminds us that nothing could be further from the truth. The father beckons us to himself with a "furious love" that burns brightly and constantly. Only when we truly embrace God's grace can we bask in the joy of a gospel that enfolds the most needy of His flock—the "ragamuffins."
Key Features
Introduces readers to a loving and compassionate God
Discusses the realities of Christ's love for us and its powerful transformative presence
Addresses the misconceptions held by Christians in regard to their relationship with God
Contents of Print Edition
Something Is Radically Wrong
Magnificent Monotony
The Ragamuffin Gospel
Tilted Halos
Cormorants and Kittiwakes
Grazie, Signore
Paste Jewelry and Sawdust Hot Dogs
Freedom from Fear
The Second Call
The Victorious Lump
A Touch of Folly
Praise for the Print Edition
Brennan Manning does a masterful job of blowing the dust off of shop-worn theology and allowing God's grace to do what only God's grace can do—amaze.
—Max Lucado, author, The Gift for All People
This is a zestful and accurate portrayal that tells us unmistakably that the gospel is good, dazzlingly good.
—Eugene Peterson, author, The Message
Manning's work comes with a foreword and a testimony, both evidence of its power. That's a heavy load, but the book largely lives up to it. Scott Brick's delivery helps; it may even be better read aloud than silently because Manning writes so much for the ear. Sounding like an educated but folksy minister—he is pitching his account to the 'ragamuffins' of the world, after all—Manning piles image upon vivid image. Brick picks up this cadence and pounds away at Manning's message of an all-embracing love that emphasizes grace over judgment, perhaps grace even over dogma. Brick's voice is both dramatic and reassuring.
—AudioFile
About Brennan Manning
Brennan Manning is often on the road, speaking of God's unconditional love at church retreats and conferences. A popular author, his other books include The Signature of Jesus and Abba's Child.