The Normal Christian Life (audio)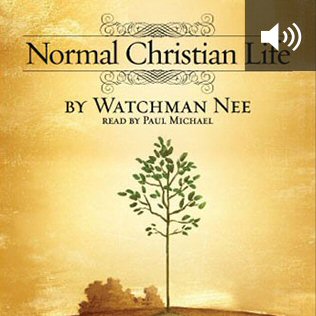 Overview
This classic work unfolds the path of Christian faith and presents the eternal purpose of God in simple terms. Nee's writings on the book of Romans are truly challenging. His classic work takes on many difficult subjects and radically challenges current Christian culture.
Audiobooks add new dimension to your digital library. When you listen in Logos, your audiobooks sync across devices—pause a book anytime on your home computer, then pick up where you left off in your car or on your laptop. Listen on your lunch breaks, as a family, or as part of your personal devotional time. Tap into the power of Logos Bible Software in a whole new way.
Key Features
Presents a classic of Christian spirituality in audio/li>
Provides unique insights on the book of Romans
Challenges contemporary Christianity
Contents of Print Edition
The Blood of Christ
The Cross of Christ
The Path of Progress: Knowing
The Path of Progress: Reckoning
The Divide of the Cross
The Path of Progress: Presenting Ourselves to God
The Eternal Purpose
The Holy Spirit
The Meaning and Value of Romans Seven
The Path of Progress: Walking in the Spirit
One Body in Christ
The Cross and the Soul Life
The Path of Progress: Bearing the Cross
The Goal of the Gospel
About Watchman Nee
Watchman Nee (1903–1972) was born in mainland China and became a Christian in 1920 at age 17. In 1952 he was imprisoned for his faith, and remained there until his death in 1972. His words remain an abundant source of spiritual revelation and supply to Christians throughout the world. His many books include The Spiritual Man, Spiritual Authority, and The Release of the Spirit.
More details about this resource