Reading the Old Testament (2 vols.)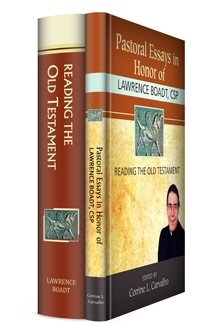 Overview
Approaching the Old Testament can be daunting. The ancient cultures, customs, and events of biblical narratives can be opaque and give rise to challenging questions. Find an engaging and scholarly guide with the two-volume Reading the Old Testament collection.
Equip yourself with Father Lawrence Boadt's classic introductory text, Reading the Old Testament. Presented here in a freshly revised and updated edition preserving Boadt's voice, this text has been helping readers get into the Old Testament since 1984. Combining clear and comprehensive discussion, accessible writing, and an engaging style, the text helps to bridge the gap between contemporary readers and their study of the Old Testament. Continue your study with a volume of essays written in honor of Boadt and his classic book, addressing modern readers' common questions about the Old Testament, such as "why is a loving God so angry in the Bible?" and "why do we have so many translations of the Bible?"
Logos Bible Software lets you utilize the Reading the Old Testament volumes like never before. Read these texts alongside a wealth of additional scholarship. Important terms link to dictionaries, encyclopedias, and a wealth of other resources in your digital library, while Scripture and ancient-text citations link directly to English translations and original-language texts. Tools like the Timeline help you place events into their historical context, and the Topic Guide lets you perform powerful searches. With Logos Bible Software, the most efficient and comprehensive research tools are in one place, so you get the most out of your study.
Key Features
Combines the updated edition of Reading the Old Testament with a companion volume of essays
Offers an accessible, comprehensive introduction to studying the Old Testament
Helps modern readers bridge the gap between contemporary life and ancient texts
Individual Titles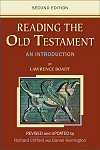 Reading the Old Testament was recognized as a classic introductory text almost from its first appearance in 1984. Without diminishing its famed clarity and theological depth, two prominent scholars, Richard Clifford and Daniel Harrington, have brought the book into the twenty-first century, revising and updating the text for a new generation of readers.
Dive into this clear and comprehensive introduction to the Old Testament and be equipped for better study. The text is designed to guide students through the text and its problems, enrich their understanding of the individual biblical books, and explore the way the Bible came to be written. Boadt gives special attention to recent archeological discoveries in the Middle East and how these affect our understanding of the Old Testament. Reading the Old Testament offers a rich discussion of the way Israel's religious experience was translated into written records, with thorough treatment of the Exile and the post-exilic periods—crucial times in the formation of the Old Testament. The book also contains numerous maps, charts, and drawings.
Larry Boadt was a longtime generative force in Old Testament study. This book, as a part of his legacy, assures that his influence will continue to be generative and rewarding for those who seriously engage his work. Here he combines in the finest way the important gains of critical scholarship and the depth of faith that arises from the text. While tracing the text in a roughly historical sequence, there are important pauses in his study along the way in order to ponder the social background and contextual data that illuminate the text. This is, in sum, a major offer for serious, faithful reading, and we may be grateful that it is now issued in a new, welcome edition
—Walter Brueggemann, William Marcellus McPheeters Professor Emeritus of Old Testament, Columbia Theological Seminary
This classic work by Lawrence Boadt has now been updated and improved by two great Catholic biblical scholars, Dick Clifford and Dan Harrington. Clifford and Harrington bring their vast wealth of biblical knowledge to improve on what was already a wonderfully clear and learned introduction to the Old Testament/Hebrew Bible. As they put it in their preface, 'We want new generations of Bible readers to use what we regard as a masterpiece of critical and religious scholarship. And we want them to hear it in the voice of Larry Boadt.' In this goal, Clifford and Harrington succeed brilliantly. This book is most highly recommended for students and lay people interested in learning and understanding God's word.
—Mark S. Smith, Skirball Professor of Bible and Ancient Near Eastern Studies, New York University
Since its appearance in 1984, Lawrence Boadt's Reading the Old Testament: An Introduction has been a standard textbook for adult students of the Bible. It has led beginners through the tangle of the ancient Near Eastern world, and it has served as a resource for those more advanced in their studies. After almost twenty years, one might expect a revision to be significantly different than the original. However, Richard Clifford and Daniel Harrington found that Father Boadt's organization, development, and interpretation have stood the test of time, thus demonstrating his exceptional biblical knowledge. The revision here is simply an updating. With this new publication students will continue to benefit from Father Boadt's expertise and insights, despite his untimely death.
—Dianne Bergant, professor of biblical studies, Catholic Theological Union
Richard Clifford is a Jesuit priest and visiting professor of Old Testament at Boston College's School of Theology and Ministry. He president of both the Catholic Biblical Association and Weston Jesuit School of Theology. He received his STL from Weston Jesuit School of Theology and his PhD from Harvard University.
Daniel Harrington was professor of New Testament and chair of the biblical studies department at Boston College School of Theology and Ministry. He was a member of the Society of Jesus and pastoral associate at St. Agnes in Arlington, Massachusetts and at St. Peter's in Cambridge, Massachusetts. He also served as editor of New Testament Abstracts and of the eighteen-volume Sacra Pagina series of New Testament commentaries for Liturgical Press.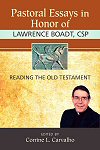 Explore 12 essays by leading biblical scholars on various questions contemporary lay audiences have about the Old Testament. Written in honor of Lawrence Boadt's comprehensive introduction to the Hebrew Scriptures, these scholars tackle questions like "why do we have so many translations of the Bible?" and "why is a loving God so angry in the Bible?" Find insights into the nature of God in the Old Testament, God's relationship to humanity, and the application of Old Testament in the modern world with these accessible supplements to Boadt's work. Each chapter also includes questions for further reflection and discussion.
Corrine L. Carvalho is professor of theology at the University of St. Thomas in St. Paul, Minnesota, and director of the University of St.Thomas Luann Dummer Center for Women. She serves as president of the Society of Biblical Literature's upper Midwest region and is active in the Catholic Biblical Association. She is the author of Encountering Ancient Voices and Primer on Biblical Methods.
About Lawrence Boadt
Lawrence Boadt CSP, (1942–2010) was ordained a Paulist priest in 1969. A biblical scholar, he earned an MA from St. Paul's College in Washington, DC and an MA and licentiate in theology from the Catholic University of America. He received a licentiate in sacred Scripture and PhD in biblical studies and Near Eastern languages from the Pontifical Biblical Institute in Rome. He taught at several universities and served as the Scripture editor at Paulist Press, where he was named president in 1998. He was an advocate for improving Christian-Jewish relations. He wrote many books, including The Life of St. Paul and his popular introduction to the Hebrew Scriptures, Reading the Old Testament.
More details about these resources