Amerigo Vespucci Collection (3 vols.)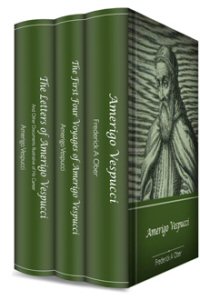 Amerigo Vespucci Collection (3 vols.)
•
Runs on Windows, Mac and mobile.
$18.00
Reg.: $32.95
Print: $58.99
* Projected price. Future bids may change this price.
Place Your Bid!
Click on the highest price you'd pay. If the final price is lower, that's what you'll pay.
Overview
The history of European expansion into the "New World" is fraught with controversy, from Columbus to Cortés. Not least among the early explorers in import and intrigue was the Italian Amerigo Vespucci. His published letters, which describe his voyages, captured the imagination of the European public, publicized the existence of a hitherto unknown landmass, and coined the term New World. The first maps showing this new supercontinent bore the feminized Latin version of his name: America.
The Amerigo Vespucci Collection provides an excellent overview of the significance and historicity of America's namesake. The collection includes several of his letters, plus letters of his contemporaries and fellow explorers testifying to his own character and that of the land he brought to the fore of the European collective consciousness. Also included is Frederick A. Ober's classic biography of Vespucci, which provides a reliable, modern look back on the facts and tradition surrounding the Italian explorer. This collection is an excellent resource for students of early American history, sociology, and nautical exploration.
The Logos edition of these valuable volumes are enhanced by amazing functionality. You can study Vespucci's letters alongside a library of classic literature and philosophy. Important terms link to dictionaries, encyclopedias, and a wealth of other resources in your digital library. Powerful searches help you find exactly what you're looking for. Tablet and mobile apps let you take your study with you. With Logos Bible Software, the most efficient and comprehensive research tools are in one place, so you get the most out of your study.
Key Features
Presents influential letters of Amerigo Vespucci, which describe his voyages to the Americas and identify the supercontinent as the "New World"
Includes a classic biography of the Italian explorer
Provides a window into Europe's first exposure to the existence, character, and inhabitants of the New World
Individual Titles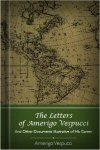 This volume contains several epistles by Amerigo Vespucci and other historical figures documenting his life, work, and character. Among the authors are fellow explorers Christopher Columbus, Bartolomé de las Casas, Alonso de Ojeda, and Martin Fernandez de Navarrete. This edition includes an introduction by the translator, Clements R. Markham, on the historicity and significance of Vespucci and his letters.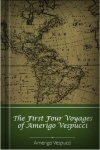 This volume contains a lengthy letter, attributed to Amerigo Vespucci written to Florentine politician Piero Soderini. It was first published in 1507 as a supplement to Martin Waldseemüller's Universalis Cosmographia, the first map to display the America's as separate land masses from Asia and call them by Vespucci's name. Vespucci's letter introduced the European public to the idea of the New World. The letter details Vespucci's travels, the geography of the New World, and his experience with Native Americans. This edition includes a biographical sketch of Vespucci and a summary of all his voyages by the translator, Michael Kerney.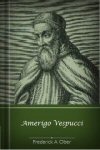 The life and voyages of Amerigo Vespucci have been the subject of considerable debate. Frederick A. Ober's classic biography of the Italian explorer and supercontinental namesake provides reliable, modern historical exposition covering Vespucci's childhood through his death. Ober discusses Vespucci's two confirmed voyages and his two debatable voyages, his relationship with other voyagers (including Christopher Columbus and Alonso de Ojeda), Vespucci's accounts of Native Americans, and his experience in Italian and Spanish politics.
Frederick A. Ober was an American naturalist and historian who wrote biographies of prominent figures in early American history, including Hernán Cortés and Israel Putnam.
Product Details
Title: Amerigo Vespucci Collection
Volumes: 3
Pages: 524
About Amerigo Vespucci
Amerigo Vespucci (1454–1512) was an Italian explorer, navigator, and cartographer. In 1508, he became Spains first chief of navigation. He made at least two, and possibly four voyages to America between 1497 and 1504. Vespucci was the first to demonstrate that Brazil and the West Indies are not, in fact, Asia's eastern outskirts (as Columbus conjectured), but are instead landmasses that were previously unknown to the Afro-Eurasians. This "New World" came to be known as America, the feminized Latinate form of Vespucci's first name. Through his published letters the existence of the Americas became widely known throughout Europe.