With Fire and Sword Trilogy (3 vols.)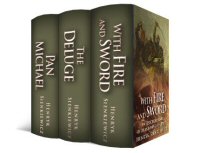 With Fire and Sword Trilogy (3 vols.)
•
Runs on Windows, Mac and mobile.
$12.00
Reg.: $52.95
Print: $171.29
* Projected price. Future bids may change this price.
Place Your Bid!
Click on the highest price you'd pay. If the final price is lower, that's what you'll pay.
Overview
Jump into the sweeping saga of seventeenth-century Poland and the nation's attempt to preserve its Polish-Lithuanian Commonwealth against Russia, the Ukraine, Sweden, and Turkey. This fictional epic is set within real historical events and filled with intrigue, epic battles, uncommon heroism, adventure, and unexpected plot twists. Henryk Sienkiewicz's trilogy takes readers on a thrill ride through one of history's most obscure, yet gripping, periods.
The Logos editions of the With Fire and Sword Collection are enhanced by amazing functionality and features. Citations link directly to English translations and original-language texts, and important terms link to dictionaries, encyclopedias, and a wealth of other resources in your digital library. The Topic Guide lets you perform powerful searches to instantly gather relevant biblical texts and resources. Tablet and mobile apps let you take the discussion with you. With Logos Bible Software, the most efficient and comprehensive research tools are in one place, so you get the most out of your study.
Looking for more on Eastern European history? Check out the The Balkans.
Key Features
Covers the nineteenth-century conflicts between Poland, Russia, Sweden, Turkey, and the Ukraine
Combines riveting story lines with accurate historical portrayals
Includes events that defined and shaped modern Eastern Europe
Individual Titles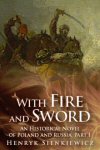 Dubbed the "Polish Gone with the Wind" by the New York Times, With Fire and Sword is a historical novel set within the Polish-Lithuanian Commonwealth during the Khmelnytsky or Ukrainian Uprising of the seventeenth century. Featuring a highly dramatic plot, Sienkiewicz's book became the best-selling book in Polish history, required reading in Polish schools, and a symbol of Polish nationalism. Henryk Sienkiewicz based characters on real people, using the journals of the Polish elite to recreate Polish culture at that time.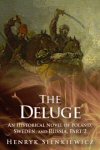 The second of Henryk Sienkiewicz's historical novels on Poland, The Deluge is the sweeping epic of the heroic soldier Andrzej Kmicic who lived during a series of mid-seventeenth-century Polish military campaigns known as the "Northern Wars," or "the Deluge." In these campaigns, Poland sought to turn back a Swedish invasion of its territory while still resisting Russia in a larger campaign. Sienkiewicz skilfully ushers readers into seventeenth-century Poland, masterfully weaving together history and fiction into a story filled with action and adventure. Originally published in two volumes, the Logos edition of The Deluge contains both volumes in a single resource.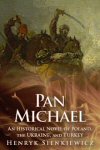 Pan Michael, also known as Fire in the Steppe, follows the story of the heroic character Michael Wolodyjowski, nicknamed the "Little Knight." The third of Henryk Sienkiewicz's historical novels on Poland, Pan Michael is set within Polish-Russian wars of the seventeenth century. This tale recounts how Wolodyjowski—famous for his skill with the sabre—defeats a Turkish army of vastly superior numbers, preserving Poland's independence. Packed with swashbuckling action, intrigue, and surprising turns, this novel presents a fitting conclusion to the epic history of Poland's startlingly dramatic seventeenth century.
Product Details
Title: With Fire and Sword Collection
Author: Henryk Sienkiewicz
Translator: Jeremiah Curtin
Publisher: Little, Brown, and Company
Volumes: 3
Pages: 2,702
About Henryk Sienkiewicz
Henryk Sienkiewicz (1846–1916) was Polish historian, journalist, and the winner of the 1905 Nobel Prize for lifetime achievement in literature. He is one of the best known historical figures in Poland. He has three museums dedicated to him in Poland, and there are statues dedicated to him in the Ukraine and in Rome. He was awarded honorary doctorates from both Jagiellonian University and Lwów University.
About Jeremiah Curtin
Jeremiah Curtin (1835–1906) was an American translator and folklorist. He graduated from Harvard in 1863 and worked for the U.S. State Department in Russia and Britain. Curtin mastered more than 70 languages, and reportedly knew little Polish when he began translating Henryk Sienkiewicz's With Fire and Sword—something for which he has received considerable criticism. Yet, his translations of Sienkiewicz's novels are credited with making the publishing house Little, Brown, and Company financially solvent.