Select Works of Mark Twain (10 vols.)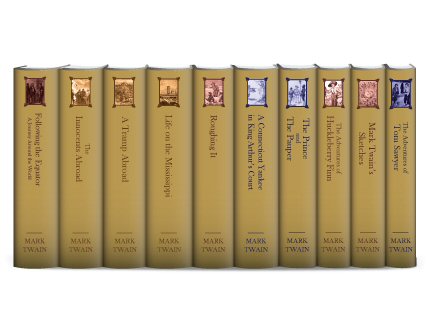 Select Works of Mark Twain (10 vols.)
•
Runs on Windows, Mac and mobile.
$30.00
Reg.: $139.95
Print: $238.43
* Projected price. Future bids may change this price.
Place Your Bid!
Click on the highest price you'd pay. If the final price is lower, that's what you'll pay.
Overview
Adored and criticized throughout the literary world, Mark Twain's wildly popular travel narratives and historical fiction brought us timeless characters like Huckleberry Finn and Tom Sawyer. Twain's mastery of colloquial dialogue created shockingly accurate depictions of racism and prejudice, and resulted in his books being banned from more conservative libraries, both during his lifetime and nearly a century later. Praised for their uncanny wit, Twain's uniquely entertaining dialogue and profound criticisms of the time's social norms both humor and challenge readers.
The Select Works of Mark Twain contains 10 volumes of his finest works, including "the Great American Novel"—The Adventures of Huckleberry Finn—and its predecessor, The Adventures of Tom Sawyer.
With Logos Bible Software, these valuable volumes are enhanced by cutting-edge research tools. Important terms link to dictionaries, encyclopedias, and a wealth of other resources in your digital library. Powerful searches help you find exactly what you're looking for. Tablet and mobile apps let you take the discussion with you. With Logos Bible Software, the most efficient and comprehensive research tools are in one place, so you get the most out of your study.
Key Features
The core works of one of the nineteenth century's finest writers and most entertaining humorists
"The Great American Novel": The Adventures of Huckleberry Finn
Over 60 short stories, tall tales, and memoirs
Praise for the Author
. . . [Twain is] the father of American literature.
—William Faulkner, recipient, 1949 Nobel Prize in Literature
. . . [He was the] greatest American humorist of his age . . .
—The New York Times
. . . Mark Twain has devoted his great powers to the service of the right. His work is characterized by a sweet sunniness, across which no shadow of impurity ever falls. . . . and his unrivalled powers of ridicule have been steadily directed against conventionality, hypocrisy, affectation, and humbug. It is not, I think, too much to prophesy that, when the time comes for a final estimate of Mark Twain, he will be recognized as one of the most national of American authors, and one of the peculiar glories of American literature.
—Appleton's Magazine
Twain was a master of colloquial speech and helped in creating and popularizing a distinctive American literature, on American themes and literature.
—The Atlantic Companion to Literature in English
Individual Titles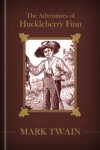 The Oxford Handbook of Children's Literature calls The Adventures of Huckleberry Finn "the Great American Novel." The story begins with Huckleberry Finn and Tom Sawyer discovering a life-changing fortune and follows their ensuing adventures. The novel has been the source of intense study and criticism since its publication: it was the first novel to appear in vernacular English, and its coarse language and harsh satire of racism and prejudice have met with mixed reception. The novel is a sequel to The Adventures of Tom Sawyer.
All modern American literature comes from [Huckleberry Finn]. . . . the best book we've had.
—Ernest Hemmingway, recipient, 1954 Nobel Prize in Literature
Huckleberry Finn endures as a consensus masterpiece . . .
—Ron Powers, recipient, 1973 Pulitzer Prize for Criticism
. . . a novel for adults, indeed a classic, the great American novel.
—The Oxford Handbook of Children's Literature
The Adventures of Tom Sawyer follows the escapades, shenanigans, and dangerous deeds of Tom Sawyer and his friend, Huckleberry Finn. The novel takes place in a fictional town based on Twain's hometown.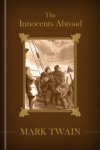 The Innocents Abroad is one of the best-selling travel books ever written, and Twain's most popular work during his lifetime. The narrative is based on a journey throughout Europe and the Holy Land, aboard the vessel Quaker City.
Under his nom de plume of Mark Twain, Mr. Clemens is well known to the very large world of newspaper-readers; and this book ought to secure him something better than the uncertain standing of a popular favorite. It is no business of ours to fix his rank among the humorists California has given us, but we think he is, in an entirely different way from all the others, quite worthy of the company of the best.
—The American Idea: The Best of the Atlantic Monthly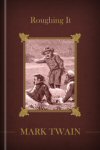 Roughing It is a prequel to Innocents Abroad. It humorously delves into Twain's own adventures, including prospecting, his journeys to Hawaii and Salt Lake City, and his exploration of writing.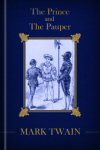 The Prince and the Pauper
Author: Mark Twain
Publisher: Harper & Brothers
Publication Date: 1881
Pages: 319
The Prince and the Pauper is Twain's classic historical-fiction novel. The story follows two young boys who are identical in appearance but opposite in circumstance—a pauper named Tom Canty and Edward VI, the prince of Wales. A chance encounter leads the boys to discover their striking resemblance, and they decide to switch lives for a time. After they swap clothes, Prince Edward adjusts to Tom's alcoholic father, and Tom adapts his keen common sense to the royal court.
This memoir recounts Mark Twain's time as a steamboat pilot on the Mississippi prior to the Civil War, and his journey on the Mississippi after the war.
. . . immensely popular . . .
—The American Idea: The Best of the Atlantic Monthly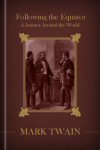 Following the Equator: A Journey around the World is a mostly true travelogue of Twain's tour of the British Empire. (Buried in the midst of Twain's non-fiction account are a number of fictional stories that Twain couldn't resist including.) Twain criticizes racism, imperialism, and aspects of religion.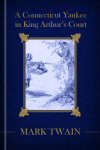 A Connecticut Yankee in King Arthur's Court follows a Yankee engineer who is transported through time to King Arthur's court. Using his knowledge of modern engineering, as well as explosives, fireworks, and other nineteenth-century technology, he fools the medieval society into believing he is a magician. The novel is sometimes credited with creating the science-fiction genre of time travel, although a handful of earlier stories (by authors like H. G. Wells) involve time travel as well. The novel did, however, represent the first exploration of the effects of modern technology on earlier civilizations in time-travel narratives.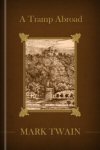 A Tramp Abroad is a quasi-sequel to The Innocents Abroad. It depicts Twain's journey through central and southern Europe with his friend "Harris," a fictional character based on Twain's real best friend. The two find themselves entangled in humorous situations, spurred on by their tendencies as stereotypical American tourists.
Mark Twain's Sketches contains more than 60 short works by Mark Twain, including "The Notorious Jumping Frog of Calaveras County," "My First Literary Venture," and "A True Story Just As I Heard It."
Product Details
Title: Select Works of Mark Twain
Author: Mark Twain
Volumes: 10
Pages: 5,120
About Mark Twain
Samuel Langhorne Clemens (1835–1910) was a highly influential American humorist author, better known by his pen name, Mark Twain. While he earned enormous financial success from his writings, his other pursuits incurred him enormous debt, and he eventually filed for bankruptcy. Despite having no legal obligation to repay his creditors, Twain paid them back in full when he overcame his financial misfortunes. Twain enjoyed a close friendship with Nikola Tesla, whose lab satisfied Twain's appetite for science. Twain patented three inventions, including a replacement for suspenders and a history-trivia game; his novel A Connecticut Yankee in King Arthur's Court showcases his passion for scientific ingenuity. In general, Twain's literary works embody his deep anti-imperialist beliefs, his criticism of racism, and his disdain for some aspects of organized religion. His novel The Adventures of Huckleberry Finn is widely hailed as "the Great American Novel."