The Chronicle of the Kings of Britain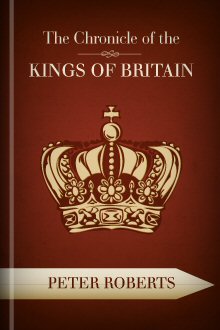 The Chronicle of the Kings of Britain
•
Runs on Windows, Mac and mobile.
$7.00
Reg.: $17.95
Print: $30.95
* Projected price. Future bids may change this price.
Place Your Bid!
Click on the highest price you'd pay. If the final price is lower, that's what you'll pay.
Overview
The Chronicle of the Kings of Britain is a valuable historical resource, translated from the original manuscript of Saint Tysilio, a Welsh bishop and prince of Powys. This volume contains Peter Roberts' translation of Saint Tysilio's entire chronicle from Brutus to Cadwalladr, as well as Dares Phrygius (which recounts the destruction of Troy) and six dissertations on the manuscript and aspects of British history. This royal account passes on the history of one of the greatest kingdoms the world has ever known, from the unique perspective of a prince who was also a bishop. History teachers, students, and others find this historical resource a useful addition to their digital library.
With Logos Bible Software, this valuable volume is enhanced by cutting-edge research tools. Scripture citations link directly to English translations, and important terms link to dictionaries, encyclopedias, and a wealth of other resources in your digital library. Powerful searches help you find exactly what you're looking for. Tablet and mobile apps let you take the discussion with you. With Logos Bible Software, the most efficient and comprehensive research tools are in one place, so you get the most out of your study.
Key Features
Translated from the original manuscript of Bishop Tysilio, prince of Powys
Includes the remaining manuscript of Dares Phrygius
Provides an account of British history from Brutus to Cadwalladr
Praise for the Print Edition
. . . there can be no doubt that the gentleman who could annex the notes to this chronicle, is a writer well deserving of public patronage, as well in his own principality, to do honour to which is the leading tendency of his writings; as in the larger part of the island, which readily acknowledges the instruction communicated by his translations.
—The Literary Panorama
Product Details
Title: The Chronicle of the Kings of Britain
Author: Tysilio
Translator: Peter Roberts
Publisher: E. Williams
Publication Date: 1811
Pages: 377
About Tysilio
Tysilio (died AD 640) was a Welsh prince, bishop, saint, and scholar. He was the second son of Brochfael Ysgythrog, king of Powys. Tysilio left the king's courts for the church at an early age, and eventually became an abbot. Later, when he refused to marry the recently widowed queen, Tysilio's monastery was persecuted. He has been credited as the author of the Brut Tysilio manuscript, though more recent scholarship calls this into question.
About Peter Roberts
Peter Roberts was a reverend and is the author of An Harmony of the Epistles and Letters to Mr. Volney.
Sample Pages from the Print Edition