Day One Christian Biography Collection (23 vols.)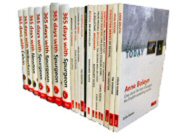 Day One Christian Biography Collection (23 vols.)
•
Runs on Windows, Mac and mobile.
Overview
The Day One Christian Biography Collection brings together the best in Christian biography, and offers an excellent introduction to the work of God through the lens of history. The authors—whose backgrounds blend the best of their pastoral, scholarly, and biographical expertise—reveal the motivation behind the ministries of some of the central figures in the recent history of Christianity. They recount the lives of missionaries and martyrs, political and social figures, and great theologians and pastors.
As the lives of these central figures recede into history, the Day One Christian Biography Collection reintroduces us to their important stories of divine miracles and sheer hard work, soaring triumph and tragic loss, bitter reluctance and fervent courage. These books reveal the intricate ways in which God revealed himself to these dominant figures in the Church's history, and—through their lives—point toward timeless ways in which God is moving in the present.
Each book contains timelines, maps, and illustrations, along with broad introductions to relevant historical events. The books in the Day One Christian Biography Collection are accessible and easy-to-read, and are ideal for anyone looking for a first-time introduction to the key figures of recent Christian history. What's more, the books in this collection are greatly enhanced by their compatibility with the rest of the titles in your Libronix Digital Library, giving you instant access to related books, articles, and a wealth of information.
Key Features
Historical timelines
Maps and illustrations
Introductions to important historical events
Praise for the Print Edition
I continue to be thankful for the publications of Day One. They are biblical; they have sound theology; and they are relative to the issues at hand. The material is condensed and manageable while, at the same time, being complete—challenging balance to find. We are happy in our ministry to make use of these excellent publications.
—John MacArthur, Pastor-Teacher, Grace Community Church, California
Product Details
Title: Day One Christian Biography Collection
Publisher: Day One
Volumes: 21
Pages: 5,435

Anne Boleyn: One Short Life that Changed the English-Speaking World
Author: Colin Hamer
Publisher: Day One
Publication Date: 2007
Pages: 160
Anne Boleyn, twenty years old, stepped onto the shore at Dover in the winter of 1521 after several years abroad. She had been sent to France to assimilate French culture, and had used her time well. She was set to make a big impression at the Tudor court—and did, capturing the heart of Henry VIII.
But this woman, who was on the throne of England for only three years and in the grave by the age of thirty-six, provokes strong reactions from many. Was she an immoral woman who seduced Henry away from his rightful wife for the advancement of family and personal gain? In this well-researched, fresh look at Anne, Colin Hamer sets her in her context as a young woman who had come to true faith in Christ, and shows the impact for good she made from her position of influence, an impact we still benefit from today.
In this fascinating biography of her short life, Colin Hamer skillfully shows how God prepared Anne for this important work and used her to bring Reformed truth into the powerhouse of England.
—Kath Dredge, Further Education tutor and manager of Hall Green BookPoint, Haworth
Colin Hamer's Anne Boleyn is as exciting as fiction, as it carefully makes its way through the historical and religious complexities of Henry VIII's England.
—David B. Calhoun, Professor of Church History at Covenant Theological Seminary, St Louis, Missouri
Colin Hamer's new book is a spirited and engaging biography of the beautiful, dark-eyed Anne Boleyn, second of Henry VIII's six wives. What makes this treatment so fascinating is that Hamer rightly understands her important (one might say vital) role in support of the 'new learning'—Protestantism. As Henry's queen, Anne brought her evangelical convictions (learned from Marguerite d'Angoulême) to Henry's Tudor court where she worked clandestinely as an advocate for the Protestant cause. The story told here makes for a stimulating read and will give the reader a deeper and richer understanding of the English Reformation.
—Frank A. James III, President and Professor of Historical Theology, Reformed Theological Seminary, Orlando, Florida
Colin Hamer is currently chairman of a charity that works with the homeless and other vulnerable groups. Following his graduation from Liverpool University in 1972 with B.A., he spent a short time teaching, and then pursued a business career for more than twenty-five years. He has been an elder at Grace Baptist Church, Astley, Manchester, for twenty years. He and his wife Lois have two adult children.

John Rogers: Sealed with Blood—The Story of the First Protestant Martyr of Mary Tudor's Reign
Author: Tim Shenton
Publisher: Day One
Publication Date: 2007
Pages: 144
The life of John Rogers has been largely overlooked in recent Reformation scholarship, but, as Tim Shenton shows in this fresh biography, Rogers is rightfully placed alongside such pivotal figures as William Tyndale and Thomas Cranmer. Rogers excelled as a scholar, and his publication of what is called Matthew's Bible was a critical step toward making the English people a "people of the book."
Rogers died as a martyr during the reign of Mary I for what he was right to view as biblical convictions. This aspect of Roger's life occupies significant space in this new biography, and rightly so. After all, we in the West sorely need to craft a theology of martyrdom—it would put backbone into our proclamation and living and help us remember brothers and sisters going through fiery trials even today. Remembering individuals such as Rogers is a great help in the development of such a theology.
Tim Shenton has produced yet another well-documented, gripping biography of a real hero of faith—John Rogers (d. 1555), renowned biblical editor and first Marian martyr. Follow Rogers' fascinating career from Antwerp to Germany, and back again to England, where he was arrested, remained steadfast under intense interrogation, and paid the ultimate price for confessing Christ. This is a great book about an important epigone; hopefully, Rogers will no longer be marginalized! Highly recommended for teenagers and adults.
—Joel R. Beeke, Puritan Reformed Theological Seminary, Grand Rapids, Michigan
Shenton weaves a brilliant tapestry from original sources and introduces the reader to many compelling and complex personalities. Well-proportioned in its emphasis, this history will be a vital contribution to studies of Protestant martyrs in Queen Mary's reign.
—Randall J. Pederson, co-author of Meet the Puritans
Tim Shenton is the head teacher of St. Martin's School and an elder at Lansdowne Baptist Church, Bournemouth. He is married with two daughters. He has researched and written extensively on church history, specializing in the eighteenth and nineteenth centuries. Among his works are Forgotten Heroes of Revival (part of this collection), Our Perfect God (part of the 24-volume Day One Biblical and Theological Studies Collection), Opening Up 1 Thessalonians (part of the 30-volume Opening Up Commentary Collection, and an expositional commentary on the prophet Habakkuk (part of the 7-volume Exploring the Bible Commentary Collection).

Forgotten Heroes of Revival
Author: Tim Shenton
Publisher: Day One
Publication Date: 2004
Pages: 192
The forgotten heroes of revival described here were men of passion. Their deep love for Jesus Christ and for the souls of their listeners enabled them to stand strong through the storms of persecution and to preach a message that didn't only address the mind with truth, but reached into the hearts of their hearers. As they proclaimed the Word of Life, it shook their congregations—it stirred them—and many were saved! Read about:
James Rouquet, a young vicar in Cornwall, catalyzed out of his careless lifestyle by a dream in which he was to be summoned before the judgment seat of Christ;
George Thomson, a friend of John Wesley, who exercised a remarkable ministry of compassion among prisoners;
Captain Jonathan Scott, a military officer whose life was characterized by dissipation and vice until his conversion and whose life subsequently made a great impact on his fellow soldiers and then, later, in civilian circles;
David Simpson, who, even as a boy, felt compelled by a voice from heaven to be instructed for the ministry, and whose evangelical preaching cut powerfully through the social ills of his day, bringing conviction and conversion;
Thomas Pentycross, a bright pupil who made rapid progress at school, a gifted actor and orator, who, after his conversion, had a long and controversial ministry in preaching and in establishing a church school.

A Forgotten Revival
Author: Stanley C. Griffin
Publisher: Day One
Publication Date: 1999
Pages: 132
Anyone concerned to see revival again can draw encouragement in this truly riveting tale of how East Anglia became gripped by a revival which has almost been forgotten. Painstaking research by the author has ensured that these amazing events of 1921 have been recorded and can be used as inspiration by God's people.
Stanley Griffin was born in Lowestoft, U.K. nine years after a revival took place, during which his father was brought to faith in Christ. He was brought up in the Baptist Church where revival broke out. He eventually became a member and a lay preacher.

Gunpowder Treason and Plot: The Gruesome Story of Guy Fawkes
Author: Clive Anderson
Publisher: Day One
Publication Date: 2005
Pages: 95
The year is 1605 and England is in crisis as terrorists plot to blow up the king, royal family, and Parliament in one gigantic explosion in Westminster! If the plot had succeeded, then the history of England, Europe, and the rest of the world would have been very different, for there would have been no King James Bible and no Pilgrim Fathers. On the 400th anniversary of the plot, read how powerful nations and famous figures of history were caught up in the unfolding drama.
Here is everything one could want in a story—plots, conspiracy, terror, spies, religion, politics, torture, and much more… Read it for pleasure… Read it for wisdom.
—Rev. Dr. Kenneth Brownell, Senior Pastor, The East London Tabernacle
Clive Anderson is the pastor of the Butts Church in Alton, Hampshire, and a member of the British Museum Society, the British School of Archaeology in Iraq, the Egyptian Exploration Society and the Tyndale Society. He leads tours to the Middle East and Egypt, and is the author of Travel with C. H. Spurgeon and co-author with Brian Edwards of Through the British Museum with the Bible. He and his wife, Amanda, have one son.

Chinese Whispers: The Gladys Aylward Story
Author: Carol Purves
Publisher: Day One
Publication Date: 2004
Pages: 128
Wounded by a Japanese bullet as she led nearly a hundred refugee children to safety over the mountains of China, Gladys Aylward's story is larger than life. This tiny, uncompromising woman, born in 1902 in the East End of London, and who by the age of thirty-two had travelled no further than Bristol, believed she was called by God to the far-off land of China. Undeterred by criticism and contrary advice, she set off alone and trusted in God to supply all her needs. When she died in 1970, she had become a Chinese citizen, and had been the means of help and hope to thousands of children and women.
Her story is retold in this new biography, which incorporates original material and digs beneath the surface into the controversies that surrounded her life and work. The result is an inspiring record of human bravery and God's sustaining power against all the odds.
The time is ripe for a new generation to hear the astounding story of one of the missionary pioneers of the twentieth century. This is the ideal book to put in their hands, alive with fresh information and wise judgment.
—Dr. Keith J. White, director of Mill Grove, lecturer at Spurgeon's College, and author of several books, including The Art of Faith, A Place for Us, Caring for Deprived Children, and In His Image
Carol Purves is a freelance writer, former teacher, member of the Association of Christian Writers, and Society of Authors, and is currently researching the lives of George Muller and Dr. Barnardo.

From Prussia with Love
Author: Carol Purves
Publisher: Day One
Publication Date: 2005
Pages: 128
A delinquent in Prussia, working for the Jews in London and stirring up the Christians in the West Country of England, George Muller went on with God to establish five children's homes in Bristol, caring for hundreds of children in the nineteenth century. "My God shall supply all your needs" was the text by which he lived his life. No appeals were ever made to human resources. Muller's appeals were made to God alone and, for over sixty years, he relied solely on God for all his needs. His story is retold in this new biography to celebrate the 200th anniversary of the birth of this great man.
Edwards' book finds a well-deserved place at the cutting edge of application of this important theme.
—The Banner of Truth Magazine
This is a highly readable treatment of a vital subject and can be gratefully recommended.
—Evangelical Times
Seldom have I appreciated a book more than this one...
—The Gospel Magazine
Carol Purves is a freelance writer, former teacher, member of the Association of Christian Writers and Society of Authors, and author the best-selling Chinese Whispers: The Gladys Aylward Story, part of this collection.

A Reluctant Missionary
Author: Margaret Hayes
Publisher: Day One
Publication Date: 2008
Pages: 128
"Go to Congo." God's call was loud, clear, and insistent. What was a recently qualified, ambitious, young ward sister to make of this? She had a speech impediment, she would need more training, and where would the money for all this come from? God was insistent, and when Margaret yielded to his will, she began an amazing journey of adventure and faith, experiencing a range of incredible difficulties and wonderful answers to prayer.
...a kaleidoscope of divine miracles and sheer hard work, soaring triumph and tragic loss, glorious laughter and bitter tears, spiritual reluctance and fervent courage.
—Brian H. Edwards
Margaret Hayes was born in London and trained there and in Manchester. Part of her story is recorded in her earlier book Missing, Believed Killed, also part of this collection. She served missionary terms in Congo and the Republic of Niger. She now lives in retirement in Surbiton, Surrey, and is a member of Hook Evangelical Church.

Missing, Believed Killed
Author: Margaret Hayes
Publisher: Day One
Publication Date: 2000
Pages: 256
In 1964, Margaret Hayes, a British nurse working in the Congo, was caught up in the Simba rebellion. Her miraculous escape from the massacre of all her colleagues, her capture and harrowing experiences at the hands of the rebels, and her eventual release are described in Missing, Believed Killed.
This is a story of the God of miracles and of the reality of the presence of Jesus Christ with his people in the darkest nights of human cruelty.
—Brian H. Edwards
—Grace Magazine

365 Days with Spurgeon (Volume 1)
Author: Charles Spurgeon
Publisher: Day One
Publication Date:1998
Pages: 384
This excellent book will help if you are looking for something more challenging in your daily readings. From the archive of the young Charles Haddon Spurgeon's Park Street sermons (long before his well-known days at London's more famous Metropolitan Tabernacle), we have true pearls of biblical wisdom. What is particularly striking when reading these extracts is how appropriate they are to the ears of modern Christians in need of genuine spiritual insight.
I recommend this without hesitation.
—English Churchman
Charles Haddon Spurgeon was a highly influential preacher and prolific writer during the nineteenth century. His sermons are available as part of the The Complete Spurgeon Sermon Collection, also available from Logos. Terence Peter Crosby holds a Ph.D. in Classics (Greek and Latin) from London University. He lives in south London with his wife, Daphne.

365 Days with Spurgeon (Volume 2)
Author: Charles Spurgeon
Publisher: Day One
Publication Date: 2002
Pages: 384
Following the warm reception to 365 Days with Spurgeon, Terence Crosby has edited and selected this second volume of daily readings, which cover Spurgeon's first six years at London's Metropolitan Tabernacle.

365 Days with Spurgeon (Volume 3)
Author: Charles Spurgeon
Publisher: Day One
Publication Date: 2005
Pages: 384
A book of 365 daily devotional readings taken from Charles Haddon Spurgeon's sermons from the Metropolitan Tabernacle. These have been carefully selected. Because Spurgeon treated every occasion as a unique opportunity for evangelism, an outstanding feature of these extracts is the diversity of the subjects covered and their relevance to contemporary Christians.

365 Days with Spurgeon (Volume 4)
Author: Charles Spurgeon
Publisher: Day One
Publication Date: 2007
Pages: 448
A book of 365 more daily readings taken from Charles Haddon Spurgeon's sermons from the Metropolitan Tabernacle. These date from the middle of his London ministry (1873-1879) and cover a wide range of subjects. Many of the extracts are accompanied by a verse carefully selected from one of the hymns sung on the occasion. In addition to a subject index, this volume includes a unique chronological index to Spurgeon's sermons with notes on the dating.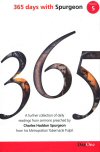 365 Days with Spurgeon (Volume 5)
Author: Charles Spurgeon
Publisher: Day One
Publication Date: 2010
Pages: 384
A book of 365 more daily readings taken from Charles Haddon Spurgeon's sermons from the Metropolitan Tabernacle. These date from the later years of his London ministry and cover a wide range of subjects. Many of the extracts are accompanied by a verse carefully selected from one of the hymns sung on the occasion. In addition to a Scripture and subject index, this volume includes a unique analysis of the one hundred hymns recorded as having been chosen by Spurgeon on most occasions.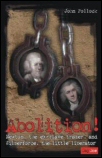 Abolition!: Newton, The Ex-slave Trader, and Wilberforce, The Little Liberator
Author: John Pollock
Publisher: Day One
Publication Date: 2007
Pages: 107
A small boy aged ten was playing in the grounds of his uncle's rural villa on the edge of Wimbledon Common in the summer of 1769 when the family carriage arrived at the door. The carriage contained the boy's uncle and a clergyman in his forties. The boy was the young William Wilberforce, and the clergyman was John Newton. No one in 1769 would have foreseen that these two men would be the key characters in the abolition of the slave trade in 1807. Here, John Pollock tells the story of how they came from different backgrounds and amazingly different earlier lives to build a strong friendship and partnership in the gospel.
I have read many books on Wilberforce and Newton, but this one is probably the most readable, and the most moving of them all. To think of such great men turns my heart in praise and thankfulness to God for giving them to the world.
—Rev. Mick Swales, a trustee of the John Newton Project
John Pollock has for thirty years been the leading authority on Wilberforce. His full-length biography, first published in 1977, has never been out of print. He followed it with Amazing Grace: John Newton's Story. In Abolition!, he uses manuscript material not previously available. He is a board member of the John Newton Project and is the author of many other biographies including Hudson Taylor, John Wesley, Lord Shaftesbury, Gordon of Khartoum and Lord Kitchener. He is the official biographer of Billy Graham. He lives in Devon, England.

365 Days with Newton
Author: Marylynn K. Rouse
Publisher: Day One
Publication Date: 2006
Pages: 384
John Newton was a rich and princely teacher, a sensitive and caring pastor, and a straight, outspoken guide. His whole ministry bore the marks so evident in his hymns: it was consistently biblical (to share the Word of God), spiritual (to promote walking with God), simple (to make biblical truth and principles plain) and practical (to inculcate personal holiness and sound relationships in church and society). In this collection, every day bears these marks, so useful to every believer, and so instructive for those called to minister.
John Newton in his day, for all his colorful past, was among those early evangelical clergy whom Sir James Stephen, in a famous phrase, called 'the second founders of the Church of England.' Here, from the ripeness of his ministry, his hymns, diaries, letters, sermons, and other writings, Marylynn Rouse offers us a scriptural meditation for every day of the year. No one could have done it better; and no reader who will approach the book with a receptive heart will not be drawn closer to God by the warmth of John Newton's practical Christian counsel and pastoral exposition.
—Bishop Timothy Dudley-Smith
Marylynn Rouse has for many years done extensive research into the life and work of John Newton. She is presently working on the publication of The Complete Works of John Newton through The John Newton Project, a charity of which she is executive researcher. She has published an annotated edition of the original biography of Newton and The Searcher of Hearts, Newton's sermon notes on Romans 8.

365 Days with Wilberforce
Author: Kevin Belmonte
Publisher: Day One
Publication Date: 2006
Pages: 384
William Wilberforce led the twenty-year fight to abolish the British slave trade. He championed medical aid for the poor, prison rehabilitation, education for the deaf, and restrictions on child labor. Wilberforce found "nothing more effectual than private prayer, and the serious perusal of the New Testament." He maintained that "all may be done through prayer, almighty prayer." He insisted that "in the calmness of the morning, before the mind is heated and wearied by the turmoil of the day, you have a season of unusual importance for communing with God and with yourself." He seized upon such opportunities, believing "God will prosper me better if I wait on him."
365 Days with Wilberforce is a collection unlike any other. Drawing directly from Wilberforce's writings, the selections in this book illustrate how God sustained and guided him. Those who seek to walk their pilgrim's progress aright will find much to ponder, pray over, and treasure.
Kevin Belmonte lives in the seaside village of York, Maine. His is part of a literary family that includes the poets Robert Frost and Henry Wadsworth Longfellow. For the last five years he has been the principal historical consultant for Amazing Grace, a feature film on the life of Wilberforce. He has served as a script consultant for the BBC, and his book, Hero for Humanity: A Biography of William Wilberforce, is the winner of the John Pollock Award for Christian Biography. He and his wife, Kelly, are the proud parents of a son, Samuel.

Christmas Evans: No Ordinary Preacher
Author: Tim Shenton
Publisher: Day One
Publication Date: 2008
Pages: 176
Christmas Evans (1766–1838) was described by D. M. Lloyd-Jones as 'the greatest preacher that the Baptists have ever had in Great Britain'. This remarkable one-eyed Welshman came from humble beginnings to exercise powerful preaching ministries throughout Wales, particularly in Anglesey and the North. In this thoroughly researched biography, Tim Shenton paints an honest picture of Christmas Evans, not excusing or overlooking his faults, but demonstrating how this gentle and humble man, who possessed the spirit of prayer to a remarkable degree, was used by God for the extension of his kingdom in Wales.
Tim Shenton is the head teacher of St Martin's School and an elder at Lansdowne Baptist Church, Bournemouth, England. He is married with two daughters. He has written twenty books, and researched extensively on church history, specializing in the eighteenth and nineteenth centuries. His published works by Day One include Heroes of revival, Our perfect God, Jesus in Luke's Gospel and two other selections of children's daily readings, expositional commentaries on some of the Minor Prophets, John Rogers—Sealed with blood, and Opening up 1 Thessalonians.

Chains of Grace: Peter Jeffery's Story
Author: Peter Jeffery
Publisher: Day One
Publication Date: 2008
Pages: 128
Chains of grace, the story of Peter Jeffery, is an engaging and insightful account of how God took an ordinary man—who had little knowledge of the Bible— and converted him, even though the very day he was converted, he vowed these words: 'I will never become a Christian!' Commencing his ministry in Wales, he faced challenges and difficulties in his pastorate, but learnt to trust God in all circumstances. His faithful preaching of the Bible led to many people having their lives transformed, and the knock-on effect of God's grace was often like the links of a chain, with one conversion leading to another. Peter's ministry took him to many different parts of the world, including Australia and North America. His writings have been translated into various languages, and he has over forty books in print.
Peter Jeffrey's life is a tribute to the grace of God in Jesus Christ who saves sinners and presses them into service to build his Kingdom. We must pray that our gracious God will raise up an army of young men with Peter's gifts.
—Rev. Steve Martin, Atlanta, Georgia
Peter Jeffery served as a minister for many years in Wales and England before engaging in an itinerant ministry of evangelism and preaching which has taken him to many parts of the world. He has a passion for sharing the gospel in clear terms and with vivid illustrations. He is author of some forty books, many of which are intended for new believers and those who are not yet mature in the Christian faith.
Adventures of Faith: Colin Peckham's Story
Author: Colin N. Peckham
Publisher: Day One
Publication Date: 2009
Pages: 144
This is the story of incidents in the life of the author—an evangelist, convention speaker and Bible teacher. It takes you to five continents and will simply thrill you as you read of humorous incidents and solemn moments. There are stories of his youth in South Africa, of travel, camping, encounters with snakes, college studies and later ministry, evangelistic endeavors, convention gatherings, meetings large and small in many places, and of God's mighty operations by His Spirit again and again. Read and enjoy these personal events, be encouraged, and respond to the numerous challenges throughout the book.
From a happy, enjoyable childhood on a South African farm to evangelist, choir master, Bible teacher, editor, Bible College principal, author and international preacher, Adventures of Faith is an account of God's grace in salvation, God's guidance in service and God's goodness in supplying needs in remarkable ways. It tells of a life fully yielded to God, that has touched many of all ages and prepared them for service in God's harvest field and for eternity. A wonderful record!
—Rev. Tom. Shaw BA MTh, Congregational minister & Former President of the Faith Mission
Rev. Dr. Colin Neil Peckham L.Th (Hons), B.A.(Theol.), B.Th.Hons., M. Th,, D.Th. was born in South Africa where he had ten years of evangelistic ministry and youth work before entering Bible College work in Cape Town for thirteen years. He then emigrated to Great Britain and for seventeen years was principal of the Faith Mission Bible College, Edinburgh, Scotland. As principal emeritus he had an extensive preaching ministry in Britain and abroad and authored several books before his sudden death in 2009.

Merchant to Romania: Business as Missions in Post-Communist Eastern Europe
Author: Jeri Little
Publisher: Day One
Publication Date: 2009
Pages: 224
The year 1989 saw the fall of Communism in Eastern Europe. In Romania, a bloody revolution toppled Dictator Nicolae Ceausescu, ending with his execution. Following these dramatic events, Jeri Little, a young entrepreneur from the white-collar business world of Orange County, California, felt the Lord was calling him to move to Romania to use his business skills in missions. He and his family arrived in Iasi in 1993 to begin the adventure of a lifetime.
This is Jeri's amazing account of how the Lord has used Church Resource Ministries to birth a variety of business enterprises in Romania. This revealing narrative is laced with cultural and historical insights as Jeri describes each small step of faith in his journey towards establishing "businesses as missions" in the former Communist bloc: earning money locally to fund ministries and plant churches in Romania and in neighboring Moldova. This is a gripping tale of how God has used business in Eastern Europe as a vehicle for reaching people with the good news of Jesus.
My life has been touched, encouraged and heavily impacted by watching what God can do with a businessman truly sold out to Him ...
—Tracy Schmidt, CFO, CNL Financial Group, Orlando, Florida, and former CFO, FedEx
I challenge fellow businessmen to read this book with hearts open to what God can achieve through them for his Kingdom.
—Piers van der Merwe, Director, Global Mission, Cedar Springs, Knoxville, Tennessee
Jeri Little comes from Orange, California. After graduating in 1976 from California State University in Fullerton, he had a successful career in financial planning for twelve years. In 1989, he became a volunteer fundraiser for Church Resource Ministries, launching the first of several "business as missions" ventures in Romania in 1992. He is married to Gloria and they have two sons, Marcus and Trevor, and one grandchild, Calvin. Jeri and Gloria continue to live and minister in Iasi, Romania.

365 Days With Calvin
Author: Joel R Beeke
Publisher: Day One
Publication Date: 2009
Pages: 397
John Calvin exercised a profound ministry in Europe, and is probably one of the most seminal thinkers ever to have lived. A godly pastor, theologian and preacher, he led his flock by example and worked hard to establish consistent godliness in his city. A prolific writer, his sermons, letters, and, of course, his 'Christian Institutes' have been published again and again. His writings—once described as 'flowing prose'—are characterized by clarity, simplicity, and yet profoundness, too. In these heart-warming pieces, drawn from his commentaries and sermons, Calvin brings us to Christ, the glorious Savior of all his people.
Daily devotionals—spiritual aids to help us be accountable for a life of disciplined reading of Scripture and prayer—have been around for centuries and need a certain caliber of excellence and insight if they are to prove of lasting value through 365 days! Of those I'd like to spend a year with as my spiritual guide and mentor, John Calvin is most certainly one of them. Joel Beeke guides us through the Reformer's writings to help us discover the help and insight that every Christian needs to live a God-honoring life for Jesus Christ.
—Derek W. H. Thomas, John E. Richards Professor of Theology, Reformed Theological Seminary, Minister of Teaching, First Presbyterian Church, Jackson, MS, Editorial Director, Alliance of Confessing Evangelicals
Dr. Joel R. Beeke is president and professor of Systematic Theology and homiletics at Puritan Reformed Theological Seminary, and a pastor of the Heritage Netherlands Reformed Congregation in Grand Rapids, Michigan. He has written or edited fifty books, and contributed hundreds of articles to Reformed books, journals, periodicals and encyclopedias. His Ph.D. is in Reformation and Post-Reformation theology from Westminster Theological Seminary. He is frequently called upon to lecture at seminaries and to speak at Reformed conferences around the world. He and his wife, Mary, have been blessed with three children: Calvin, Esther, and Lydia.

James Montgomery: A Man for All People
Author: Paul S. Taylor
Publisher: Day One
Publication Date: 2010
Pages: 144
It is quite remarkable that until now no substantial biography has appeared to recount the life of James Montgomery (1771–1854). His memoirs were published in seven volumes in 1856, several lectures have been given in more recent times, and a book of Montgomery's poems was published in 2000. Readers are now able to acquaint themselves with the life, experiences and work of this godly man in a modern biography.