Don Fanning Collection (3 vols.)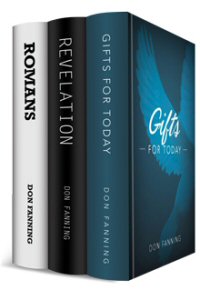 Overview
In these three volumes, seasoned church planter Don Fanning brings 30 years of ministry development to bear on two of the most challenging books in the Bible—Romans and Revelation—and discusses contentious issues relating to spiritual gifts, predestination, baptism, and human depravity. Fanning views small groups as the key to healthy congregations, and has designed these volumes with small group study in mind, complete with study guides and discussion questions. In Gifts for Today, Fanning argues that there are certain gifts recorded in the New Testament that served special purposes only for the early church. In his study on Revelation he addresses common questions prompted by popular end-times literature and speculation. And in Romans: Teaching on Living in Christ and with Christ, he addresses challenging concepts like predestination, baptism, and human depravity.
With the Logos editions, the volumes are enhanced by helpful digital functionality. Scripture passages link directly to English translations and original-language texts, and important concepts link to dictionaries, encyclopedias, and a wealth of other resources in your digital library. Keep connected and take the discussion with you with tablet and mobile apps. With Logos Bible Software, the most efficient and comprehensive research tools are in one place, so you get the most out of your study.
Key Features
Addresses common questions about the end times and Revelation
Tackles tough issues like predestination, baptism, human depravity, spiritual gifts, and others
Includes three volumes optimized for small group study, complete with discussion questions and study guides
Product Details
Title: Don Fanning Collection
Author: Don Fanning
Publisher: Branches
Volumes: 3
Pages: 1,106
Individual Titles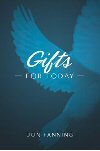 Gifts for Today is an inductive Bible study of spiritual gifts, with an emphasis on the special gifts that God has given to the church. Fanning states that of the 19 gifts mentioned in the New Testament, five or six had special functions during the foundation of the church, while the remaining gifts put into practice all that God has revealed to his church. Fanning attempts to explain the biblical reasons for the church to focus on the permanent gifts, which result in edification for all the church, instead of those sensational gifts that were signs of authentication and confirmation of God's new revelations in the New Testament.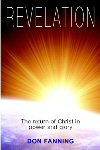 In Revelation: The Return of Christ in Power and Glory, Don Fanning seeks to answer questions prompted by the popularity of end times speculation and literature. Fanning seeks to establish a clear and chronological meaning of the revelation John wrote down on Patmos. He argues that no other book in the Bible offers a clear promise of a special blessing for reading and putting into practice the principles and applications of this book (Revelation 1:3), therefore every believer should be familiar with Revelation. Fanning provides guides and questions for group study and discussion.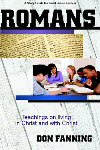 In Romans: Teachings on Living in Christ and with Christ, Don Fanning explains how Romans was written to clarify forever the wisdom of God in his plan for bringing salvation to the ends of the earth, and how he expects us to live in the light of his wisdom. Nowhere are the answers to life's essential issues more clearly explained to believers than in Romans. Fanning teases out of Romans answers to questions about spiritual gifts, predestination, sanctification, baptism, and salvation. A seasoned church planter, Fanning's study is designed for what he believes is the key to healthy congregations: small groups. Thus, this volume is complete with discussion questions and guides.
About Don Fanning
Don Fanning is a graduate of Dallas Theological Seminary. He served for 30 years in Latin America planting churches and teaching in Bible institutes. He founded Libros Aguila, a Christian school textbook company. He is currently the director of global studies at the Liberty Baptist Theological Seminary in Lynchburg, VA. He founded Branches Publications in 2011.
More details about these resources