The Life and Work of St. Innocent of Alaska (2 vols.)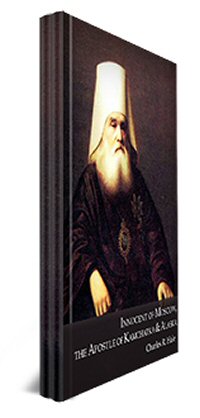 The Life and Work of St. Innocent of Alaska (2 vols.)
•
Runs on Windows, Mac and mobile.
Overview
St. Innocent was a remarkable churchman. The volumes in the The Life and Work of St. Innocent of Alaska collection describe his ministry as a missionary and archbishop in the Russian Far East and as metropolitan of Moscow and, later, all of Russia. They also demonstrate his remarkable intellectual abilities and his important role in sustaining the message and vitality of the Russian Orthodox Church.
In the Logos editions, these valuable volumes are enhanced by amazing functionality and features. Scripture and ancient-text citations link directly to English translations and original-language texts, and important terms link to dictionaries, encyclopedias, and a wealth of other resources in your digital library. Perform powerful searches with the Topic Guide to instantly gather relevant biblical texts and resources. Tablet and mobile apps let you take the discussion with you. With Logos Bible Software, the most efficient and comprehensive research tools are in one place so you get the most out of your study.
Key Features
Provides two distinct treatments of St. Innocent's life, intellectual contributions, and significance
Details St. Innocent's contributions to the ministry of the church in remote regions
Presents St. Innocent's theological contributions
Individual Titles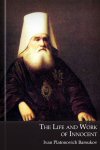 The Life and Work of Innocent is a succinct account of the life of Ivan Evseyevich Popov, who later became St. Innocent. Portraying Innocent as a man defined by commitment to the church and to his work, this book highlights his labor as a missionary, scholar and archbishop in the Russian Far East, including Alaska.
Ivan Platonovich Barsukov (AD 1841–1906) was a historian and prolific biographer. His works include, Innokentii, Metropolitan of Moscow and Kolomna, Count N. N. Murav'ev-Amurskii, and the three-volume Innokentii's Work. Barsukov's works contain much valuable information on the domestic, cultural, and political history of Eastern Siberia, the Far East, Kamchatka, the Aleutian Islands, Alaska, and the Russian Church.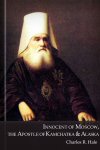 Innocent of Moscow brings St. Innocent's career as an archbishop and missionary sharply into focus. Written in an apologetic style, it uses St. Innocent's work as proof of the Russian Orthodox Church's vitality and faithful service in the gospel.
Charles R. Hale (1837–1900) was educated at the University of Pennsylvania, a lawyer, noted scholar, and priest in the Episcopal Church. He served as a chaplain in the U. S. Army during the Civil War, and later as a professor of mathematics at the U. S. Naval Academy in Annapolis, Maryland.
Product Details
Title: The Life and Work of St. Innocent of Alaska
Authors: Ivan Platonovich Barsukov and Charles R. Hale
Volumes: 2
Pages: 46
About St. Innocent of Alaska
St. Innocent of Alaska (1797–1879) was a Russian Orthodox priest, archbishop, metropolitan of Moscow, and later, metropolitan of all Russia. Known for his commitment to his work, he labored as a missionary, scholar, and Bible translator. As a missionary, he played a definitive role in Christianizing the Russian Far East and Alaska. In 1977, the Russian Orthodox Church canonized Innocent and gave him the title "Apostle to America."