Select Works of St. Athanasius (4 vols.)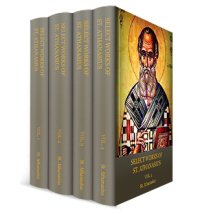 This product will be available on Android devices shortly.
Overview
St. Athanasius is one of the church's greatest theologians and apologists. The Select Works of St. Athanasius collection presents two of Athanasius' most important apologetic works, a series of pastoral letters written on a year-by-year cycle for the Easter season, and a host of personal letters and theological essays written near the end of his life. Whether you are a theologian examining Athanasian texts or a historian looking for links between Athanasius' remarkable life and his penetrating thought, this collection has plenty to keep you interested.
With the Logos editions, these valuable volumes are enhanced by amazing functionality and features. Scripture and ancient-text citations link directly to English translations and original-language texts, and important terms link to dictionaries, encyclopedias, and a wealth of other resources in your digital library. Perform powerful searches with the Topic Guide to instantly gather relevant biblical texts and resources. Tablet and mobile apps let you take the discussion with you. With Logos Bible Software, the most efficient and comprehensive research tools are in one place so you get the most out of your study.
Key Features
Features Athanasius' historic treatise refuting Arianism and defending the Nicene Creed
Sets Athanasius' life and thought in its ministerial context while providing some of his most important pastoral texts
Provides key theological texts that further develop Athanasius' ideas while showing his thought's long—term consistency
Individual Titles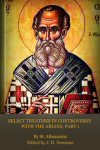 The Arians were arguably Christianity's most dangerous heretical sect. Rejecting the Nicene Creed, the ebb of Arianism gained sufficient momentum to gain both popular support and political favor over their orthodox counterparts. Athanasius was the champion of those faithful to Nicaea, and his treatises against the Arians provided the orthodox movement with intellectual backbone it needed to defend its beliefs. In part 1, Athanasius defends the Nicene Creed phrase by phrase while also addressing particular terms' usage in the Creed and refuting the usage of specific Scripture brought against the Creed by Arians. The intellectual arguments are intensely engaging and Athanasius' points so compelling that it's easy to see why his work, almost single-handedly preserved orthodoxy in the post-Nicene era.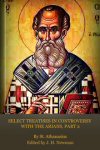 The second part of Athanasius' arguments against the heresies is as intellectually engaging and compelling as the first. In this volume, he confronts the Arians by examining their conduct before the Nicene Council while substantiating the authority of that Council in Church tradition. He then examines the historical origins of Arianism, notes its marginalization from the apostolic church, and analyzes the movement's rejection at Nicaea. Athanasius also spends a great deal of time on matters concerning the Trinity and Christology. He defends Christ's divinity, Nicaea's formula for expressing Christ's relationship to the Father, and shows how Arian thinking departs from the scriptural witness.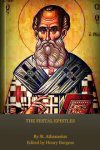 The Festal Epistles is a collection of formal pastoral letters written on a year-by-year basis that commemorate the Easter season. These letters, traditionally sent by the Bishop of Alexandria, are known to modern scholars from multiple ancient sources and appear in the historical record as early as AD 247. Athanasius began writing these homily-style letters in AD 329, and continued to compose them until AD 373. In all, Athanasius composed 44 letters, and each bears the marks of his remarkable intellect and his stalwart Nicene faith. A rich avenue for studying his life and ministry, Athanasius' penned his letters during times of peace, intense theological debate, and multiple exiles, but each was intended for the edification of the Alexandrian church.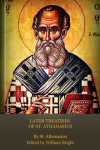 Addressing a variety of ecclesiastical, theological, and pastoral issues, Athanasius' Later Treatises provides readers with a larger window into Athanasius' life, thought, and ministry. Here we see the great Christian endeavoring to make peace with former adversaries, instructing his parishioners in the faith, and standing as strong as ever in Nicene orthodoxy. Unlike his theologically motivated works, many of the treatises contained in this volume help readers see Athanasius in more human terms, conversing and discussing, rather than engaging in polemics and debating. Nonetheless, Athanasius' peerless character and towering intellect continue to define his writings.
Product Details
Title: Select Works of St. Athanasius
Author: Athanasius of Alexandria
Translators: J. H. Newman, Henry Burgess, and William Bright
Series: Library of the Fathers of the Holy Catholic Church
Publisher: John Henry Parker
Volumes: 4
Pages: 1,276
About the St. Athanasius of Alexandria
St. Athanasius (ca. AD 296–373) was the twentieth bishop of Alexandria. Also known as Athanasius the Great, he is considered an elite Christian theologian. Author of two of Christianity's most celebrated classics, On the Incarnation and The Life of St. Antony, Athanasius a leading proponent of Nicene orthodoxy, and a noted leader of the Egyptian church in the fourth century. Highly regarded by all Christian traditions, he is commonly referred to as the "Father of Orthodoxy" or the "Father of the Canon." His influence is defined by his defense of the Nicene Creed and his conflict with Arianism—a theological conflict which sent him into exile multiple times, and which he spent the majority of his life fighting.