Classic Commentaries and Studies on Romans Upgrade (32 vols.)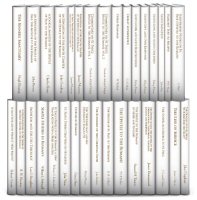 Classic Commentaries and Studies on Romans Upgrade (32 vols.)
•
Runs on Windows, Mac and mobile.
Overview
This extensive collection provides notable classic studies and commentaries on one of the most theologically dense books in the Bible, Paul's epistle to the Romans. Spanning five centuries of scholarship, the Classic Commentaries and Studies on Romans Upgrade combines critical interpretations, exegetical studies, discussions of thematic elements, study guides, and practical applications. This collection's valuable insights are only available together in this special upgrade to Classic Commentaries and Studies on Romans, offering easy access to nearly 8,000 pages of significant scholarship.
The Classic Commentaries and Studies on Romans Upgrade is invaluable for students, scholars, pastors, historians, teachers of the Bible, and anyone studying Romans. With Logos Bible Software, these time-tested volumes are enhanced by cutting-edge research tools. Scripture citations link directly to English translations, and important terms link to dictionaries, encyclopedias, and a wealth of other resources in your digital library. With Logos' advanced search features, you can perform powerful searches by topic or Scripture reference—finding, for example, every mention of "faith," or "Romans 8:38." Logos' tablet and mobile apps let you take your study wherever you go.
Key Features
Nearly eight-thousand pages of scholarship on Romans
Noted authors from a wide variety of backgrounds across five centuries
A blend of devotional and academic commentary
Product Details
Title: Classic Commentaries and Studies on Romans Upgrade
Volumes: 32
Pages: 8,004
Individual Titles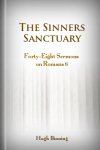 This volume compiles the sermons of Scottish preacher Hugh Binning on the complexities of the eighth chapter of Romans. Binning explores this theologically rich chapter in sermon form.
Hugh Binning (1627–1653) was a Scottish philosopher, theologian, and minister. He studied philosophy at the University of Glasgow and was appointed regent and professor of philosophy by 19 years old. He became a minister at a church in Govan three years later, where he served until his death in 1653. He is also the author of A Treatise of Christian Love.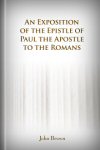 This massive volume contains John Brown's rigorous expository work on Romans. Brown works through this epistle verse by verse, providing scores of valuable insights into interpreting this powerful book.
John Brown (c. 1610–1679) graduated at the University of Edinburgh in 1630. He was a highly respected peer of Samuel Rutherford, mentioned frequently in Rutherford's letters. For many years, he was settled in his duties as a pastor and church leader, and didn't become involved in parliament and the Reformation of Scotlant until 1662. He was one of the first ministers arrested and excommunicated for opposing King Charles II's involvement in the affairs of the church.