Simple Church Bible Study Guides (6 vols.)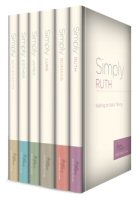 Overview
This collection of study guides, designed especially for house churches, encompasses six books of the Bible: Ecclesiastes, Esther, James, Luke, Romans, and Ruth. Simple Church has compiled these study guides for the purposes of simplifying life, reprioritizing life, and cultivating a deeper walk with God. Each guide provides a template to lead a group through Bible study, delving into Scripture's wisdom and encouraging group members to apply this wisdom to their own lives.
The Logos editions of the Simple Church Bible Study Guides are designed to encourage and stimulate your study and understanding of God's Word. Scripture passages link directly to English translations and original-language texts, and important theological concepts link to dictionaries, encyclopedias, and a wealth of other resources in your digital library. In addition, you can perform powerful searches by topic and find what other authors, scholars, and theologians have to say about these topics.
Key Features
Offers materials for leading house church groups through six biblical books
Includes a helpful "how to" guide for house church leaders
Provides complete lesson templates
Product Details
Title: Simple Church Bible Study Guides
Contributors: W. Milton Adams, Carolyn Byers, John Metrinko, Roseann Metrinko, Darren Yates, and Cynthia Stigora
Publisher: Simple Church Global Network
Volumes: 6
Pages: 380
Individual Titles

This study guide delves into Ecclesiastes to uncover messages of hope and discover the secret to finding meaning in a meaningless world.

Simply Esther: Faithfulness to God and Her People While Married to a Pagan King
Contributors: W. Milton Adams, Carolyn Byers, Darren Yates, and Cynthia Stigora
Series: Simple Church Bible Study Guides
Publisher: Simple Church Global Network
Publication Date: 2011
Pages: 29
This study guide follows the story of Esther—illustrating the importance of dependence on God, as well as the difficulties and rewards of waiting on his timing.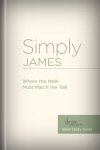 Simply James draws upon wisdom found in the book of James to offer helpful insights for the Christian walk. It discusses the importance of obedience, taming the tongue, combining faith with works, and much more.

This study guide takes participants through Luke's Gospel, demonstrating that God has a plan for each person's life and will help them find it if they are open to him. It discusses God's willingness to heal and forgive, to seek out the lost, and to draw all people closer to him.

This study guide addresses the powerful message reiterated throughout Romans that we are chosen and called by God, and saved and justified through Jesus Christ.

This study guide uses the book of Ruth to illustrate God's faithfulness, the benefits of sowing seeds of kindness and compassion, and the importance of family and community in the human experience.