Lutheran Comparative Religious Studies (3 vols.)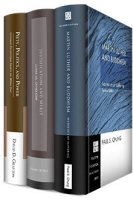 Lutheran Comparative Religious Studies (3 vols.)
•
Runs on Windows, Mac and mobile.
Overview
This collection offers up-to-date scholarship on current issues in comparative religious studies. With these volumes, you can enter into a dialogue between Martin Luther and Catholic theology, learn about the experiences of Lutheran missionaries serving in the Middle East, and compare Luther's and Mahayana Buddhism's aesthetics of suffering. Scholars of world religions and Lutheran theology, as well as those interested in joining these discussions will find this collection a valuable addition to their Logos library.
In the Logos editions, these volumes are enhanced by amazing functionality. Scripture citations link directly to English translations, and important terms link to dictionaries, encyclopedias, and a wealth of other resources in your digital library. Powerful searches help you find exactly what you're looking for. Tablet and mobile apps let you take the discussion with you. With Logos Bible Software, the most efficient and comprehensive research tools are in one place, so you get the most out of your study.
Key Features
Three comparative religious studies
Recent works introducing dialogues between Lutheran theology and Catholicism, Islam, and Buddhism
Practical applications to current issues
Individual Titles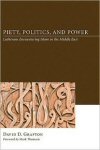 In Piety, Politics, and Power, David Grafton examines the origins of the American Lutheran missionary movement in the Middle East, with a focus on its encounter with Muslims and the varied Lutheran theological responses toward Islam. The narrative is placed within historical context to provide an overarching background of Middle Eastern history and Christian-Muslim relations. The survey covers Lutheran missionary communities in Persia, Iraq, Egypt, Lebanon, Jerusalem, and the West Bank; including those working for the American Board of Commissioners for Foreign Missionaries, the Anglican Church Missionary Society, the Lutheran Orient Mission, the Lutheran Church—Missouri Synod, and the Evangelical Lutheran Church in America.
[Piety, Politics, and Power] fills a large gap in the story of Protestant missions in the Middle East. How American Lutherans have attempted to engage Islam through dialogue since 1969 is the central concern of this detailed study. Grafton reflects carefully on the twentieth-century rise of American power within the Middle East, a geo-political factor that continues to impact every form of Christian ministry in the region.
—Stanley H. Skreslet, F. S. Royster Professor of Christian Missions, Union Theological Seminary and Presbyterian School of Christian Education, Richmond, Virginia
In Piety, Politics, and Power, David Grafton surveys Lutheran missions in the Middle East as they were 'forced to change and transform [themselves] again and again' in the context of turbulent histories. Its narrative stretches from Luther, who regarded Turks as God's 'punishment in a world gone awry,' to the recent efforts of American Lutherans, who have been trying to promote conversations with Muslims, Jews, and other Christians. This book is clear, wide-ranging, and important.
—Heather J. Sharkey, associate professor in the department of Near Eastern languages and civilizations, University of Pennsylvania
David D. Grafton is associate professor of Islamic studies and Christian-Muslim relations at the Lutheran Theological Seminary at Philadelphia, and has been active in Christian-Muslim dialogue within the US, England, and the Middle East. He is the author of The Christians of Lebanon (2003).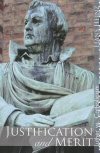 This text presents a dialogue between Luther and Catholic theology regarding the principles of justification and merit. Hans Heinz traces the origins and progression of Roman Catholic thought on merit up to the Reformation period, and investigates the development of Luther's teachings on justification. Heinz concludes this work with an interpretation of modern Catholic theology's doctrine of merit.
Hans Heinz, born in 1930 in Vienna, is a professor emeritus of systematic theology and church history, currently residing in Braunau, Austria. He has served as a pastor-evangelist and academic teacher for more than 40 years in his home country and in Germany, being one of the leading Seventh-day Adventist scholars in the fields of Reformation history and Luther studies.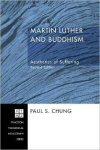 Martin Luther and Buddhism: Aesthetics of Suffering traces the historical and theological context of Luther's breakthrough in terms of articulating justification and justice in connection to the Word of God and divine suffering. Paul Chung critically and constructively engages in dialogue with Luther and with later interpreters of Luther such as Karl Barth and Jürgen Moltmann, placing the Reformer in dialogue not only with Asian spirituality and religions but also with emerging global theology of religions.
After reading I put this book down with great surprise and decided to encourage students and anyone interested in theology in Europe, America and Asia to urgently and repeatedly read it.
—Jürgen Moltmann, professor emeritus, University of Tubingen
Dr. Chung is engaged in a deeply theological reflection about Buddhism and Protestantism. His work is original and profound.
—John B. Cobb Jr., Ingraham Professor Emeritus, Claremont School of Theology
The book on Martin Luther and Buddhism by Paul Chung is a fascinating attempt to develop an emancipation theology of religions in the Asian context of poverty and suffering as well as of religious plurality.
—Ulrich Duchrow, professor of systematic theology, University of Heidelberg
Paul S. Chung's response to the challenge of religious pluralism is bold, timely, and provocative, as he engages Buddhism in Asia—with its notion of dukkha (suffering)—Luther's theology of the cross, and Karl Barth's accent on the universal reign of Jesus Christ.
—Winston D. Persaud, professor of systematic theology, Wartburg Theological Seminary
Bringing together Luther's theology with Buddhist understanding as embedded in Asian culture is a huge challenge. Dr. Chung takes on this challenge with a far-ranging breadth of knowledge and creative insight, especially for interfaith dialogue.
—Karen L. Bloomquist, director for theology and studies, Lutheran World Federation and adjunct professor of Theological Ethics, Wartburg Theological Seminary
Product Details
Title: Lutheran Comparative Religious Studies
Author: David D. Grafton, Hans Heinz, and Paul S. Chung
Publisher: Wipf & Stock
Volumes: 3
Pages: 1,256
More details about these resources