Book Cache: Monthly Subscription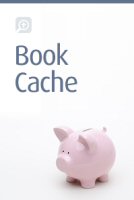 Book Cache: Monthly Subscription
Overview
A new payment method from Logos, Book Cache, allows you to make automatic payments and stockpile Logos credit so that when your favorite titles hit Pre-Pub or go on sale, you'll be ready.
Book Cache is for you if . . .
You're a ministry leader. If your church or board has budgeted a set amount of money each month to spend on books and reference material for you, you can set up a Book Cache subscription to make the best use of those funds. When you come across a large collection, just use your accumulated credit to buy it on the spot.
You're a bibliophile. If you already spend a lot of money on Logos.com, Book Cache can help you set and maintain a regular budget.
You've ever been on a payment plan. We want you to have the resources you need, so we offer payment plans to make big purchases more accessible. There's a small fee each month, though, due to payment maintenance. With Book Cache, you can pay for books ahead of time and avoid processing fees altogether.
Note: Logos credit purchased through the Book Cache program is nonrefundable when balance exceeds $4.99.
Key Features
Get Pre-Pub pricing with payment-plan convenience
Stockpile Logos credit to pay the down payment on a large order or base package going on payment plan
Stay on budget
Avoid administrative fees
Get the most from your book budget
Frequently Asked Questions
Does the credit I get through Logos Book Cache expire?
No. Logos.com credit purchased through the Book Cache never expires or loses its value.
When I start Logos Book Cache, do I need to designate the products I want to use my credit for (like with a layaway program)?
No. Logos Book Cache makes big-ticket Pre-Pub items more affordable. Start accumulating Logos credit so that when your favorite author's collection hits Pre-Pub, you'll be ready.
Can I get a refund on this credit?
Not unless your balance is less than $5.
Can I purchase Book Cache for someone else?
This feature is under development. We expect to offer a gifting solution very soon.
Where can I use this credit?
Use Logos Book Cache credit to buy any resource or collection available on Logos.com.
If I don't have enough credit to cover a purchase, can I use credit and charge the difference to my credit card?
Yes, you can split purchases across different payment methods.
How long does my Book Cache subscription last?
Until you'd like it to stop. You can change your subscription on your Logos.com profile.