Augustus Hopkins Strong Collection (15 vols.)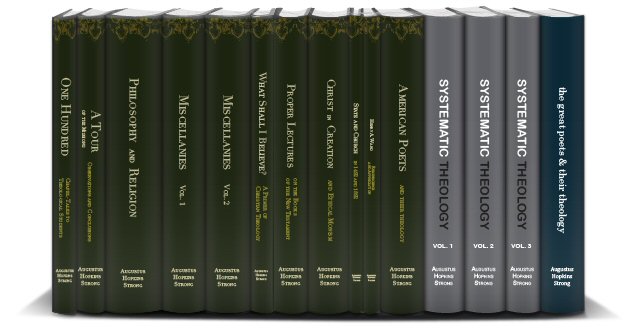 Augustus Hopkins Strong Collection (15 vols.)
•
Runs on Windows, Mac and mobile.
Overview
Augustus Hopkins Strong is one of the most notable Baptist theologians of the nineteenth and early twentieth centuries. His theology combined traditional Reformed emphases with Baptist convictions, nonetheless open to modern thought. Renowned for his work in Systematic Theology, Strong has influenced generations of believers with his focused historical criticism of the Scriptures. Now, in this 15-volume collection, you have access to this American theologian and professor's insights, observations, and wisdom.
With Logos Bible Software, Scripture passages appear on mouse-over, and all cross-references link to the other resources in your digital library, making this collection powerful and easy to access—a rich supplement to any study on Augustus Hopkins Strong. Perform comprehensive searches by topic or Scripture reference—finding, for instance, every mention of "missionary" or "creation."
Key Features
Insights, observations, and wisdom from Augustus Hopkins Strong
Strong's classic 3-volume Systematic Theology
Discussion of the work of nine poets
Exposition of the key points of Systematic Theology
Product Details
Title: Augustus Hopkins Strong Collection
Author: Augustus Hopkins Strong
Volumes: 15
Pages: 5,443
Individual Titles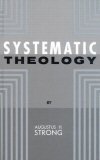 Systematic Theology (3 vols.)
Author: Augustus Hopkins Strong
Publisher: American Baptist Publication Society
Publication Date: 1907
Pages: 1,166
Augustus H. Strong was a reformed Baptist and president and professor of Biblical theology at the Rochester Theological Seminary. His 3-volume Systematic Theology is a classic work still widely used and cited.
". . . I give this new edition of my Theology to the public with the prayer that whatever of good seed is in it may bring forth fruit, and that whatever plant the Heavenly father has not planted may be rooted up."
An indispensable resource and reference book that thoroughly explores and elucidates on the entire field of theological knowledge.
A veritable encyclopedia of Christian information, this monumental work has been a required standard textbook in seminaries and colleges for many decades. Vast in scope but with meticulous attention to detail, Systematic Theology is unique in the field.
Beyond giving the reader sound, definitive theological foundations, Dr. Strong has permeated his work with truly inspiring evangelical fervor. This combination serves as a source of encouragement and spiritual guidance for all who seek the truth of theological knowledge.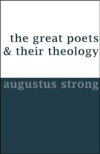 The Great Poets and Their Theology
Author: Augustus Hopkins Strong
Publisher: Griffith & Rowland
Publication Date: 1897
Pages: 531
Long before today's relevant religious commentators were discussing the theology found in secular movies like The Matrix, and U2's music, Augustus Strong was spending his summer vacations writing about the theological themes he found in Shakespeare, Wordsworth, Homer, Virgil, Dante, Milton, Goethe, Browning, and Tennyson.
Revealing Strong's deep knowledge and appreciation of the "literary immortals" of Western literature, The Great Poets and their Theology discusses the work of nine poets with an eye to the theology expressed in their poetry. Strong states, " . . . the great poets, taken together, give united and harmonious testimony to the fundamental conceptions of natural religion, if not to those of the specifically Christian scheme . . . the study of all these poets is of the greatest advantage to theologians and preachers, as well as to the general seeker after truth. With the hope that old truths may gain new interest and brightness from an unfamiliar setting, the author submits to the public the fruits of his vacation work for the past 13 years."
The Great Poets and Their Theology will appeal to anyone who loves literature and also provide rich material for sermon illustration, as the author plumbs the depths of the poets' souls and comes up with some real gems.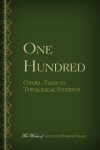 During Augustus Hopkins Strong's 40-year tenure at Rochester Theological Seminary, a daily noon prayer meeting occurred. These meetings, 15 to 20 minutes in length, invited students and faculty to share their thoughts, prayers, and devotions. In his last year as president of the institution, all of Strong's daily addresses were faithfully transcribed; now they're available, edited by Strong himself, along with talks from earlier years. Included are two autobiographical addresses.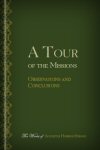 After completing his tenure at Rochester Theological Seminary, Augustus Hopkins Strong and his wife took a six-month tour to visit the missions where his former students served. This faithfully-written, week-by-week chronicle of the journey records his adventure and offers his observations and reflections on his time spent abroad.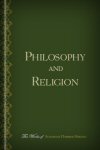 Augustus Hopkins Strong presents a series of essays that address the ideas of philosophy and religion. "It is a confession of faith—a long one indeed, yet none the less sincere," he writes in the preface. This work, his "uncompromising assertion of faith in the existence of God," seeks to present truth in a collection of previously unprinted essays.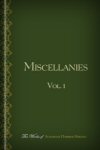 A collection of addresses, sermons, and essays from Augustus Hopkins Strong's 40-year tenure at Rochester Theological Seminary. Included is a sermon delivered at the 1905 Baptist World Convention, the 1902 commencement address at John B. Stetson University, and the dedication of Vassar College's chapel in 1904.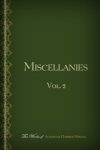 A collection of addresses, sermons, and essays from Augustus Hopkins Strong's 40-year tenure at Rochester Theological Seminary. Included are lectures delivered at the McCormick Theological Seminary in 1911, 13 years of Rochester Theological Seminary commencement addresses, and sermons preached in Baptist churches across the state of New York.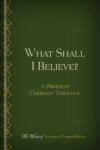 In this treatise on faith, Augustus Hopkins Strong expounds on salient points from his Systematic Theology, discussing in depth God as Spirit, Christ's role in creation, the ideas of holiness and sin, and more.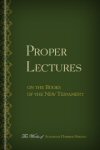 This volume contains a stenographic report of lectures delivered to a large Sunday school class, presenting an informal examination of history and exegesis geared to that audience. Augustus Hopkins Strong makes such topics as the life of Christ and the origin of the Gospels accessible in this series of talks.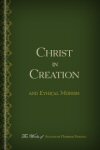 Augustus Hopkins Strong discusses Christ's role in creation and the effect of monism, a metaphysical point of view which argues that all existing things in the universe can be reduced to one substance, therefore making the fundamental character of the universe unity. He examines the possibilities of a monism that makes room for God, as well as its ethical and moral implications.
In State and Church in 1492 and in 1892, Augustus Hopkins Strong examines the relationships and progress of civil and religious liberty over a period of 400 years. He pays special attention to American Christianity and looks at its role and influence on the progression.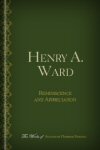 Augustus Hopkins Strong's personal recollections of Henry A. Ward. He examines the life and influence of this American naturalist and geologist, taking great pains to understand the life and work of this former Rochester professor.
In American Poets and Their Theology, Strong examines the lives and work of nine American poets. He provides close readings of their poems, analyzing them through an evangelical lens. Strong examines the work of William Cullen Bryant, Ralph Waldo Emerson, John Greenleaf Whittier, Edgar Allan Poe, Henry Wadsworth Longfellow, James Russell Lowell, Oliver Wendell Holmes, Sidney Lanier, and Walt Whitman.
About Augustus Hopkins Strong
Augustus Hopkins Strong (1836–1921), a Reformed Baptist, was president and professor of biblical theology at the Rochester Theological Seminary. His classic three-volume Systematic Theology is still widely used and cited.