T&T Clark Jesus Studies Collection (10 vols.)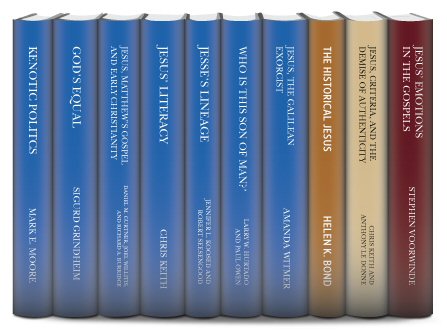 T&T Clark Jesus Studies Collection (10 vols.)
•
Runs on Windows, Mac and mobile.
Overview
For roughly 2,000 years the world has learned from the life and teachings of Jesus. The T&T Clark Jesus Studies Collection brings together a wide array of recent works exploring different aspects of Jesus' life, humanity, and character. Jesus' political and social message, his literacy and scope of knowledge, and his self-identification as the "son of man" are among the major issues scholars have been discussing for decades—and continue to discuss here. From the latest thoughts on the historical Jesus to a detailed discussion of each of the 60 recordings of Jesus' emotions, this collection provides one of the most comprehensive examinations of Jesus in modern scholarship.
With the Logos edition of the T&T Clark Jesus Studies Collection, these groundbreaking contributions to Jesus studies automatically integrate with your Logos library, allowing you to cross-reference them and study Jesus like never before. Read T&T Clark Jesus Studies Collection to access the difficulties of Jesus scholarship wherever you go.
About the Series
The Library of New Testament Studies is a premier book series that offers modern research for scholars, NT teachers, postgraduate students, and advanced undergraduates. The series was launched by Sheffield Academic Press in 1981 to complement its associated journal, the Journal for the Study of the New Testament. The series pursues all aspects of New Testament study, including innovative work from historical perspectives, studies using social-scientific and literary theory, and theological, cultural, and contextual approaches.
Key Features
Fresh perspectives on the historical Jesus
Analysis of the emotions expressed by Jesus
Multiple angles to explore the knowledge and humanity of Jesus
Contributions from some of the biggest names in Jesus studies
Contributors
David Catchpole
Peter Head
Anders Runesson
Product Details
Title: T&T Clark Jesus Studies Collection
Publisher: T&T Clark
Volumes: 10
Pages: 2,384
Individual Titles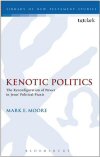 This book was written to reconcile Jesus' political nature with his disinclination to power. Broken into three parts answering three key questions—"Was Jesus Political?", "How was Jesus Political?", and "Why did Jesus not openly announce his political role?"—Moore concentrates on Mark 10:32–45 as a real articulation of Jesus' political praxis consistently supported through Jesus' ministry and teaching.

God's Equal: What Can We Know about Jesus' Self-Understanding?
Author: Sigurd Grindheim
Series: The Library of New Testament Studies
Publisher: T&T Clark
Publication Date: 2013
Pages: 288
Through analysis of the Gospel accounts regarding Jesus' claims to inaugurate the kingdom of God, his miracles, and the authority in which Jesus speaks throughout Scripture, Sigurd Grindheim builds a case for his argument that Jesus claim to be God's son must be understood in light of his implicit claims to be God's equal. Through a comprehensive examination of primary sources, Grindheim explains how Jesus' words go beyond the claims made on behalf of human and even angelic beings within Second Temple Judaism and present himself in a role reserved exclusively for YHWH in Jewish culture.
God's Equal is a welcome contribution to the field of NT studies in general and Historical Jesus/Christological studies in particular. Grindheim succeeded in challenging many things that I have always taken for granted.
—Rightly Dividing the Word of Truth

This book pays tribute to Graham Stanton's works by engaging the principle areas of his research and contributions: the Gospel of Matthew and early Christianity. Contributors to the volume each engage a research question which intersects the contribution of Stanton in his various spheres of scholarly influence and enquiry. Distinguished contributors include Richard Burride, David Catchpole, James D. G. Dunn,Craig A. Evans, Donald A. Hagner, Peter Head, Anders Runesson, and Christopher Tuckett.
Daniel M. Gurtner is an associate professor of New Testament at Bethel Seminary in Minnesota. Among his publications are The Torn Veil: Matthew's Exposition of the Death of Jesus and a commentary in the Evangelical Exegetical Commentary.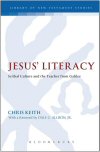 Jesus' Literacy: Scribal Culture and the Teacher from Galilee
Author: Chris Keith
Series: The Library of New Testament Studies
Publisher: T&T Clark
Publication Date: 2013
Pages: 240
Chris Keith critically engages the question "could Jesus read or write?" Building on the significant scholarly progression of the last 10 to 15 years, Keith argues that Jesus was able to simultaneously convince his contemporaries both that he was literate and that he was illiterate.
Keith makes two important contributions to the ongoing exploration of Jesus' life—he demonstrates the strengths of an emerging methodology in Gospel studies, what he identifies as the 'Jesus-memory approach,' as well as nuances the category of literacy to better reflect the historical situation in first century Galilee and Judea. His even-handed critique of the criteria of authenticity and his careful examination of the various levels of reading and writing abilities evidenced in the ancient sources further support his case. Jesus' Literacy: Scribal Culture and the Teacher from Galilee opens compelling vistas in the study of Jesus and the Gospels; his compelling arguments deserve careful attention.
—Lynn H. Cohick, associate professor of New Testament Biblical and theological studies at Wheaton College in Illinois
Indeed, all subsequent discussions will inevitably take their bearings from Jesus' Literacy. The work is comprehensive, well-informed, and well-argued, and time and time again it reveals that almost everybody who has addressed the pertinent issues has come to premature conclusions.
—Dale C. Allison Junior, Pittsburgh Theological Seminary
Chris Keith offers scholars the learned study of the literacy of Jesus that has been much needed. For too long scholars have made assumptions about the literacy or illiteracy of Jesus and his followers. Offering a critical analysis of all the relevant data, Keith's impressive book sheds a great deal of light on this important topic. I recommend it enthusiastically.
—Craig A. Evans, Payzant Distinguished Professor of New Testament at Acadia Divinity College in Canada.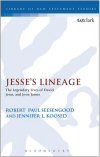 Jesse's Lineage: The Legendary Lives of David, Jesus, and Jesse James
Authors: Jennifer L. Koosed and Robert Seesengood
Series: The Library of New Testament Studies
Publisher: T&T Clark
Publication Date: 2013
Pages: 176
This text explores the interconnections between David, Jesus, and Jesse James. All three of these figures evoked complicated and conflicted reactions from their contemporaries—considered criminals by some, saviors by others. David lives the life of a bandit while on the run from Saul; Jesus dies the death of a bandit alongside other bandits; Jesse James is the legendary bandit of the American West and his death is discussed in relation to the betrayal of Jesus. Iron Age Judah, Roman Galilee, and reconstruction era Missouri alike invoke the context of colonial "territories" and areas of resistance. These contexts give birth to bandits, the heroes of the subaltern.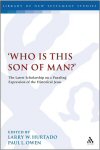 This text brings together modern scholarship on the meaning of the expression "son of man." The interpretation of the Greek phrase and its Aramaic origins dramatically changes its effect in Scripture. Is it a generic expression about human beings, or did it carry the weight of a Christological title like son of God, Christ, Messiah, and son of David? 'Who Is This Son of Man?' explores the possible meanings with experts in Aramiac, historical Jesus studies, the son of man debate, and related fields of research.
. . . the scope and focus of the book are such that it will be useful to advanced students and academics in their field. . . The book is recommended for the advanced readers who are interested in the 'son of man' expression and who wish to know more about the competing hypotheses put forth concerning the expression.
—Studies in Religion/Sciences Religieuses
From the myriad works on the son of man, this collection stands out as one of the most important. A must read for anyone engaged in research related to the historical Jesus, Christology, or early Christianity. Its editors are to be congratulated for such stimulating essays.
—Journal of Evangelical Theological Society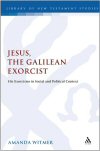 Jesus, the Galilean Exorcist: His Exorcisms in the Social and Political Context
Author: Amanda Witmer
Series: The Library of New Testament Studies
Publisher: T&T Clark
Publication Date: 2012
Pages: 264
Witmer draws on research from the areas of sociology, anthropology, archaeology, and biblical studies to illuminate the significance exorcism throughout Jesus' career and the broader social implications of spirit possession in those he treated and the exorcisms themselves.
Amanda Witmer is a part-time instructor with the University of Waterloo in Waterloo, Ontario.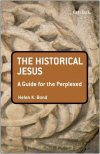 This text analyzes key themes in historical Jesus research, such as Jesus' Galilean origins, the scope of his ministry, and Jewish models of "holy men," particularly prophets. The text also examines Jesus' teaching and healing, his trial and crucifixion, his resurrection, and the links between the Jesus movement and the early church. The book explains and discusses the positions of a variety of key scholars such as E. P. Sanders, John Dominic Crossan, James D. G. Dunn, N. T. Wright, and R. E. Brown.
Written by an expert in the historical context of the emerging Christian movement, this is a thoughtful, lucid, and intelligent introduction to the historical Jesus, ideal for the new student and the general reader.
—Mark S. Goodacre, author of The Synoptic Problem: A Way Through the Maze
This is a gem! Bond manages to canvass an ocean of modern Jesus-scholarship in an impressively concise discussion, clearly and accessibly conveying the basics of each scholar and issue considered, and also crisply representing majority views of scholars on the key historical data and what we can make of them. It is, to my knowledge, the best general-reader-level introduction to the subject available.
—Larry W. Hurtado, co-editor of Jesus Among Friends and Enemies: A Historical and Literary Introduction to Jesus in the Gospels, The Dead Sea Scrolls in their Historical Context, and the author of Text-Critical Methodology and the Pre-Caesarean Text: Codex W in the Gospel of Mark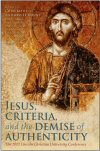 Criteria of authenticity has held a prominent place in scholarly research regarding the historical Jesus. Its roots go back to before the pioneering work of Albert Schweitzer and have become a unifying feature of the third quest for the historical Jesus. However, scholars from different methodological frameworks have expressed growing discontent with this approach to the historical Jesus. In this book the findings of this new debate have been compiled in a cohesive way aimed directly at making the coalface of historical Jesus research accessible to undergraduates and seminary students. The book's larger ramifications as a thorough end to the third quest will provide a pressure valve for thousands of scholars who view historical Jesus studies as outmoded and misguided. This book demands to be consulted by any scholar who discards, adopts, or adapts historical criteria.

Jesus' Emotions in the Gospels
Author: Stephen Voorwinde
Publisher: T&T Clark
Publication Date: 2011
Pages: 272
Attention is often paid to the events of Jesus' life, his teaching, and his ministry, but rarely is Jesus' emotional life considered. The emotional challenges posed throughout the New Testament gain new significance when understood side-by-side with the emotional character of Jesus. In this book, Voorwinde builds a careful picture of Jesus within the theological framework of each of the Gospels, considering the historical Jesus debate, the synoptic problem, and the individual literary characteristics of each evangelist.
In a trail blazing study of Jesus' emotions in the Gospels, Stephen Voorwinde shows that the Jesus of Scripture is not an iconic statue with a heart of stone inside. Instead, he presents to us the fully orbed humanity of a compassionate king, a suffering servant, a sympathetic prophet, and a loving Lord. Voorwinde's study reminds me of what the writer to the Hebrews said about Jesus, that 'he had to be made like his brothers and sisters in every way, in order that he might become a merciful and faithful high priest in service to God.' An informative read for anyone interested in the Gospels or Christology.
—Michael F. Bird, Bible College of Queensland, Australia
Recognizing the emotions of Jesus, Voorwinde concludes, has implications that are both theological (emphasizing Jesus' authentic humanity) and pastoral (emphasizing Jesus' sufferings and the cost of discipleship).
—The Bible Today
Stephen Voorwinde is a lecturer in New Testament at the Reformed Theological College in Geelong, Victoria, Australia.