The Monasticism of St. Basil the Great (2 vols.)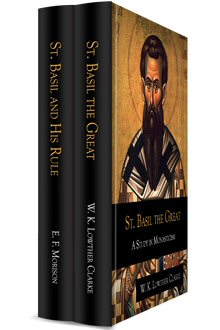 The Monasticism of St. Basil the Great (2 vols.)
•
Runs on Windows, Mac and mobile.
Overview
This collection provides you with everything you need to know to understand the monasticism of St. Basil the Great, specifically his great Rule, which has been influential for centuries. St. Basil was born in 316 and lived through the era of the Nicaean Council, the life of St. Athanasius of Alexandria, and the paganism of the Emperor Julian. Ordained a priest in 364, Basil spent many years in the deserts of Egypt, learning from the monks of both Syria and Egypt before composing his own monastic discipline. This collection is invaluable for anyone interested in the history of either monasticism or the life of St. Basil the Great.
With the Logos edition, all Scripture references are tagged and appear in your favorite translation on mouseover. Each volume is completely searchable, as well, so you can trace the connections between the monastic rules of St. Basil and those of other monastic fathers. You can also cross-reference texts at the touch of a button, and all your dictionaries and other reference tools are just a click away.
Key Features
Overview of the life and work of St. Basil
Detailed investigation of St. Basil's Rule for Christian monastics
Historical context and reception of Basil's monastic ideal, including the variations it spawned
Product Details
Title: The Monasticism of St. Basil the Great
Volumes: 2
Pages: 326
Individual Titles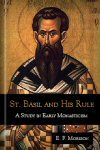 Besides providing an introductory and historical overview of the life and work of St. Basil the Great, this volume also covers in detail the various aspects of Basil's monastic rule, including asceticism, community life, the work and discipline of a monk, and the idea of charity.
E.F. Morison was sub-warden of S. Deiniol's Library and scholar of Lincoln College at Oxford.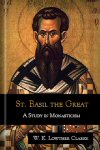 This volume discusses the role of asceticism in the early Church, the life of St. Basil, the precedent of Egyptian monasticism, the specific writings and rules of St. Basil for the monastic life, and the subsequent influence of Basil's work on future monastics in both the east and west.
William Kemp Lowther Clarke (1879–1968) was the canon residentiary of Chichester.
More details about these resources