Hymns, Liturgies, and Service Books of the Orthodox Church (9 vols.)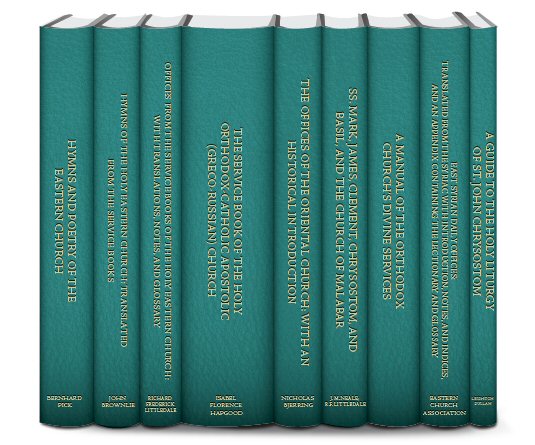 Hymns, Liturgies, and Service Books of the Orthodox Church (9 vols.)
•
Runs on Windows, Mac and mobile.
Overview
The Hymns, Liturgies, and Service Books of the Orthodox Church collection (9 vols.) offers any student of liturgy, hymnology, and worship an abundance of resources for studying the worship services of the Eastern Christian tradition. Beyond the basic elements of the services of the Eastern churches, this collection also provides extensive introductions, notes, commentary, glossaries, and indexes for the complete understanding of these ancient services today. A number of unique English translations of Orthodox Christian hymns are provided, as well.
With the Logos edition, all Scripture references are tagged and appear in your favorite translation on mouseover. The multiple works of this collection are completely searchable, so you can see the connections between various themes, Saints, and Scripture references across the Eastern liturgical services like never before. You can also cross-reference related services or texts at the touch of a button, and all your dictionaries and other reference tools are just a click away.
Key Features
Every major liturgical service of both the Orthodox and Oriental/Syriac/Assyrian churches
Detailed notes, glossaries, and appendixes across multiple volumes
A translated compilation of major hymns and prayers of the Eastern tradition, such as The Greater Doxology and The Bridegroom Cometh
A guidebook for participating in the Divine Liturgy of St. John Chrysostom
Product Details
Title: Hymns, Liturgies, and Service Books of the Orthodox Church (9 vols.)
Volumes: 9
Pages: 2,447
Christian Group: Orthodox
Resource Type: Liturgies
Topic: Eastern Orthodoxy