Bloomsbury Studies in Modern Orthodox Theology (3 vols.)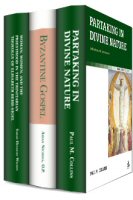 Bloomsbury Studies in Modern Orthodox Theology (3 vols.)
•
Runs on Windows, Mac and mobile.
Overview
The Bloomsbury Studies in Modern Orthodox Theology collection (3 vols.) offers theological insights into a variety of topics, such as the development of the doctrine theosis, the Christological focus of transformation, personhood and communion, and women and the priesthood. This collection surveys all the major studies of the thought and theology of Maximus, examines Elisabeth Behr-Sigel's writings, explores a relational understanding of divine nature, and suggests a relational paradigm for conceptualizing how theosis may be understood today.
With the Logos edition of Bloomsbury Studies in Modern Orthodox Theology (3 vols.), you get an abundance of applicable, insightful resources. You can easily research Orthodox theology and access an assortment of useful resources and perspectives from a variety of pastors and theologians.
Key Features
Discusses salvation in terms of recapitulation
Examines how divine nature is understood in relation to theosis
Analyzes Elisabeth Behr-Sigel's writings
Product Details
Title: Bloomsbury Studies in Modern Orthodox Theology
Publisher: T&T Clark
Volumes: 3
Pages: 760
Individual Titles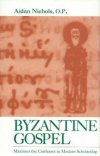 Byzantine Gospel: Maximus the Confessor in Modern Scholarship
Author: Aidan Nichols
Publisher: T&T Clark
Publication Date: 2011
Pages: 280
Byzantine Gospel is a general survey of all the major studies of the thought and theology of Maximus, increasingly regarded as representing the summit of the Greek patristic tradition.
Aidan Nichols entered the Dominican Order in 1970, and has since worked in Edinburgh, Oslo, Rome, and Cambridge, where he now lives. He is the author of The Art of God Incarnate and The Shape of Catholic Theology.

Partaking in Divine Nature is an investigation of how understandings of theosis in the Christian tradition have related to understandings of divine nature in terms of koinonia.
In this clearly written and informative book, Paul Collins dispels two myths that surround the notion of deification: that it is the property of Eastern Orthodox Christians and that it is inherently individualistic. Collins demonstrates definitively that the metaphor of deification has structured the Christian imagination of the entire Christian tradition, 'East' and 'West,' and that it is necessarily a communal and relational reality with cultural and political implications. He advances the discussion on deification in a way that will impact how churches understand and relate to each other and to the world.
—Aristotle Papanikolaou, professor, Fordham University, New York, NY
Paul Collins does a wonderful job of presenting a florilegia of authors and traditions towards elucidating a modern appropriation of a theology of theosis. He creatively builds upon a complementarity of approaches, of what it means to become holy and transfigured by divine grace, by drawing upon early church traditions, Eastern Orthodoxy and Western Christianity, and their rootedness in the Scriptures, with a view to showing how deification is at once personal, yet ecclesial and cosmic.
—Jaroslav Z. Skira, director, Eastern Christian Studies Program, Regis College, University of Toronto
Paul M. Collins is a priest in the Church of England, and reader in theology at the University of Chichester, UK.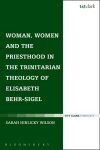 Woman, Women, and the Priesthood in the Trinitarian Theology of Elisabeth Behr-Sigel
Author: Sarah Hinlicky Wilson
Publisher: T&T Clark
Publication Date: 2013
Pages: 240
In this volume, Wilson analyzes all of Elisabeth Behr-Sigel's writings about women and the priesthood across the whole sweep of her career, demonstrating the development of her thought on women over the last 30 years of her life. She evaluates her relationship to feminism, Protestantism, and movements within Orthodoxy, finally drawing conclusions about this much-contested matter for the ongoing debate in both the East and the West.
Sarah Hinlicky Wilson is an assistant research professor at the Institute for Ecumenical Research in Strasbourg, France, an ordained pastor in the Evangelical Lutheran Church in America, and the editor of Lutheran Forum.
More details about these resources