Africa Bible Commentary Series (2 vols.)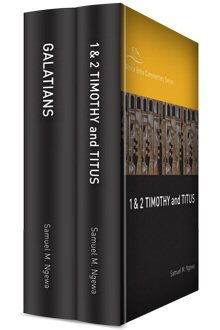 Overview
The Africa Bible Commentary Series provides deeper insights into each biblical book. This series places a premium on showing the relevance of biblical concepts for the life of the church. Case studies and African illustrations make this happen in ways that mere explanations can't. In addition, each commentary is divided into sermon units for easy use in developing a preaching series on the biblical books.
With the Logos edition, you get an abundance of applicable, insightful resources. When using the Passage Guide, your commentaries will appear in the search results. Searching for a verse, topic, or biblical person is a breeze, and you can highlight or annotate sections of any text that stand out to you for easy reference later.
Key Features
Easy-to-understand writing style
Content organized into sermon units for use in preaching
African case studies and illustrations for contextual application
Questions for discussion
Endnotes explaining the Greek and academic discussions
Individual Titles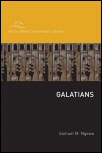 Galatians, the second volume in the Africa Bible Commentary series, is both a teaching resource for theological colleges and Bible schools all over the country and a scriptural resource for lay readers to preach and apply God's Word all over the world.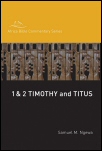 This commentary is divided into preaching units that contain detailed exposition of the passage as well as contemporary applications. The unit is not intended to be preached as a sermon, but provides material to be drawn on in sermon preparation. Each unit is followed by two or three questions that could be used for a small group or personal study. Academic issues relating to the Greek text and disputes about interpretation are dealt with in the extensive end notes. 1, 2 Timothy and Titus is thus suitable for use as a teaching resource for theological colleges and Bible schools while also being suited to readers who are looking for ways to preach and apply the Scriptures.
Product Details
Title: Africa Bible Commentary Series
Author: Samuel Ngewa
Publisher: Zondervan
Volumes: 2
Pages: 704
About Samuel Ngewa
Samuel Ngewa received his PhD at Westminster Theological Seminary and is currently a professor of New Testament studies at the Nairobi Evangelical Graduate School of Theology in Kenya. Formerly he was a faculty member at Scott Theological College.
More details about these resources