Neil T. Anderson Collection (11 vols.)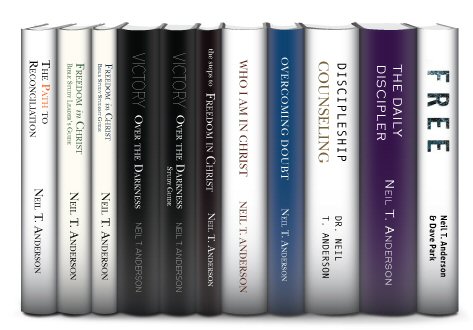 Overview
Filled with Neil T. Anderson's deep knowledge of God's Word and his compassion for people, these 11 volumes bring you biblically sound teaching and guidance for Christ-centered living. Following Jesus isn't always easy, but with the practical tools given in this collection, you can experience spiritual growth and freedom in Christ.
With Logos Bible Software, this collection is completely searchable, with Scripture passages appearing on mouseover and linking to your favorite Bible translation in your library. This makes these texts more powerful and easier to access than ever before. With the advanced search features of Logos Bible Software, you can perform powerful searches by topic or Scripture reference—finding, for example, every mention of "restoration" or "freedom."
Key Features
Includes personal testimonies
Offers tools for Christ-centered living
Provides practical application
Product Details
Title: Neil T. Anderson Collection
Author: Neil T. Anderson
Publisher: Gospel Light
Volumes: 11
Pages: 2,508
About Neil T. Anderson
Neil T. Anderson is the founder and president emeritus of Freedom in Christ Ministries, and is on the board of Freedom in Christ Ministries International. He has more than 35 years of pastoral and teaching experience and was formerly a chairman of the Practical Theology Department at Talbot School of Theology. Dr. Anderson has authored several bestselling books on Christ-centered living, including The Bondage Breaker.
More details about these resources
Show More