St. Louis de Montfort Collection (4 vols.)
Overview
St. Louis de Montfort was an influential Roman Catholic Mariologist in the seventeenth century, known for his devotion to Mary and his spreading of the holy rosary. His insight has inspired thousands—influencing even Pope John Paul II—and his devotions have been shared among Catholics for centuries. The St. Louis de Montfort Collection contains his three most famous works, True Devotion to the Blessed Virgin, The Secret of the Rosary, and The Secret of Mary, and contains a short biography produced by a religious order founded by St. Louis himself.
These volumes were almost completely lost to the Catholic Church. At the time of the French Revolution in 1793, most of the manuscripts of True Devotion were burned, lost, or buried. In 1842, it was finally rediscovered—by chance—in a library of St. Laurent-sur-Sèvre (where St. Louis passed away), having been shuffled in with miscellaneous books. The manuscript was taken to Rome, where it was recognized by its doctrine and style as the writing of St. Louis de Montfort. Its rediscovery preceded and contributed to the revival of Mariological devotions worldwide.
Having these volumes in Logos ensures that they won't be lost again. Access them from your mobile device or computer, and if they are accidentally deleted, you can simply download them again. References to Scripture appear on mouseover, and you can look up unfamiliar terms simply by mousing over them with your Information Panel open.
Key Features
Contains devotions over 300 years old
Explains pre-modern Catholic Mariology
Available on your mobile device, so these devotions will be available wherever you go
Individual Titles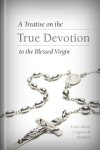 One of the most influential modern books on Roman Catholic Mariology, True Devotion to the Blessed Virgin expands and develops the "to Jesus Christ through Mary" approach to spirituality. St. Louis de Montfort explains the theological importance, the practices, and the content of devotion to the Blessed Lady—and the ways in which these practices bring us closer to her Son, Jesus.
Reading [True Devotion to the Blessed Virgin] has marked a decisive turning point in my life. . . . At that very moment this unique treatise came into my hands, one of those books which it is not enough 'to have read [once].' I reread it constantly and certain passages in succession. I soon realized that the book contained something fundamental over and above its baroque style. The result was that the devotion to the Mother of Christ of my childhood and my adolescence gave way to a new attitude, a devotion that welled up from the depths of my faith, as at the very heart of the Trinitarian and Christological reality.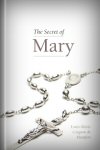 The Secret of Mary
Author: Louis-Marie Grignion de Montfort
Translator: A. P. J. Cruikshank
Publisher: Art and Book Company
Publication Date: 1909
Pages: 83
One of his most famous writings, The Secret of Mary is a work on devotion to Mary by St. Louis de Montfort, based on his sermons from his travels throughout France.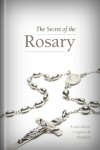 The Secret of the Rosary
Author: Louis-Marie Grignion de Montfort
Pages: 50
The Secret of the Rosary is St. Louis de Montfort's famous book about the power of the rosary. Broken up into sections (or "Roses"), each meditation is intended to be read with a devotion for each bead on the rosary. Every "Rose" provides a story or insight to the rosary or prayer in general, giving readers the tools they need to fight distractions and focus on mysteries of the rosary. There are sections for priests, laypeople, and the religious devout.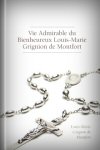 This concise French biography covers the life and events of St. Louis de Montfort, faithfully written by the members of a religious order St. Louis founded in 1705.
Product Details
Title: St. Louis de Montfort Collection
Authors: Louis-Marie Grignion de Montfort, Brothers of Christian Instruction of St. Gabriel
Volumes: 4
Pages: 642
About St. Louis de Montfort
Louis-Marie Grignion de Montfort (1673–1716) was a Catholic priest, missionary, and writer. He was ordained in 1700 at St. Sulpice in Paris. Wanting to become a missionary to Canada, he sought the approval of his bishop but was advised to remain in France. So he traveled throughout France, preaching against Jansenism and spreading devotion to Mary and her Son. He founded three religious orders, the Daughters of Wisdom, the Missionaries of the Company of Mary, and the Brothers of St. Gabriel. He died peacefully on April 28, 1716, in St. Laurent-sur-Sèvre. He was canonized as a Roman Catholic Saint in 1947, and is a candidate consideration to become a Doctor of the Church.
More details about these resources