Christian Social Thought Series (14 vols.)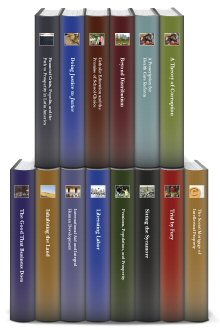 Overview
Is universal healthcare a practice that should be lauded by Christians, or rejected? Should a Christian-influenced government welcome immigrants with open arms, or provide a lengthy, difficult process for immigration, work application, and citizenship? These are among the many questions explored by the monographs in this series. Professors and economic program directors worldwide contribute to the discussion of economic, political, and social morality in America and third-world nations, providing dialogue that has decades of research and empirical evidence for support.
This series brings Christian moral reflection to bear on contemporary issues in social and economic life. Its volumes approach each subject by engaging seriously both the insights of the social sciences and the truths about persons and society available in the natural law and Christian theology.
The Logos edition links the citations of these monographs to their sources. Scripture references and footnotes appear on mouseover, and when you want to cite these works in your writing, Logos automatically provides the citation in your chosen style, making research and composition that much easier.
Key Features
Exploration of contemporary moral issues in economics
Key analysis from today's economic movers and shakers
Discussion of immigration, tort law, education, business practice, and more
Product Details
Title: Christian Social Thought Series
Series: Christian Social Thought
Publisher: Acton Institute
Volumes: 14
Pages: 1,008
Individual Titles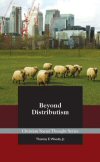 Nostalgia is a useful and dangerous thing. At its best, it connects us to the past, providing a sense of community over time and guarding against what C. S. Lewis called "chronological snobbery." Less helpfully, it can lead to mythologizing the past and blind us to the advantages of the present.
Troubled by rampant injustice and inequality, many conscientious Christians advocate radical economic reforms. Distributism, a program that traces its popularity to Catholic writers Hilaire Belloc and G. K. Chesterton, promotes the widespread ownership of property by tempering the market with guilds or similar associations. By its nature, distributism must invoke the power of the state, a dangerous move that ultimately undermines its own objectives. Economic freedom in a market system, Thomas Woods advises, is a context more conducive to justice and human flourishing.
The ongoing appeal to Catholics of the economic arrangements called distributism and corporatism manifests in some cases the harmful form of nostalgia. In response, Thomas Woods pares away the inaccuracies of economic history that have accumulated over the last hundred years. Never does he call into question the good will of those who advocate older or more ideal forms of economic organization. Instead, he argues that the kinds of economic reform explicitly or implicitly promoted by the various defenders of distributism are imprudent. They would not further the ends that all devotees of Catholic social teaching share: wide ownership of property, service of the common good with particular attention to the poor, and a right ordering of the use of material goods.
Thomas E. Woods, Jr. is a senior fellow at the Ludwig von Mises Institute. He holds a BA in history from Harvard, and his MA and PhD in history from Columbia University. His eight books include Sacred Then and Sacred Now: The Return of the Old Latin Mass, 33 Questions About American History You're Not Supposed to Ask, How the Catholic Church Built Western Civilization, The Church Confronts Modernity, and the New York Times bestseller The Politically Incorrect Guide to American History.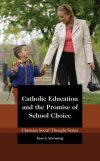 America has a hybrid system of private schools increasingly off-limits to the working and even middle classes and state schools plagued by inefficiencies, inequities, and in some cases, abject failure. By no means does this generalization denigrate the good work that thousands of educators in both private and public systems do every day. Some religious schools strive ardently to keep open the prospect of a first-rate education for students of poor parents and challenging backgrounds. Some public schools provide outstanding academic and extracurricular opportunities for their students. Yet, too many students are, despite political rhetoric and flawed legislation, "left behind."
American education is in crisis. Many public schools fail to provide the training necessary to succeed in a modern, global economy. Meanwhile, Catholic schools, traditionally the bastions of excellent academic and moral formation, suffer from funding shortages and lack of mission clarity. While these problems have many dimensions and require reform on many fronts, historian and education policy analyst Kevin Schmiesing identifies the overarching challenge as reinvigorating parental initiative and responsibility in schooling.
Kevin E. Schmiesing (PhD, University of Pennsylvania) is a research fellow at the Acton Institute for the Study of Religion and Liberty in Grand Rapids, Michigan, where he serves as editor of the Christian Social Thought Series and as book review editor for the Journal of Markets & Morality. Author of Within the Market Strife, a history of Catholic economic thought, he has published numerous scholarly articles and popular commentaries in the fields of religious history, education policy, economic history, and Catholic social thought. Instructor of church history for the Archdiocese of Cincinnati and executive director of CatholicHistory.net, he produces a regular segment, "This Week in Catholic History," for EWTN global satellite radio's SonRise Morning Show with Brian Patrick. He is also currently editor-in-chief of the Catholic Social Science Review.
Justice, both as a universal concept and as a real state of affairs in the world, is central to Christian theology and Christian ethics. We shall employ the framework of the Catholic tradition primarily in this examination. This emphasis is not to suggest that other traditions—Christian or otherwise—are irrelevant to the analysis of justice. Rather, our aim is simply to recognize the contributions of the oldest philosophical legacy on the subject of justice that, although obscured by contemporary justice theories, still stand securely by their logical scaffolding. In Catholic teaching specifically, the classic definition of justice advanced by Thomas Aquinas is to render to another his due. This definition serves as the foundation in Christian social thought upon which the notions of rights (as entitlements), of right conduct, and of rightness of a situation can be understood. In other words, a person's due is what he is entitled to. Those actions that are directed toward securing for a person his due constitute right conduct. And the end-state in which the person has been served his due through the right conduct of others that made this possible, is a right situation and, thereby, a just state of affairs.
This monograph attempts to unravel the distinct applications of social justice, economic justice, and distributive justice in modern Christian social thought. The purpose is to set up a framework for justice that properly distinguishes each type, and also clarifies the relationships between instances of these types.
Stephen J. Grabill (PhD, Calvin Theological Seminary) is the director of programs and international at the Acton Institute. He is also a senior research scholar in theology, and an adjunct professor of theological ethics at Grand Rapids Theological Seminary. He is the general editor of the NIV Stewardship Study Bible, author/editor of eight books, editor emeritus of the Journal of Markets & Morality, general editor of Abraham Kuyper's three-volume Common Grace translation, and the publisher of Christian's Library Press, the Acton Institute's new evangelical publishing imprint. He is also the responsible for providing strategic direction and oversight to Acton's new evangelical audience extension efforts through network building, curriculum creation, and intellectual outreach.
Kevin E. Schmiesing (PhD, University of Pennsylvania) is a research fellow at the Acton Institute. Author of two books and numerous articles in the fields of Catholic social thought and economic and religious history, he serves as the executive editor of the Catholic Social Science Review and book reviews editor of the Journal of Markets & Morality.
Gloria L. Zúñiga (PhD, University of Buffalo) is a research fellow in philosophy. She is an analytic philosopher who enjoys twentieth-century Polish phenomenology and personalism. Her areas of specialization are applied ontology, moral philosophy, value theory, and the philosophy of economics. She received her PhD in philosophy at the University at Buffalo. Her dissertation is titled A General Theory of Value: Axiology in the Central European Philosophical Tradition. Dr. Zúñiga studied economics at California State University at Hayward, where she specialized in Austrian School economics, and law and economics.
Latin American economies enjoyed substantial growth in the early years of the twenty-first century, but the financial crisis beginning in 2008 called into question the sustainability of that progress. What are the keys to lasting prosperity in Central and South America?
During his visit to Brazil in 2007, Pope Benedict XVI called Latin America the "continent of hope." Similarly, economists, sociologists, and others have frequently noted the entrepreneurial flair of the people of Latin America, pointing to their innovative ways of meeting their needs and those of others in the face of obstacles and hardship.
These descriptions are ambivalent. They envision a bright future but also imply that much potential has thus far been unrealized. Many nations of Central and South America have enjoyed occasional periods of growth and prosperity, yet sustained economic progress adequate to solve the problem of poverty in the region has been elusive.
Carroll Ríos de Rodríguez teaches public choice theory and development economics at Francisco Marroquín University in Guatemala, where, as of July 2010, she also serves as president of the board of trustees. She serves on the boards of directors of the Economics and Social Research Center (CEES) and of the Family, Development and Population Association (FADEP), and is a member of the Mont Pelerin Society. Rodríguez writes a weekly column for the Guatemalan daily Siglo Veintiuno, and her articles have been published by Friedrich Naumann Foundation's Perfiles Liberales, Cato Institute's Regulation magazine, and The Wall Street Journal, among others. She obtained a BA from Dartmouth College and an MA in Latin American Studies from Georgetown University.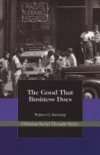 There are perhaps more Christians in the field of business than in any other area of endeavor. That this is the case has nothing to do with a special compatibility between Christianity and business, of course; it is simply due to the fact that the broad category of business encompasses so many of the remunerative activities of contemporary life. Business is everywhere. It is only natural that Christians will be active participants.
While the disciplines of economics and law teach us much about the character of contemporary business, their descriptions are limited. Drawing on the natural-law tradition's concept of goods, this monograph offers a fuller treatment of the role of business in society and of its moral obligations. It upholds the importance of business's fulfillment of private goods, and also outlines the ways in which it contributes to the common good.
Yet, as Robert Kennedy notes in this volume, Christian social thought has paid less attention to business than the prevalence of the latter would merit. Christian social thinkers have been especially negligent with respect to articulating the ways in which enterprise contributes to common and private goods: "the good that business does." Professor Kennedy, with experience in the business world and expertise in theology and management, begins to redress this deficiency in this monograph.
Robert G. Kennedy is a full professor and chair of the Department of Catholic Studies at the University of St. Thomas and co-director of the University's Terrence J. Murphy Institute for Catholic Thought, Law, and Public Policy. He also holds a joint appointment in the College of Business, where he served as chair of the faculty in 2004–05. He received his PhD in medieval studies with a concentration in philosophy and theology from the University of Notre Dame, and also holds MAs in biblical criticism and in business administration. He is the author of some two hundred essays, book reviews, and articles on a variety of topics, including corporate social responsibility, professionalism, spirituality in the workplace, wealth creation, ethical investment, and other issues related to culture and public life.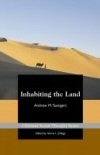 The Scriptures teach us that people have always been fearful of immigrants. Pharaoh, confronting a fast-growing population of Israelites, enslaved them and instituted the first documented population-control policies. Once settled in their own country, the Israelites themselves forgot the honor due to foreigners, even though each of the patriarchs had been a sojourner in a country not his own. Consequently, the Torah reminds the Israelites that they should treat sojourners as well as they treat their own people.
Immigration is always a controversial subject. Catholic social teaching maintains that there is a right to migrate. But what does this mean, especially in societies saturated in "rights-talk?" This monograph explains the nature, origins and limits of the right to migrate, and illustrates some of its policy-implications.
Andrew Yuengert is a Professor of Economics at Seaver College, Pepperdine University. Professor Yuengert holds a BA in Economics from the University of Virginia and a PhD in economics from Yale University. He has taught economics at Pepperdine for 15 years. Before coming to Pepperdine, he taught at Bates College in Maine, and was a research economist at the Federal Reserve Bank of New York.
Professor Yuengert has made research contributions in several fields: economic philosophy, Catholic social teaching, the empirical study of religion, labor economics, and finance. He is a former president of the Association of Christian Economists, and currently serves as editor of its journal, Faith & Economics.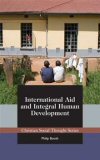 A distinctive mark of Christianity from its beginning has been solicitude for the poor. The source of this concern is no mystery: Jesus' own ministry was characterized by compassion toward the marginalized and insistence on the dignity of all people.
Conventionally, church leaders have often recommended government-to-government aid transfers as a major strategy to promote development in poor nations. Philip Booth, relying on the principles of Catholic social teaching and the evidence of development economics, argues that this strategy has been in large measure a failure.
With the rise of the contemporary international system of nation-states and the advent of extraordinary economic progress within many of those nations, the Roman Catholic Church recognized a new dimension to its traditional concern for the poor. Perceiving a disturbing imbalance in levels of development among nations, Catholic pastors urged those in richer nations to remember their brothers and sisters abroad.
Philip Booth is editorial and programme director at the Institute of Economic Affairs in London. He also serves as professor of insurance and risk management at Cass Business School, City University and is a fellow of Blackfriars Hall, University of Oxford. Booth is a fellow of the Institute of Actuaries and a fellow of the Royal Statistical Society. He has previously worked in the investment department at insurance company Axa and as a consultant to the Bank of England. He has also worked on a number of projects developing insurance and finance education in Central and Eastern Europe. He has edited and co-authored books, which include Christian Perspectives on the Financial Crash, Catholic Social Teaching and the Market Economy, The Road to Economic Freedom (a compilation of the works of a number of Nobel Prize winners in economics) and Investment Mathematics.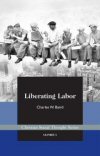 Do labor unions offer the best protection for the worker? Liberating Labor questions the assumption that Christian social teaching unequivocally endorses all forms of trade unionism. If we consider the church's defense of freedom of association, for example, compulsory union membership is clearly at odds with Christian teaching.
This essay focuses on Catholic social teaching, since it provides the only systematic treatment of labor unions within Christian social thought. In the case of labor unions, Catholic social teaching advocates the role of labor unions in bringing about the common good in the relations between workers and employers insofar as freedom of association is at work in these relations. This essay shows that freedom of association is a principle that may be distilled from papal teaching on the subject of labor unions and, as such, the principle of freedom of association is the basis for the legitimacy of labor unions defended in the encyclicals.
Charles W. Baird received his PhD from the University of California, Berkeley in 1968. He then spent five years on the faculty at UCLA where, he says, he actually learned economics, mainly from Armen Alchian. He often asserts that he has the best of both worlds: a Berkeley degree and a UCLA education.
He was professor of economics at California State University, East Bay (CSUEB) from 1973 to his retirement in July 2007. He was associate dean for academic affairs in the College of Business and Economics from 2005 to 2007. He has been a visiting professor at Stanford University, the University of the Witwatersrand in Johannesburg, South Africa, and the Universidad Francisco Marroquin, Guatemala.
Dr. Baird is a member, and a past vice president and member of the board of directors, of the Mont Pelerin Society—the international free-market organization founded by F. A. Hayek and Milton Friedman (and others) in 1947. He was director of the Smith Center for Private Enterprise Studies at CSUEB from its founding in 1991 to his retirement in 2007.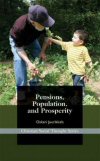 In both developed and developing nations, old age security is a concern of the utmost importance. Wealthy nations face ailing government pension systems, while less developed nations struggle to construct viable mechanisms for assisting the needy elderly. In this unique and provocative monograph, Oskari Juurikkala, fully cognizant of these differences and drawing on the wisdom of the Christian social tradition, argues that the solution for both groups of nations lies in the same direction—away from reliance on the state and toward strong familial and other private networks.
It is a universal fact of human experience that the interaction between generations is at once a source of material and spiritual support, social development, and tension (if not conflict). It follows that it is a perennial challenge to minimize the negative potential and maximize the positive potential of this interaction.
Concern over the relationship between young and old spikes from time to time according to the rise and fall of sundry political or cultural crises. That concern is sometimes based on real, significant problems, and sometimes it is based merely on the perception that one or the other side of a generational battle has lost touch or has failed to assimilate the knowledge or habits necessary for the maintenance of advanced civilization.
Oskari Juurikkala is a researcher at the Institute of International Economic Law, University of Helsinki.
A graduate in both law (London School of Economics) and economics (Helsinki School of Economics), Juurikkala has published on a range of topics including financial regulation, venture capital, law and social norms, philosophy of economics, and legal philosophy.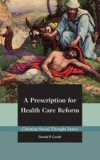 Access to health care is a basic requirement of a just social order. Physician Donald Condit, drawing on an impressive array of empirical research, skillfully applies the principles of Catholic social teaching to this vital area of concern. Neither current reliance on employer-provided insurance nor the increased socialization of medicine will lead to progress, Condit argues. Instead, he identifies the pitfalls of third-party payer systems and points the way to reform that preserves individual dignity, protects the vulnerable, and promotes the common good.
Donald Condit, a practicing physician, brings together careful reflection on Catholic social teaching, a mass of empirical data, and his firsthand experience of medicine in this outstanding treatment of health care from a Christian perspective. Although this monograph focuses on the situation in the United States, parts of the analysis will be relevant to other national contexts. Many of the questions are universal: Which principles of social doctrine are pertinent to health care? How can health care be made accessible to all without ceding control to central authorities? How can the rapidly rising costs of care be curbed? Which kind of medical system will most consistently reflect the central directive of the Church's social teaching: honor the human dignity of every person?
Donald P. Condit is an orthopedic surgeon specializing in hand surgery in Grand Rapids, Michigan. After graduating with a BS in preprofessional studies at the University of Notre Dame, he earned a doctor of medicine degree from the University of Michigan Medical School. He also holds a MBA from the Seidman School of Business at Grand Valley State University, where he focused on economics and the ethical allocation of scarce health care resources. He is a clinical associate professor of surgery at Michigan State University.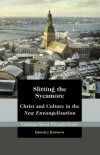 The effectiveness of Christian participation in political, economic, and social life depends upon understanding the proper relationship between the Church and the world, Christ and culture. In this monograph, Eduardo Echeverria illuminates the recent history of thought on this subject, and articulates a way of thinking about the relationship that can appeal broadly to serious Christians in today's world.
In this monograph, Eduardo Echeverria illuminates the recent history of thought on this subject, and articulates a way of thinking about the relationship that can appeal broadly to serious Christians in today's world. Using H. Richard Niebuhr's schema as a starting point rather than as the definitive statement on the matter, the author adapts the categories, suggests their strengths and weaknesses, and evaluates them in light of the vision of Pope John Paul II's "new evangelization." Christian engagement of contemporary culture—"slitting the sycamore"—is an essential task if that culture is to be a source of vitality and sustenance. Echeverria points the way.
Eduardo J. Echeverria is professor of philosophy at Sacred Heart Major Seminary, Detroit, Michigan. He has advanced degrees in philosophy and theology and received his PhD in philosophy from the Free University of Amsterdam in 1981. He has published articles in professional journals such as the Thomist, Logos, Philosophia Reformata, the Journal of Markets & Morality, and Revista Portuguesa de Filosofia.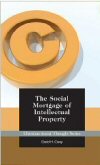 The AIDs crisis in Africa has given the once-esoteric question of intellectual property rights critical and immediate significance. The issue of pharmaceutical patents is but one dimension of a broad and complicated area at the intersection of law, economics, and ethics. In this monograph, philosopher David Carey supplies an overview of the philosophical and legal foundation of intellectual property rights and argues that a Christian view of those rights is at once appreciative and critical.
What is the place of intellectual property rights in Christian social thought? The Social Mortgage of Intellectual Property aims to lay out a coherent account of intellectual property, with philosophical reflection serving as the mortar by which a rich array of principles can be set into a unified framework, both comprehensive and comprehensible.
David H. Carey is professor of philosophy at Whitman College in Walla Walla, Washington, where he teaches medieval Latin philosophy, ancient Greek philosophy, and ethics. After graduation from St. John's College, Annapolis, Maryland, he earned an STB and an MA in theology from the Gregorian University in Rome. He completed his PhD in philosophy at the University of Pittsburgh under the direction of a dissertation committee drawn from the Department of the History and Philosophy of Science and the School of Law, as well as from the Department of Philosophy.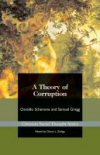 There is perhaps no greater problem that handicaps the flourishing of developing nations than that of corruption. Though corruption is associated with the original sin that marks the heart of every person, corruption is also a social scourge that debilitates the daily economic and legal transactions upon which all of us ultimately depend for our material survival. For many people, corruption is invisible, as it is often limited to specific sectors of the economy. For others, it is an omnipresent feature of their existence. In all cases, however, corruption is ultimately derived from the personal choices of individuals to violate the law that, as Saint Paul reminds us, is written on our hearts.
We must recognize that all societies, no matter how sound their moral and institutional cultures, are in some way marked by corrupt activities. The question is, what does the term corruption mean? By corruption, we do not necessarily mean crime per se. Tax evasion, for example, is a crime, but it is not corruption. However, bribing a tax-auditor is corruption because there is a voluntary transaction between the evader and the auditor with the intention of defrauding a third party (the government). Failure to stop at a red traffic light or to comply with the speed limit is a crime, but it is not corruption. Bribing a policeman to avoid the ticket is corruption.
Tragically, corruption is pervasive in developing nations. It is found often on the part of public officials who delay the issuance or processing of public documents unless a monetary inducement is offered. It is found in the typical mismanagement and appropriation of national budgets toward the personal gain of political leaders. And it is found in ordinary individual transactions in the form of fraud, price gouging, and organized crime.
Osvaldo Schenone is a native of Argentina with a PhD in economics from the University of Chicago. He is a member of the National Academy of Economic Science of Argentina and of the Panel of Fiscal Experts of the International Monetary Fund. He has also served as a professor of economics at the University of San Andres, Argentina, and at the Center for Macro-economic Studies in Argentina. He has been visiting professor of economics at the Catholic University of Chile, the University of California at Los Angeles, and as a lecturer at the Economic Development Institute of the World Bank. He has authored papers published in The American Economic Review, Public Finance|Finances Publiques, The American Economist, and in other scientific journals of Europe, United States, and Latin America.
Samuel Gregg is director of research at the Acton Institute. He has written and spoken extensively on questions of political economy, economic history, ethics in finance, and natural law theory. He has an MA in political philosophy from the University of Melbourne, and a PhD in moral philosophy and political economy from the University of Oxford, where he worked under the supervision of professor John Finnis.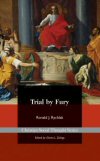 American tort law has become the subject of public scrutiny in recent decades. The criticism cast against it is that its current state bears economic incentives for abuse. But the tort law system engenders an even greater evil: the perversion of the human person.
Acts of injustice tolerated by a permissive tort system have facilitated the near obliteration of forgiveness and reconciliation, of kindness and goodwill, and they have thus cleaved a chasm in human fellowship. The tort system has thus forsaken its proper role as arbiter of justice in service of the common good. Instead, it is distorting responsibility into blame, and human dignity into parasitic opportunism. This monograph not only points to the gravity of this moral effect of tort law on the human person, but it attempts to lay the ground for restoring the common good in tort litigation.
Ronald J. Rychlak is Mississippi Defense Lawyers Association Professor of Law at the University of Mississippi, School of Law, where he has been on the faculty since 1987. He also serves as the university's Faculty Athletic Representative. He is a graduate of Wabash College and of Vanderbilt University. Prior to joining the faculty, Ron practiced law with Jenner & Block in Chicago, and he served as a clerk to Honorable Harry W. Wellford of the U.S. Sixth Circuit Court of Appeals.
Ron is an advisor to the Holy See's delegation to the United Nations and a member of the Mississippi Advisory Committee to the U.S. Civil Rights Commission. He is on the committee appointed by the Mississippi Supreme Court to revise the state's criminal code, and he serves on the editorial board of The Gaming Law Review. He is also on the Board of Advisors for the Catholic League for Religious and Civil Rights, the Board of Governors for Ave Maria School of Law, and the Advisory Board of the International Solidarity and Human Rights Institute.