T&T Clark Anglican Studies Collection (12 vols.)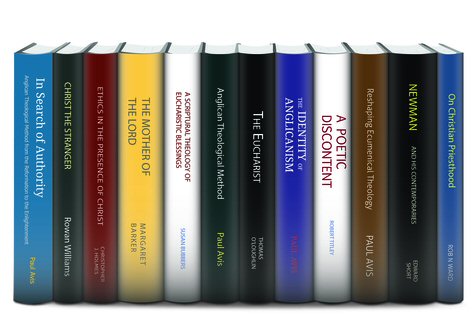 T&T Clark Anglican Studies Collection (12 vols.)
•
Runs on Windows, Mac and mobile.
Overview
What informs the Anglican identity? If you asked 12 different Anglicans you would probably get as many different answers. Answers might include an emphasis on visible ecclesiology, the centrality of the Eucharist, a higher view of Mary, or the value of poetry for worship and devotion. Moreover, those answers might come from sources outside of the Anglican tradition. Drawing on sources both Anglican and non-Anglican, the T&T Clark Anglican Studies Collection includes books that touch on all of these subjects and more.
Paul Avis discusses Anglican ecclesiology in The Identity of Anglicanism, the relationship between denominational bodies in Reshaping Ecumenical Theology, and the place of authority in Anglican theology in In Search of Authority: Anglican Theological Method from the Reformation to the Enlightenment. Mark Chapman presents an overview of Anglican beliefs in various contexts in Anglican Theology. In A Poetic Discontent, Robert Titley looks at the Anglican scholar Austin Farrer's interpretation of the Gospel of Mark as poetry. Anglican priest Robin Ward looks at the role of the priesthood and its relationship to the laity in On Christian Priesthood. Other titles discuss the Eucharist, Mary, the Anglican convert to Rome John Henry Newman, and a new approach to ethics.
The Logos edition of these titles are completely indexed and cross-referenced. Get near-instant search results with a click. Pull up other Anglican resources in your library for side-by-side reference. Scripture references link to you preferred Bible translation and the dictionary lookup tool allows you to get instant definitions for difficult words.
Key Features
12 titles touching on topics central to Anglican identity
Topics approached from many different disciplines, including theology, biblical studies, and history
Extensive indexes
Introductions by the authors
Bibliographies for further research
Individual Titles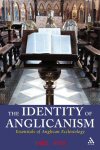 Anglicanism can be wonderful, mystifying, and infuriating. For some, it is an expression of the Church catholic, going back to the early Church and the apostles. For others it is a pragmatic compromise dating from Henry VIII's dynastic ambitions. Some see Anglicanism today as self-destructing, torn apart by internal pressures.
Paul Avis expounds an Anglicanism that is both catholic and reformed and open to fresh insight. On this interpretation, what is distinctive about Anglicanism is its understanding of the Church and of authority. These issues are addressed in relation to the origins of Anglican ecclesiology, the diversity and coherence of the worldwide Anglican Communion, its understanding of baptism and the Eucharist, the question of women priests and bishops, its ecumenical engagement and the internal conflicts of the early twenty-first century. This is an authoritative and passionate vindication of classical Anglicanism, evolving to respond to contemporary challenges.
Dr. Avis is well-qualified to produce such a study, for he is widely read in Anglican history and in classical Anglican divinity . . . this work deserves to be read trough from start to finish . . . Each chapter can also stand on its own and it is available to the reader for future reference. This is, in fact, an excellent resource book, in which may be found the principal texts that, in various ways, inform and govern the Anglican churches.
—Alec Graham, Sometime Bishop of Newcastle
"One comes away from this closely argued and very knowledgeable book with a sense that Anglicanism may hold a position that does take much of what is best from both the Reformed and the Roman Catholic camps...Dr. Avis does a splendid job of giving his description of the identity of Anglicanism.
—Glen Ebisch, Catholic Library World
He has done a fine job, producing a cogent book with invisible seams...written with Avis' customary lucidity and sharpness.
—Wesley Carr, Theology
Paul Avis has served as the General Secretary of the Church of England's Council for Christian Unity and has been involved in numerous theological dialogues and conversations, both in the UK and internationally. He is now Theological Consultant to the Anglican Communion Office, London, supporting various international commissions. He is also convening editor of the journal Ecclesiology.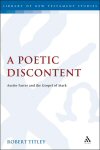 Austin Farrer has often been described as the one genius that the Church of England produced in the twentieth century. He wrote and spoke widely as a philosophical theologian, a biblical scholar and as a preacher. Farrer's philosophical work is read widely and some of his sermons are still in print, forty years after his death. His biblical writings, however, have been largely ignored, even at the time they were written. Robert Titley asks whether, in respect of his work on the Gospel of Mark, this neglect is justified. Titley's approach is from three angles, looking at Farrer on Mark as literature, as history, and as scripture. Farrer's reflections are far from simple, and they show that these apparently simple categories, 'Literature', 'History' and 'Scripture', are themselves in need of refinement if they are not to mislead.
Titley examines two major texts of Farrer's: his 1948 Bampton Lectures, published as The Glass of Vision, and his A Study in St Mark (1951). Other works, notably his second look at Gospel interpretation, St Matthew and St Mark (1954), and several lectures, articles and sermons, are also significant. Farrer's essential observation about Mark (and other biblical writings) is that they are the products of creative, 'poetic' minds. Titley argues that, while Farrer makes an error in treating Mark as poetry rather than prose narrative, he nevertheless shows remarkable prescience when his work is viewed in the light of the subsequent emergence of a 'literary paradigm' in Gospel interpretation. In particular, Titley demonstrates that a conversation with Farrer's work has something to contribute to the continuing debate about whether—and, if so, how—to take account of authorial intention in reading a text, and about what significance—if any—can be given to statements about what a text 'means.'
Titley has produced a very thorough critique of one of Farrer's best-known books, A Study in Mark.
—Reviews in Religion & Theology
What Titley has produced here is a detailed critical evaluation of Farrer's work on Mark. His exploration of Farrer's structural and prefigurative approach to Mark is by itself very useful in understanding Farrer's thought.
—Review of Biblical Literature
The most important aspect of Titley's book is the discussion and evaluation of Farrer's attempt to see narrative patterns in Mark, patterns that reveal the author's intentions and theological perspectives.
—The Journal of Religion
Robert Titley is Director of Ordinands for the Anglican Diocese of Southwark, and a Canon Residentiary of Southwark Cathedral, London, UK.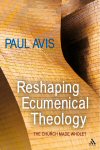 Reshaping Ecumenical Theology is a major contribution to the study of the Church. It provides clear and authoritative orientation for the student, while probing deep into a range of key issues in ecclesiology and ecumenical dialogue from a critical standpoint that will stimulate discussion among scholars and ecumenists. It reclaims some old orthodoxies, while challenging some new ones, and points to a deeper and more personal engagement with the major traditions of the Christian Church as the way to fuller unity and more effective mission. Reshaping Ecumenical Theology argues that the values of difference and diversity and the priority of mission and evangelization must shape our picture of unity. It transcends old arguments about 'establishment,' by showing that all churches are compelled to develop a constructive relationship to the modern state, wherever possible, if they are to be effective in mission. The central ecumenical notion of 'reception' is re-interpreted, not as the faithful unquestioningly receiving the teaching of church authorities, but as the process whereby the whole Church discerns the truth of new developments. The mantra 'baptism is complete sacramental initiation' is challenged, and the place of confirmation is secured within a total process of initiation. The ministry of the episcopate is affirmed, but only by being related to the gospel on which the Church is founded. The nature of communion is examined and the imperative of maintaining it against divisive tendencies is affirmed. 'The hermeneutics of unity' shows that we are shaped by each other through the conflict or rivalry of traditions: 'We are what we are because you are what you are.'
I warmly commend Dr. Avis' book. It is well-informed, up-to-date, clearly readable, well-argued, and rightly integrates questions of mission with issues of unity. He suggests that of the institutional, intellectual, and devotional aspects, it is often the first that causes most problems. He brings a wealth of scholarship and experience to the subject, to produce a thoughtful further book, which carries the debates forward.
—Canon Professor Anthony C. Thiselton, professor of Christian theology, University of Nottingham, UK.
As always, Paul Avis writes clearly and attractively. However, in this book, one feels that he reveals not just the depth of his learning but a heart set on fire for the unity of Christ's church. To read a book by Paul Avis is always a delight intellectually but this one is also spiritually moving. . . . This is an important book and should be read by all seriously engaged in ecumenical activity.
—The Ecumenical Society of the Blessed Virgin Mary Newsletter, May 2010
He [Avis] writes very lucidly about the ecumenical movement . . . He provides some extremely helpful chapters that re-frame the conversation from an either/or standoff . . . I was very busy with my highlighter.
—Franciscan
This book is an excellent introduction to the ecumenical movement. It helps to see where the ecumenical movement has been and how to move it forward.
—Catholic Library World, Vol. 82, No. 1
Reshaping Ecumenical Theology would be a good book for students or others who know little about ecumenism and need a simple, general introduction to the search for Christian unity.
—Theology, Ethics and Philosophy
In Reshaping Ecumenical Theology: The Church Made Whole?, Paul Avis presents a penetrating analysis of the current state of ecumenical theology and a fresh vision for its renewal. Skilfully summarizing a huge amount of source material, Avis provides a concise overview of ecumenical theology before outlining ideas for 'reshaping' it in creative ways that open up new possibilities for tackling as yet unresolved issues . . . As Avis' readers have come to expect from him, this present volume is clear-sighted, highly readable, and engaging.
—Ecclesiology
Paul Avis has served as the General Secretary of the Church of England's Council for Christian Unity and has been involved in numerous theological dialogues and conversations, both in the UK and internationally. He is now Theological Consultant to the Anglican Communion Office, London, supporting various international commissions. He is also convening editor of the journal Ecclesiology.

This is a book on John Henry Newman's influence on some of the most fascinating characters of the nineteenth century—and their influence on him. No one in nineteenth-century England had a more varied circle of friends and contacts than John Henry Newman (1801–1890), the priest, theologian, educator, philosopher, poet, and writer, who began his career as an Anglican, converted to Catholicism and ended his days a Cardinal. That he was also a leading member of the Oxford Movement, brought the Oratory to England, founded the Catholic University in Dublin and corresponded with men and women from all backgrounds from around the world made him a figure of enormous interest to his contemporaries. In this study of Newman's personal influence, Edward Short looks closely at some of Newman's relations with his contemporaries to show how this prophetic thinker drew on his personal relationships to develop his many insights into faith and life. Some of the contemporaries covered include Keble, Pusey, Gladstone, Matthew Arnold, Richard Holt Hutton, Lady Georgiana Fullerton, and Thackeray. Based on a careful reading of Newman's correspondence, the book offers a fresh look at an extraordinary figure whose work continues to influence our own contemporaries.
In this well-researched book, Edward Short shows how Newman, far from being the self-absorbed introvert as some have claimed, had a wide circle of friends who benefited from his extraordinary powers of empathy. Newman and his Contemporaries is a useful introduction to this essential quality of the man and will send readers back not only to Newman's published works but to his wonderful letters.
—Ian Ker, St. Benet's Hall, Oxford
Edward Short's Newman and His Contemporaries is that most intellectually satisfying phenomenon; a deeply-researched, beautifully-written and important book that answers all the questions it sets itself, and all that any reader may also ask. The Oxford Movement might not engage many people today, but in Victorian England, it was an absolutely revolutionary concept and the author blows pure oxygen onto its almost-dead embers in recreating its crises and controversies. Moreover, the reader doesn't need to know anything about Tractarianism to enjoy the perceptive and witty essays covering the Cardinal's relations with such figures as Gladstone, Thackeray, Arnold, Clough, and the Froudes.
—Andrew Roberts, BBC History Magazine Books of the Year, 2011
This book . . . with its rich cast-list and broad sweep, will be a valued addition to the libraries not only of the Newmaniacs but of anyone who takes the nineteenth century seriously and who wishes to explore its often alien ideas and characters.
—A.N. Wilson, The Spectator
Another Newman book? Well, yes, and a particularly fine one that explores Newman's relationships with the great ecclesiastical, literary, political and journalistic figures of his time. Short's close reading of Newman's vast correspondence also demonstrates just how many of our post-Vatican II arguments were anticipated in the nineteenth century among Newman and his interlocutors.
—George Weigel, First Things Books for Christmas, 2011
Edward Short's latest book, Newman and his Family, will be published by Bloomsbury in August of 2013. He lives with his wife and daughter in New York.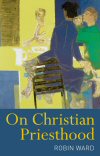 The ideas which have defined and informed Christian priesthood in the past are now called into question more than at any time since the Reformation. Is there such a thing as a Christian cult? Is Christian worship in any other way sacrificial? How can ordained Christians be seen as part of a ministerial priesthood distinct from other believers? What does it mean to teach with authority within and on behalf of the Church? When Michael Ramsey wrote The Christian Priest Today, he could assume that the priest would be seen as a man of the Eucharist, a confessor, an intercessor, and an exponent of the Church's teaching. In the contemporary Church, none of these things can be taken for granted in the same way. This book seeks to re-pristinate the doctrine of ministerial priesthood by setting it within the context of fundamental moral theology—to recall readers from all Christian traditions to the fundamental soundness of the concept of ministerial priesthood and its importance in contemporary ecumenical duologue, liturgical reform, and pastoral planning.
. . . new and insightful . . . Dr. Ward writes as an able historian but above all as a man of prayer, experienced in pastoral care as well as theological training of those called by God to become priests.
—New Directions
. . . should be read, and not only by Anglican Catholics . . . deserves to be taken seriously, and [Ward's] arguments engaged with.
—Church Times
Robin Ward is principal of St Stephen's House, a permanent private hall of the University of Oxford, UK, where priests have been trained for the Anglican Communion since 1876.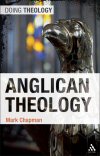 This book seeks to explain the ways in which Anglicans have sought to practice theology in their various contexts. It is a clear, insightful, and reliable guide which avoids technical jargon and roots its discussions in concrete examples. The book is primarily a work of historical theology, which engages deeply with key texts and writers from across the tradition (e.g. Cranmer, Jewel, Hooker, Taylor, Butler, Simeon, Pusey, Huntington, Temple, Ramsey, and many others). As well as being suitable for seminary courses, it will be of particular interest to study groups in parishes and churches, as well as to individuals who seek to gain a deeper insight into the traditions of Anglicanism. While it adopts a broad and unpartisan approach, it will also be provocative and lively.
Mark Chapman is vice-principal of Ripon College Cuddesdon, Oxford, and a reader in modern theology at the University of Oxford. He has written widely on modern church history, ethics, and theology. His books include Ernst Troeltsch and Liberal Theology, The Coming Crisis, Blair's Britain, and Anglicanism: A Very Short Introduction.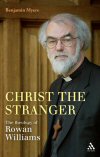 Rowan Williams is a complex, creative, and versatile thinker. Not only a theologian and church leader, he is also a poet, a translator, a literary critic, a social theorist, and historian. His imaginative vision brings together the streams of modern literature, patristic theology, Russian orthodoxy, German philosophy, and Welsh piety. In this lucid and elegant guide, Benjamin Myers explores Williams' thought from the 1960s to the present. He shows that Williams has developed an immensely resourceful—and distinctively Christian—response to some of the major social, moral, and intellectual challenges of our time.
Benjamin Myers is lecturer in systematic theology at Charles Sturt University's School of Theology in Sydney. He is author of many essays in theology and literature, and writes at the popular blog, Faith and Theology.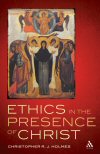 By casting the identity of Christ as the One-Who-Is-Present, Holmes concentrates on how Christ ministers his power, truth, and love in the Spirit for the sake of the transformation of human life.
As present, Christ's work is both finished and unfinished, complete and open-ended; as endlessly contemporary, it is constitutive of reality and so (re-)shapes the ethical landscape and the moral life. In revisiting the doctrine of Christ's contemporaneity with its ethical implications firmly in view, Holmes's work fills a lacuna in the contemporary literature on Christian ethics. In conversation with John's Gospel, the priority of Christology comes to drive the very shape of moral questions for today. Here the compelling task of ethics is a matter of becoming aligned with—and transparent to—Christ's own presence and so to Christ's work of making all things new.
This is an elegant and absorbing essay in moral theology, the fruit of sustained reflection on the presence of Jesus Christ as the principle of human life before God.
—John Webster, University of Aberdeen
Avoiding Pelagian views that assume we need to make Christ present by the way we act, Christopher Holmes here offers us a perceptive and persuasive vision of a scripturally-rooted evangelical ethics that is shaped at every point by its dogmatic commitment to the fact that the risen, ascended, and advent Lord has not left us to our own devices but is present in the power of his Spirit as prophet, priest, and king, enabling our actions as those who are part of the new creation. Informed by the thinking of Bonhoeffer, Barth, and T. F. Torrance, this is a book of deep insight, a strictly theological ethics in the best sense, that demonstrates how and why truth cannot be detached from the living Christ without making ethics a burden instead of a promising transformation of human action through Jesus' own inclusive contemporaneous actions as reconciler and redeemer. This book deserves to be widely read and discussed.
—Paul D. Molnar, professor of systematic theology, St. John's University, Queens, New York
Christopher R. J. Holmes has written a wonderful book—Ethics in the Presence of Christ—in which he argues that "What would Jesus do?" is actually the wrong question to ask when considering the ethics of any decision.
—The Thoughtful Christian
A tremendously-important and well-overdue book. Holmes' attempt to discern the present reign of the Word is among the best introductions to theological ethics that I have read. I commend it warmly and enthusiastically.
—Jason Goroncy, Per Crucem ad Lucem
Christopher R. J. Holmes is senior lecturer in theology in the Department of Theology and Religion, University of Otago, New Zealand, and an Anglican priest.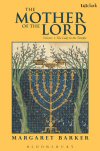 The Mother of the Lord, vol. 1
Author: Margaret Barker
Publisher: T&T Clark
Publication Date: 2012
Pages: 400
Are there Old Testament roots of the veneration of the Blessed Virgin Mary? Margaret Barker traces the roots of the devotion to Mary as Mother of the Lord back to the Old Testament and the first temple in Jerusalem. The evidence is consistent over more than a millennium: there had been a female deity in Israel, the Mother figure in the Royal cult who had been abandoned about BC 600. She was almost written out of the Hebrew text, almost excluded from the canon.
This first of two volumes traces the history of the Lady in the Temple, and looks forward to the second volume in which Barker will show how the Lady of the Temple is reclaimed in the advent of Christianity, and becomes the Lady in the Church. The result is breathtaking, and like all Barker's work, is impossible to put down.
Margaret Barker is a former President of the Society for Old Testament Study, and author of numerous works, including The Older Testament, The Lost Prophet, The Gate of Heaven, The Great Angel.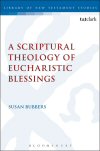 A Scriptural Theology of Eucharistic Blessings
Author: Susan Bubbers
Publisher: T&T Clark
Publication Date: 2013
Pages: 208
This study examines the scriptural justification for believers to expect the Eucharist to be a place where God will come and bless them with freedom and formation. Bubbers' focus is not on liturgy, but rather on the biblical message of the benefits of participation in the Eucharist. Why keep this Feast? Why is Eucharist important?
Bubbers' interpretive approach is a synthesis of historical-literary aspects of biblical theology and canonical-creedal aspects of the theological reading of scripture, taking into account the biblical-historical place of Eucharist, as well as its ongoing presence within the Church. Bubbers begins by displaying the Last Supper as a Passover meal that bridges between Old Testament motifs and the New Testament Feast. She then shows that the Exodus context reveals a paradigm that links blessing with remembrance, and suggests that the remembrance motif describes these blessings. Finally, Bubbers gathers a catalogue of specific blessings, summarized by freedom and formation. Her conclusion is that the Feast is a divinely designed paradigm for worship, which is accompanied by a promise of transformational encounters.
Susan I. Bubbers is the dean of the Center for Anglican Theology. In addition to being a New Testament scholar and author, she serves on the Board of Examining Chaplains, and she is provincial council registrar for the ACNA (Anglican Church in North America). Having completed both DMin and PhD degrees, her background also includes ministry as university chaplain and rector, and teaching at undergraduate and graduate levels.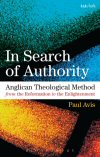 In Search of Authority: Anglican Theological Method from the Reformation to the Enlightenment
Author: Paul Avis
Publisher: T&T Clark
Publication Date: 2014
Pages: 393
Anglican theology has been a hotbed of debate about the issue of authority since the Reformation. What do we really appeal to when attempting to decide matters of doctrine, worship, ministry, or ethics? The debate is very much alive today, between Evangelical, Liberal, and Catholic Anglicans around the world. This proposed book focuses on the understanding of authority in Anglican theology.
It looks at the way that Anglican theologians, in the past and today, have developed their theories of authority in relation to burning issues. Avis critiques them in a continuous dialogue or running commentary and set them in an ecumenical context, comparing Anglican positions with Roman Catholic, Eastern Orthodox, and Protestant ones. In each area—Bible, tradition, reason, experience—he sets out a new understanding of authority in a constructive and persuasive way, moving to a series of overall conclusions and recommendations. The sharp critiques of various positions will help to make it the subject of discussion and debate.
Paul Avis has served as the General Secretary of the Church of England's Council for Christian Unity and has been involved in numerous theological dialogues and conversations, both in the UK and internationally. He is now theological consultant to the Anglican Communion Office, London, supporting various international commissions. He is also convening editor of the journal Ecclesiology.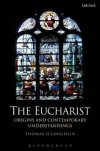 The Eucharist
Author: Thomas O'Loughlin
Publisher: T&T Clark
Publication Date: 2013
Pages: 208
Theological reflection upon the Eucharist is dominated by two paradigms: one approach interprets the Eucharist almost exclusively in theological terms, shaped by Scholasticism and the Reformation. Most discussions about the nature of the Eucharist, eucharistic presence, or the role of the priest follow these categories, even if they come in modern disguise. The other approach reads the Eucharist as an event which can be explored empirically. O'Loughlin develops a new understanding of the Eucharist. This can be done by looking afresh at the historical evidence and bringing it in dialogue with modern theology. In the past decades, historical research and new discoveries have changed our view of the origins and the development of the Eucharist. By bringing history into a fruitful dialogue with sacramental and liturgical theology, he shows not only ways how theology and practice can be brought closer together again, but also how current ecumenical divisions can be overcome. His book makes an important contribution to eucharistic theology, both for individual church traditions as well as for ecumenical dialogues.
Thomas O'Loughlin is professor of historical theology in the University of Nottingham. His research has focused on the theology of the early medieval period, and on the works of insular writers in particular.
Product Details
Title: T&T Clark Anglican Studies Collection
Publisher: T&T Clark
Volumes: 12
Pages: 3,040
More details about these resources
Show More