SPCK Old Testament Introduction Collection (3 vols.)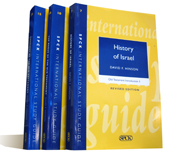 SPCK Old Testament Introduction Collection (3 vols.)
•
SPCK 1990–2001
Runs on Windows, Mac and mobile.
Overview
The SPCK Old Testament Introduction Collection offers those embarking on a study of the Old Testament the tools to plot a course to the eternal truth lying within its ancient pages. In each of the three volumes, David F. Hinson provides a straightforward introduction to a different aspect of Old Testament study. History of Israel gives an account of the history of the Jews. The volume presents their relationship with God and the cultures around them, and investigates how both affected the Jews' movements through history. The Books of the Old Testament explores the OT books themselves; their authoring, their canonization, and their present form. Theology of the Old Testament brings the light of the New Testament to bear on the OT books, showing that the ultimate end of OT theology is Christ Himself. Each volume is illustrated, and includes maps, time charts, photographs, and suggestions for further discussion and study.
The SPCK Old Testament Introduction Collection is part of SPCK's International Study Guides series of books. Written by scholars with experience of the worldwide Church, the acclaimed Guides combine trustworthy scholarship with clarity, simplicity and non-technical language. Ecumenical in authorship and outlook, the Guides are ideal for first-year theology students, Bible study groups, multi-cultural classes, people for whom English is a second language, and anyone who needs a sound but accessible guide to the Bible and theology.
Individual Titles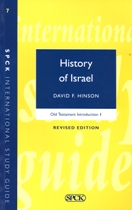 The first part of David Hinson's three-part introduction to the Old Testament gives a fascinating account of the history of Jews and their emerging consciousness as the People of God. Topics covered include: the Patriarchs and the beginnings of history; the Exodus; the Twelve Tribes; the first Kings; the two kingdoms of Israel and Judah; and chapters on the Assyrian, Babylonian, Persian, Greek, and Roman empires.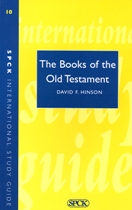 This second part of David Hinson's three-part Old Testament Introduction explores how the books of the Old Testament came to be written, how they found a place in the Bible and how they reached us in their present form. The author draws on the latest findings of biblical scholars, archaeologists, and historians to present the most up-to-date introduction to the Old Testament books possible.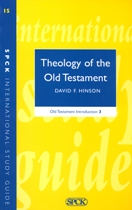 The third and final volume of the Old Testament Introduction series reminds us that all that happened in Old Testament was a preparation for Christ. Hinson shows how the study of Old Testament theology helps us to understand the New Testament more clearly and benefit more fully from God's revelation. Theology of the Old Testament communicates the eternal plan of God while taking into account the developments in biblical scholarship and changes in the modern world.
Product Details
Title: SPCK Old Testament Introduction Collection (3 vols.)
Author: David Hinson
Series: SPCK International Study Guides
Publisher: Society for Promoting Christian Knowledge
Volumes: 3
Pages: 702
About David Hinson
David Hinson is a retired Methodist minister with extensive experience teaching theological students in Tanzania.
More details about these resources