John Blanchard Collection (22 vols.)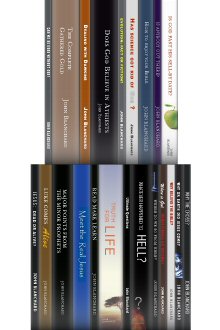 Overview
In the John Blanchard Collection, the internationally-known preacher, teacher, and author brings fresh insight to numerous apologetic topics. Defending the Christian faith, John Blanchard tackles such issues as morality, Scripture's inerrancy, suffering and pain, heaven and hell, God's existence and relevancy, and the importance of Christ's coming, death, and resurrection. He engages "new atheism," traces the development of atheistic and agnostic thinking, presents Darwinian evolutionism's flaws, and illustrates the importance of science in the Christian faith. The collection also includes devotional readings and studies on the Minor Prophets, Mark, Luke, and James, as well as Blanchard's popular Complete Gathered Gold—a compilation of thousands of quotes from hundreds of sources.
Perfect for students, pastors, and laypersons alike, the Logos edition of these apologetic works is fully searchable and easily accessible. Scripture passages are linked directly to your English translations and to the original language texts, and important theological concepts are linked to dictionaries, encyclopedias, and a wealth of resources in your digital library.
Key Features
Analyzes atheism, agnosticism, and Darwinian evolution
Answers common questions on numerous topics, including death, suffering, Scripture, Christian living, and more
Contains four devotional readings and studies
Product Details
Title: John Blanchard Collection
Author: John Blanchard
Publisher: Evangelical Press
Volumes: 22
Pages: 3,887
About John Blanchard
John Blanchard entered fulltime Christian ministry after 13 years in the Guernsey Civil Service, and is now an internationally-known author, teacher, and conference speaker. Nearly 15 million copies of his publications are in print in some 40 languages.
More details about these resources
Show More