Paul Copan Apologetics Collection (6 vols.)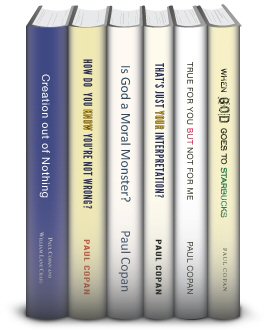 Paul Copan Apologetics Collection (6 vols.)
•
Overview
In this collection, apologist, author, theologian, and philosopher Paul Copan provides six volumes to equip Christians to be ready "to make a defense to everyone who asks you to give an account for the hope that is in you" (1 Peter 3:15). Addressing tough questions and common misconceptions about faith and Christianity, Copan presents ways to clearly and intelligently approach nonbelieving skeptics on various issues, including the creatio ex nihilo doctrine, Old Testament ethics, and God's portrayal in Scripture. Copan approaches faith-challenging topics from a biblical standpoint, providing wise, relevant insight to help clarify and cement the validity of the Christian faith.
The Logos Bible Software edition of the Paul Copan Collection is designed to encourage and stimulate your study and understanding of the Christian faith. Scripture passages link directly to your English translations and to the original language texts, and important apologetic concepts link to dictionaries, encyclopedias, and a wealth of other resources in your digital library. In addition, you can perform powerful searches by topic and find what other authors, scholars, and theologians have to say about the creatio ex nihilo doctrine, Scripture's inerrancy, and the Old Testament's portrayal of God.
For the most recent version of this collection
here
Key Features
Presents common misconceptions about the Christian faith
Addresses nonbelieving skeptics on numerous, challenging issues
Defends Christianity's and Scripture's validity
Equips believers to clearly and intelligently approach nonbelievers
Product Details
About Paul Copan
Paul Copan is the Pledger Family Chair of Philosophy and Ethics at Palm Beach Atlantic University in Florida. Previously, he taught at Georgia Perimeter College, Bethel Seminary, Alliance Theological Seminary, and Trinity Evangelical Divinity School. He is the author of several apologetics books and the president of the Evangelical Philosophical Society.