Fresh Ministry Illustrations (3 vols.)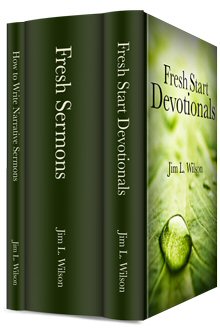 Overview
Meeting the needs of today's congregations can be difficult. On top of a solid biblical foundation, effective sermons also need visual cues and stories modern listeners can follow. In this three-volume collection, veteran pastor and homiletics professor James L. Wilson guides you in writing original narrative sermons, and provides hundreds of examples of high-quality sermons that can be used as outlines or as idea starters. This collection also includes a devotional, covering hundreds of topics like prayer, friendship, compassion, and evangelism. Wilson's works give you the tools and the fresh perspective you need to write meaningful sermons every week.
With Logos, these volumes are enhanced with cutting-edge research tools, saving you even more time during your sermon preparation. Scripture citations appear on mouseover in your preferred English translation. Important terms link to dictionaries, encyclopedias, and a wealth of other resources in your digital library. Powerful topical searches help you find exactly what you're looking for. With Logos Bible Software, the most efficient and comprehensive research tools are in one place, so you get the most out of your study.
Key Features
Collects hundreds of devotions and sermons by Dr. James L. Wilson
Discusses a wide range of topics
Assists readers in crafting their own sermons
Individual Titles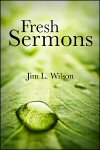 Fresh Sermons
Author: Jim L. Wilson
Publisher: Willow City Press
Publication Date: 2009
Pages: 976
Fresh Sermons contains hundreds of high quality sermons by Dr. James L. Wilson, fully integrated into Logos Bible Software. Wilson's sermons have appeared in numerous magazines and have been featured in the 2007 edition of America's Favorite Sermons. These sermons can assist preachers in their sermon preparation tasks. Use them as idea starters or use their structure to help shape your own ideas.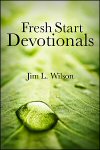 Fresh Start Devotionals
Author: Jim L. Wilson
Publisher: Willow City Press
Publication Date: 2009
Pages: 280
Fresh Start Devotionals contains hundreds of devotions written by noted pastor and author Dr. James L. Wilson. Wilson's devotions are thoughtful, concise, and to the point, helping you see your daily experiences through the lens of God's Word. Topics include evangelism, compassion, friendship, renewal, prayer, and hundreds more.
How to Write Narrative Sermons
Author: Jim L. Wilson
Publisher: Willow City Press
Publication Date: 2002
Pages: 147
Learn how to use the power of the story to awaken the imagination of postmodern audiences and teach them the powerful truths of the Bible in a form they can easily follow—that they'll want to follow. In How to Write Narrative Sermons, Dr. James L. Wilson explains the concept and includes examples and instructions on writing five different types of narrative sermons. It also shows how to design organic worship services to help non-linear, visual thinkers connect with their Creator.
Product Details
Title: Fresh Ministry Illustrations
Author: Jim L. Wilson
Publisher: Willow City Press
Volumes: 3
Pages: 1,403
About Jim L. Wilson
Jim L. Wilson started preaching when he was 17 and became a pastor when he was 18. He is the director of the Doctor of Ministry Program and an associate professor of leadership formation at Golden Gate Baptist Theological Seminary, where he teaches leadership and preaching seminars to DMin candidates.
Wilson is an award-winning writer with hundreds of pieces in print in 60+ publications, including some published by Christianity Today International, Focus on the Family, and Lifeway Christian Resources. He is author, contributor, or coauthor of more than a dozen books, including Future Church and Soul Shaping.
More details about these resources