Crossway Pastors Collection (2 vols.)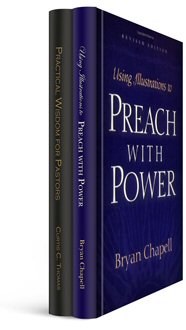 Overview
When being in a position of leadership causes you to be faced with offering counseling and support, knowing what to say and how to say it can be overwhelming. The Crossway Pastors Collection contains resources designed for the pastor, whether you are just beginning or are a veteran of the ministry. Bryan Chapell and Curtis C. Thomas skillfully lead and guide you as you seek to lead and guide others.
Product Details
Title: Crossway Pastors Collection
Volumes: 2
Pages: 479
Individual Titles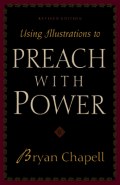 Illustrations capture our attention and further our understanding in a way that no other sermonic tool can. This former pastor and current seminary president demonstrates why illustrations should be used in biblical preaching and then shares how to find and integrate them effectively. Throughout his work Bryan Chapell makes it clear that illustrations are integral to effective preaching, not because they entertain, but because they expand and deepen the applications the mind and heart can make.
If the apostle Paul had not punctuated his words with images of the armor of God or the racecourse, would we so easily remember his instruction? The march on Washington might have become nothing more than a ragged hike across a majestic mall if Martin Luther King, Jr. had not led us through a "dream" and onto a "mountaintop."
Such is the power of illustrations.
They contain a hidden dynamic of living that captures our attention and furthers our understanding in a way that no other sermonic tool can match. Can they be overused and their purpose abused? Yes—and by many they are. But to eliminate them completely would be unwise, maintains Bryan Chapell.
Instead, he responds to those concerns by reviewing the theory behind illustrations, sharing why they're important, and demonstrating how you can use them effectively in your biblical preaching. Illustrations infuse your words with life without compromising the message, making the truth of the Word ring clearly in people's hearts long after your sermon is done.
Bryan Chapell is distinguished professor of preaching at Knox Theological Seminary. He has authored several books, including the award-winning Christ-centered Preaching and Crossway's The Wonder of It All.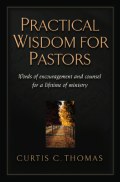 From his 44 years in the ministry, a veteran pastor has culled a wealth of practical insights on the hazards, blessings, and everyday aspects of church life into a user-friendly source of help and encouragement for fellow shepherds.
As a pastor your job is filled with blessings and satisfaction, as well as unique challenges and pitfalls. Here a ministry veteran covers virtually all of those areas with a wealth of practical insight culled from 44 years in the pastorate. Blending his deep love of the Word and commitment to biblical ministry, Curtis Thomas offers a rich source of help and encouragement that will enthuse and benefit you whether you've pastored for five years or 50.
The ten major sections include: personal life, family life, study habits, messages, church life, counseling, weddings/divorces/funerals, relationships with others, dangers, and miscellaneous issues.
I wish this book had been available when I began in ministry more than 35 years ago. As I read, I found my own enthusiasm for pastoral ministry invigorated, and even as a veteran pastor, I found much I could benefit from.
The beginning workman in God's vineyard could hardly find a more practical, helpful, and instructive work than this book. With sound judgment, good taste, and a mature knowledge of the pitfalls challenging every pastor, Curtis Thomas brings together the real hands-on, how-to-do-it advice that can make the road a lot smoother.
—D. James Kennedy
Thomas has done a great service for all pastors, young or old.
—Adrian Rogers
A great gift that will both guide and encourage ministers in this highest of all callings.
—R. Albert Mohler, Jr.
Curtis C. Thomas served as pastor of several Baptist churches in the central Arkansas area before recently retiring after 44 years in the ministry. Most recently, he served as Executive Pastor of The Bible Church in Little Rock for 14 years. He has co-authored two books, Romans: An Interpretive Outline and The Five Points of Calvinism: Defined, Defended, Documented.
More details about these resources