Samaritan Studies Collection (2 vols.)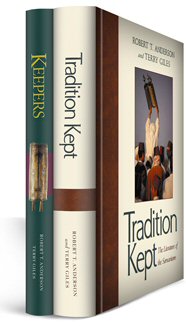 Overview
The New Testament makes reference to the Samaritans six times. But who are these people? What do they believe? How has their culture changed over the centuries? Discover what the Samaritans bring, historically and contemporarily, to Second Temple Judaic, Pentateuchal, and Semitic studies. The Samaritan Studies Collection focuses on this small, oft-neglected community's history, survival, and historical works. Authors Robert T. Anderson and Terry Giles provide insight on the Samaritans' culture and religion, examining the many conflicts between the Samaritans and Jews, Christians, and Muslims. They analyze Samaritan sacred literature, including historical works, liturgies, theological compositions, and more.
With the Logos Bible Software edition, you have unprecedented access to the most important scholarly material on Semitic and Pentateuchal studies. Your digital library's powerful search tools help you locate the specific material relevant to your study. All references to the Old Testament link directly to the Hebrew texts in your library, along with your preferred English translations. These advanced tools make the Logos edition of these important works an important addition to your library, whether you're a scholar, a pastor, or a student.
Key Features
Provides a comprehensive introduction to Samaritan history and culture
Analyzes Samaritan literature
Illustrates the Samaritans' historical and contemporary relevance
Individual Titles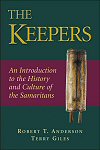 The Keepers describes the Samaritans' remarkable history and survival and the unique oppression and grace that have shaped their culture and religion. It is a history whose antagonists have included Jews, Christians, and Muslims, and it has contributed to arguments between Roman Catholics and Protestants over the text of the Bible. The threads of the story disappear at times into Judaism, Christianity, and Islam, but ultimately succeed in affirming the unique Samaritan identity. Popularly associated with phrases like "The Lost Ten Tribes of Israel" and "The Good Samaritan," many are surprised to learn that the Samaritans have a rich history and culture that includes a contemporary chapter. This history is illuminated by stories in the Hebrew Bible and documents from Persian, Greek, Roman, Byzantine, and Islamic sources.
The Keepers is both a significant scholarly contribution to the subject and an important introduction, serving even the needs of a general readership with its clear style, elegant production, and incorporation of source material. The text is handled carefully and intelligently, and this book includes very useful information on subjects that are not easy to find, such as the transmission of the Samaritan Pentateuch to Europe, Samaritan inscriptions, and the importance of the Samaritans in New Testament studies.
—Alan D. Crown (1932–2010), professor of Semitic studies, University of Sydney
With their book The Keepers, Anderson and Giles have enriched the literature on the Samaritans with an admirable contribution. Many in our culture are familiar with the New Testament story of the Good Samaritan, but few know that there are still Samaritans living in Israel and Palestine, who have an unbroken history from antiquity to our days. Even though the last few decades have seen a flowering of Samaritan studies, many publications are addressed to scholars of biblical studies and religion. What Anderson and Giles have done is to write a concise and highly readable introduction—complete with maps, photographs, and a bibliography—that will appeal to a wider readership. But for all the elegance and liveliness with which the two authors present the subject, they have not sacrificed accuracy and care in dealing with disputed or unsolved issues.
—Reinhard Pummer, emeritus professor of religious studies, University of Ottawa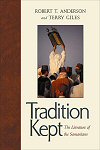 In this volume, Samaritan experts Anderson and Giles have created an accessible introduction to the Samaritans' sacred literature. The book features fresh translations of the most important and least available portions of this literature. It includes major historical works, liturgies, theological compositions, and even samplings of Samaritan astronomical and amulet texts. Students and scholars will particularly benefit from a bibliography that provides direction for further research into the corpus of Samaritan sacred texts.
Anderson and Giles attempt to fill a longstanding hole by treating the Samaritan writings as a subject for student inquiry. The chapter on the Samaritan Pentateuch is especially welcome in beginning to cure a much neglected part of studies of Second Temple Judaic tradition. The value of the chapter on the Samaritan Pentateuch . . . accents the need for student-oriented writings on the Pentateuchal witnesses at the turn of the era.
—Journal of the Evangelical Theological Society
In constructing an introduction to Samaritan literature, Anderson and Giles are successful in their stated goals. Tradition Kept is an attractive and accessible collection of often hard to find Samaritan literature that will likely become a standard tool for undergraduate students and educated individuals wishing to consult a wide range of Samaritan literature in translation. The various texts that Anderson and Giles include present the Samaritan community's view of its own history and greatly illuminate the theological and liturgical framework of Samaritan religion and culture.
—Journal of Hebrew Scriptures
Various aspects of Samaritan literature are explored, including the relation of many of its features to Jewish, early Christian, and Muslim traditions. Although the material is treated in depth, the authors succeed in making the book accessible not only to an academic audience, but to a larger public interested in the humanities. The book is recommended for academic institutions of higher learning that have departments of Bible, religion, or Semitic studies, and for public libraries.
—Association of Jewish Libraries
A very useful book. It makes accessible in full or in lengthy excerpts most of the core texts of Samaritan history, theology, and liturgy. . . . Tradition Kept enables the biblical scholar to include Samaritan tradition and history in research. It gives voice to the role of the Samaritan Israelites in the formation of biblical traditions as well as religio-political relationships between Samaritans and Jews since the early postexilic period.
—Catholic Biblical Quarterly
Tradition Kept deserves an appreciative readership. Anderson and Giles have done a noble deed in helping us understand and value the contributions of a small, too neglected community.
—Restoration Quarterly
Tradition Kept covers the literature of the Samaritans and is comprehensive but not exhaustive, since major works are merely sampled. . . . The authors state that their goal is to provide 'a window into the Samaritan self understanding,' and they seem to do a good job of that. The translations are very readable. Their observations are generally pertinent and helpful, providing valuable insight into a sect and ethnic group mentioned in both Testaments. . . . The book provides a good overview of the Samaritan corpus of literature. As such, Tradition Kept is an important reference work, especially for intertestamental and New Testament studies.
—Journal of the Evangelical Theological Society
Product Details
Title: Samaritan Studies Collection
Authors: Robert T. Anderson and Terry Giles
Publisher: Hendrickson
Volumes: 2
Pages: 640
About the Authors
Robert T. Anderson, author of Samaritan Manuscripts and Artifacts, is an emeritus professor of religious studies at Michigan State University.
Terry Giles teaches biblical studies as a professor of theology at Gannon University. He has also been active in higher education administration and served as a guest teaching faculty in Europe, Asia, and Africa.
More details about these resources