Bible Translation Institute's Russian New Testament and Psalms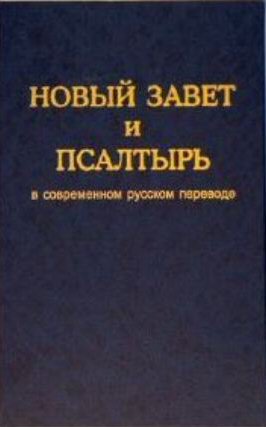 Bible Translation Institute's Russian New Testament and Psalms
Runs on Windows, Mac and mobile.
Your Custom Discount
Reg. Price $24.99
Sale Price $19.95
Your Price $19.95
You Save $5.04 20%
Your Price
What's Pre-Pub?
$19.95
Overview
Bringing clarity and coherence to the translation of the inspired Scriptures, the Bible Translation Institute at Zaoksky Adventist University, Tula Oblast, Russia, has produced an interdenominational, unbiased Russian translation of the New Testament and Psalms. Bringing together over 19 Russian and American scholars and linguists from a variety of denominational backgrounds, the Bible Translation Institute has produced a modern translation of the New Testament and Psalms suitable for Protestants, Russian Orthodox, Roman Catholics, and more.
With the Logos Bible Software edition, every word in the BTI Russian New Testament and Psalms is linked to your entire library. Want to know more about Paul? Just double-click the word and Logos automatically opens up an entry in your preferred dictionary. Curious about the meaning of baptism? Just right-click the word and choose Bible Word Study from the drop-down box. Logos takes your Bible study to the next level by putting all your resources only a click away.
Key Features
Expertly translated from the original Greek and Hebrew into modern Russian
Faithful to the original text, with no denominational bias
Read and loved by tens of thousands across the globe
Praise for the Print Edition
I think that the Russian people a hundred years from now will be grateful to the Adventist Christians of our time for their translation of the Bible. I sincerely believe that this excellent translation is a valuable contribution to Russian culture. The next generation of Christians of different denominations will be glad to use this translation in their worship services. In the Russian language at present time there is no other translation of the Scriptures of such high-quality that is intended not just for use in public worship but also for personal devotional reading.
—Iliya Ya. Grits, rector and professor of the College of Biblical foundations of the church ministries "Heritage," Moscow, Russia
The new translation of the Bible by the BTI Institute at Zaoksky is surprisingly easy to read—I enjoyed reading the Pastoral Epistles because of the clarity language. It is done with reverence and with a good understanding of the original languages and one also can sense love for the Word of God. I highly recommend it.
—Vladimir Strelov, lecturer at the Theology Department of the RSSU and the Dept. of Psychology at St. John's RPI, director of the Moscow branch of the Society of Friends of the Holy Scriptures
Thank you very much for the translation! I was pleasantly surprised by such a good translation of the Psalms. It is accurate, yet it also conveys the rhythm of the poetry. You have managed to recreate that same impression, which one gets by analyzing in the original the art of the biblical verse.
—Arie Ol'man, graduate student of the Department of Hebrew and Semitic languages at Bar-Ilan University, Israel; instructor at the Center for Jewish Studies and Jewish Civilization at the Institute for Asian and African Studies at the Moscow State University, member of the translation project "The Jerusalem Bible."
Product Details
Title: Bible Translation Institute's Russian New Testament and Psalms
Edition: 2nd
Publisher: Bible Translation Institute
Publication Date: 2002
Pages: 3,861