Anne Catherine Emmerich Collection (3 vols.)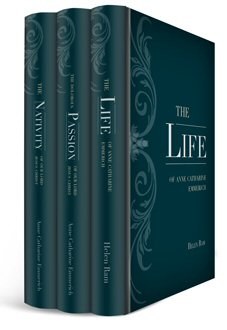 Overview
Drawn to a life of prayer from an early age, Anne Catherine Emmerich longed to be part of a convent, but she was repeatedly rejected because of her inability to provide a dowry. Persisting in the pursuit of her faith, she was finally allowed to take religious vows in at the convent of Agnetenberg in Dülmen at age 28. Her time as an Augustinian nun proved to fit her well, and she latched onto the disciplines of the faith. Prone to ill health, spiritual ecstasies, and stigmata, Emmerich was bedridden for a good part of her later life, but reported to have a supernatural awareness of the illnesses of others and the ability to prescribe cures. Her incredible devotion to and zeal for God earned Emmerich beatification in 2004, and the records of her visions and revelations continue to encourage and enlighten believers.
With the Logos Bible Software edition of the Anne Catherine Emmerich Collection, Scripture passages appear on mouseover, and all cross-references link to the other resources in your digital library, making this collection powerful and easy to access—a rich supplement to any study of Emmerich's venerable life. Perform comprehensive searches by topic or Scripture reference—finding, for instance, every mention of "stigmata" or "eucharist."
Key Features
Accounts of Anne Catherine Emmerich's visions
Biography detailing Emmerich's life
Full integration with your Logos digital library
Praise for Anne Catherine Emmerich
Her example opened the hearts of poor and rich alike, of simple and cultured persons, whom she instructed in loving dedication to Jesus Christ.
—Pope John Paul II
Anne Catherine stands like a cross at the side of the street, to indicate the right direction to the faithful. That which she says is brief but simple, full of depth, warmth and life. I understood everything. Always happy, affectionate, dignified, marvelous; always ill, agonizing, but at the same time delicate and fresh, chaste, tried, lucid. To be seated at her side meant to occupy the most beautiful place in the world.
—Clemens Brentano
Product Details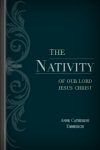 An account of Anne Catherine Emmerich's visions regarding the Blessed Virgin Mary, her marriage to St. Joseph, and the events surrounding the birth of Christ. Emmerich's revelations provide an embellished history of the Gospel events, detailing the marriage ceremony and the preparation for the Christ's birth.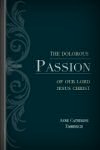 An account of Anne Catherine Emmerich's visions of the sufferings of Christ. A heart-rending and surprising summation of the passion of Christ, Emmerich's visions remain faithful to the biblical narrative of Christ's pain. This work was used as inspiration for the major motion picture The Passion of the Christ, directed by Mel Gibson.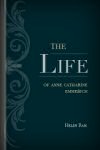 This narrative of Anne Catherine Emmerich's life is condensed from the larger work by Father Schmoeger, written in 1870. The study expounds on her upbringing, religious pursuits, and subsquent persecution. It discusses at large the presence of her guardian angel, her life at the convent, and her last years and death. A brilliantly penned insight into Emmerich's life and thought.
About Anne Catherine Emmerich
Anne Catherine Emmerich (1774–1824) was a Roman Catholic Augustinian nun whose detailed visions provided her revelations of the life of Christ and the Blessed Virgin Mary. She experienced ecstasies and stigmata during her life and was regarded as a healer. She was beatified by Pope John Paul II in 2004.
More details about these resources