College Press Resurrection Collection (2 vols.)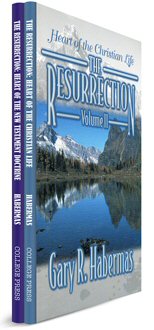 College Press Resurrection Collection (2 vols.)
•
Runs on Windows, Mac and mobile.
Overview
The College Press Resurrection Collection presents two volumes by world-renowned apologist Gary R. Habermas. Volume one illustrates how the resurrection is related to numerous New Testament doctrines and analyzes the resurrection's implications for daily Christian living. Volume two emphasizes the resurrection's importance for different aspects of Christian knowledge and faith. The volumes include application sections, additional reading recommendations, and discussion at the end of each chapter, making the College Press Resurrection Collection perfect for individual or group study.
In the Logos Bible Software edition, all Scripture passages are tagged to the original language texts or your preferred English translation. You can perform powerful searches by topic and find what other authors, scholars, and theologians have to say, making this collection ideal for studying the resurrection.
Key Features
Analyzes the resurrection's significance and implications
Includes additional materials to further your understanding of the resurrection
Individual Titles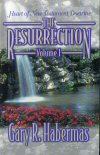 What implications does Jesus' resurrection have for our daily Christian lives? Think you know all you need to about the resurrection? Think again. Like a multifaceted diamond, the resurrection reflects many sides of the Christian faith:
The apologetic defense of our faith
The soul of the message of salvation
The reasons for many of our daily practices in Christian life
What would Christianity be without the magnitude and certainty of the resurrection? Nothing but another religion. Join world-renowned author and apologist Gary Habermas on an enlightening study of the implications of Christ's resurrection for believers' daily lives.
The cross proves that God understands suffering and loves each of us enough to endure the pain. The resurrection proves that such an overcoming is ours too. Explore the resurrection in a whole new light. The resurrection offers:
The ultimate offer of proof for what we believe
The defining role in transforming lives
The best evangelism tool ever
Empowerment for daily living
The solution for overcoming doubt
Hope in our grief, suffering, and pain
Because Jesus lives, we can face every struggle, every tragedy, every triumph, every tomorrow. The resurrection of Jesus is not only dramatic evidence of his claim to be the Savior of mankind, but a foundation supporting many of the fundamental teachings of the New Testament. This study will help you recognize the resurrection's importance for other aspects of your Christian knowledge and faith.
Product Details
Title: College Press Resurrection Collection
Author: Gary R. Habermas
Publisher: College Press
Volumes: 2
Pages: 262
About Gary R. Habermas
Gary R. Habermas received his DD from Emmanuel University and his PhD from Michigan State University. He is the distinguished professor of apologetics and philosophy and the chairman of the department of philosophy and theology at Liberty University in Lynchburg, Virginia.
More details about these resources