Classic Commentaries and Studies on Proverbs (20 vols.)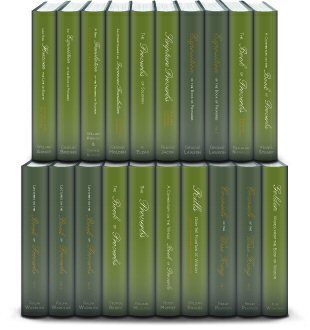 Classic Commentaries and Studies on Proverbs (20 vols.)
•
Runs on Windows, Mac and mobile.
Overview
Proverbial teaching is one of the most ancient forms of instruction—handed down in short, pithy, easy-to-remember sayings, proverbs have long been used to instruct and exhort. The Book of Proverbs, in keeping with the form, is designed for reflection and practical application. Amassing some of the most significant late-nineteenth- and early-twentieth-century studies on Proverbs, these volumes put the Old Testament book under the microscope.
Classic Commentaries and Studies on Proverbs offers more than 6,000 pages of interpretation, observation, translation, contextual history, reflection, and practical application. A rich and varied collection, it combines accessibility and scholastic richness.
The collection is essential for students, scholars, pastors, historians, teachers of the Bible, and anyone else studying the book of Proverbs. In the Logos edition, Classic Commentaries and Studies on Proverbs is completely searchable—Scripture passages appear on mouse-over and link to the Greek and Latin texts and English translations in your library. This makes these volumes more powerful and easier to access than ever before. With the advanced search features of Logos Bible Software, you can perform powerful searches by topic or Scripture reference—finding, for example, every mention of "wisdom" or "folly."
Key Features
More than 6,000 pages of scholarship on the book of Proverbs
Notable authors from a variety of backgrounds
Completely searchable analysis linking to your favorite Bibles and the other books in your library
Individual Titles