Concordia Electronic Theological Library: Collection 6 (3 vols.)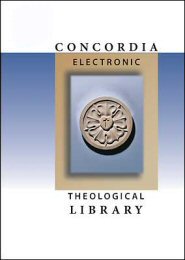 Concordia Electronic Theological Library: Collection 6 (3 vols.)
•
Runs on Windows, Mac and mobile.
Overview
Collection six of the Concordia Electronic Theological Library provides an analysis of the major themes of the Reformation and the thought of Martin Luther.
Key Features
Includes bibliographical references
Selections of little known documents to accompany the central statements of the reformers
Individual Titles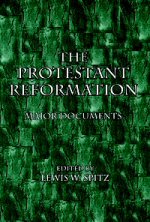 The Protestant Reformation: Major Documents
Editor: Lewis Spitz
Publication Date: 1997
Pages: 176
This book consists of a series of statements from men and women dating between 1501 and 1559. These statements illustrate the ideas, beliefs, and sometimes the fates, of the people who had come to share a profound discontent with the church as it then existed and a positive determination to change it.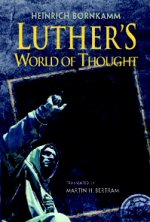 Luther's World of Thought
Author: Heinrich Bornkamm
Translator: Martin H. Bertram
Publication Date: 1958
Pages: 303
This classic work begins with a brief discussion of Luther's life and times and ends with Luther's death and his legacy. The topics covered in the remaining chapters include the world-historical significance of the Ninety-five Theses, the hidden and the revealed God, faith, the Sacraments, living and dying, and more.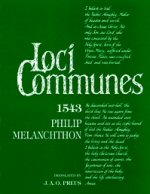 Loci Communes 1543
Author: Philip Melanchthon
Translator: J. A. O. Preus
Publication Date: 1992
Pages: 259
An English translation of the 1543 Loci Communes, this was the first theological textbook produced during Luther's lifetime. It teaches Christian doctrine in a clear, concise manner and is the basis for Chemnitz's Loci Theologici. Melanchthon addressed issues important to his day and ours, including the nature of God, creation, sin, free will, Law and Gospel, justification, sanctification, the Church, and the Sacraments.
Product Details
Title: Concordia Electronic Theological Library: Collection 6
Publisher: Concordia
Volumes: 3
More details about these resources