Concordia Electronic Theological Library: Collection 5 (3 vols.)
Concordia Electronic Theological Library: Collection 5 (3 vols.)
•
Runs on Windows, Mac and mobile.
Overview
This collection provides readers with information on the doctrinal positions of the LCMS and a systematic study of the doctrines of Scripture.
Key Features
Bibliographical references and indexes
Doctrinal and controversial works
Product Details
Title: Concordia Electronic Theological Library: Collection 5
Publisher: Concordia
Volumes: 3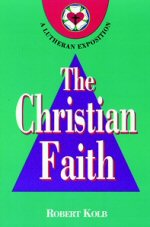 The Christian Faith: A Lutheran Exposition
Author: Robert Kolb
Publication Date: 1993
Pages: 298
In this book, the author presents the basic teachings of the Christian faith from the Lutheran framework, presenting all the articles of faith in accordance with the Scriptures and distinguishing between Law and Gospel. Highly readable for serious Bible students, church professionals, and those preparing for church work. Can be used as an in-service teacher review. Part of the PELT certification program.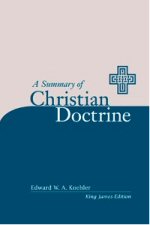 Summary of Christian Doctrine
Author: Edward W. A. Koehler
Publication Date: 1952
Pages: 328
A systematic study of the doctrines of Scripture presented in a concise, comprehensive manner. This is an excellent text for those interested in going beyond the Catechism, but not ready for Christian Dogmatics.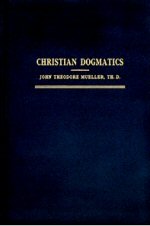 Christian Dogmatics
Author: John Theodore Mueller
Publication Date: 1934
Pages: 665
This is a helpful handbook of doctrinal theology based on Francis Pieper's Christliche Dogmatik. It presents the voluminous material in Pieper's work in a clear, concise, complete, and practical manner for the use of theology students. Sections include:
Nature and concept of theology
Holy Scripture
God
Creation
Divine providence
Angels
Man
Sin
Freedom of the will
God's grace
Christ
Soteriology
Saving faith
Conversion
Justification
Sanctification
Means of grace
Law and Gospel
Baptism
Lord's Supper
The Universal Church
The Visible Church
The public ministry
Eternal election
Eschatology
More details about these resources