Concordia Electronic Theological Library: Collection 3 (6 vols.)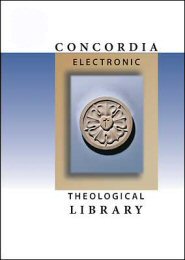 Concordia Electronic Theological Library: Collection 3 (6 vols.)
•
Runs on Windows, Mac and mobile.
Overview
This collection of resources provides the user with a reference library that will likely provide information concerning any religious subject about which the user may have questions. Subjects include other religions and how to witness to their adherents, other denominations, theological movements and concepts, and historical events.
Key Features
Includes bibliographical references and indexes
Additional readings for further study
Product Details
Title: Concordia Electronic Theological Library: Collection 3
Publisher: Concordia
Volumes: 6
Collection Details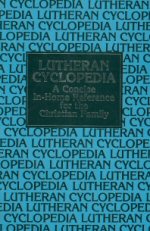 Christian Cyclopedia
Editor: Erwin L. Lueker
Publication Date: 2000
The Christian Cyclopedia will give your family information on these topics and countless others.
Each entry gives you a short article of information on the topic you've selected. Plus, the extensive cross references and bibliographies included in many of the entries will give you the help you need for further study.
You and your family will find the Christian Cyclopedia one of the most valuable editions to your home library that you'll ever own!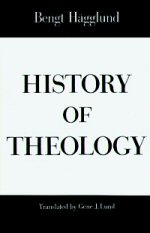 History of Theology
Author: Bengt Hägglund
Translator: Gene Lund
Publication Date: 1999
Pages: 425
This book traces the movements and counter-movements of theological thought through the centuries from the New Testament to the present. This work is divided in three parts:
Part 1 addresses the age of the church fathers
Part 2 covers the Middle Ages from Augustine to Luther
Part 3 moves from the Reformation to the mid-20th century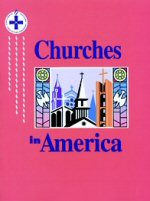 Churches in America
Author: Thomas Manteufel
Editor: Arnold E. Schmidt
Publication Date: 1994
Pages: 90
Sunday School classes often have students from different religious backgrounds. This text helps teachers become familiar with churches in the United States, explore what they believe, and compare them to the Lutheran Church.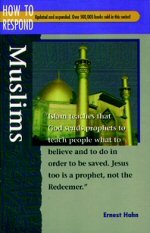 How to Respond: Muslims
Author: Ernest Hahn
Publication Date: 1995
Pages: 63
Islam is the fastest growing religious movement in the U.S. today. This book answers common questions including:
"Who is Mohammed?"
"How did Islam develop worldwide?"
"How do Muslims view Jesus Christ?"
The explanation of Islamic faith and cultural expressions is a helpful tool for Christians seeking to share the Gospel with Muslims.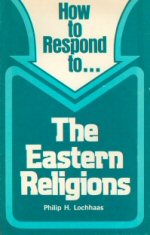 How to Respond to the Eastern Religions
Author: Philip Lochhaas
Publication Date: 1979
Pages 31
How to Respond to the Eastern Religions provides some basic material to help Christians understand the beliefs and teachings of major Eastern religions.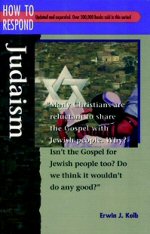 How to Respond: Judaism
Author: Erwin J. Kolb
Publication Date: 1995
This book outlines what Judaism is, what it teaches, and how it compares to Christianity. It explains the three branches of Judaism and how we can counter anti-Semitism. As readers discover the centrality of Christ in the Old and New Testaments, they are prepared to witness to Jews with genuine love and eagerness.
More details about these resources