Fortress Press Paul Collection (16 vols.)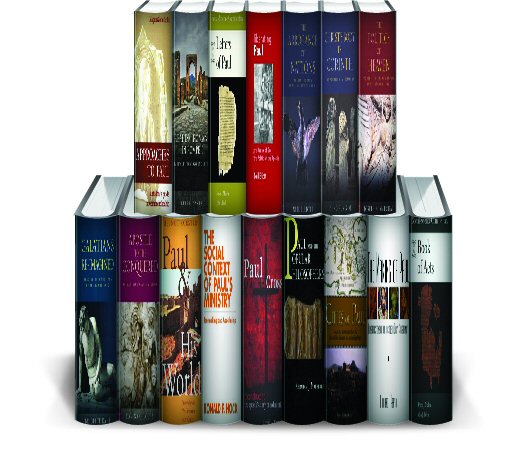 Overview
The Apostle Paul hardly needs introduction as one of the most influential and faithful believers of all history. An educated and religious Pharisee, he persecuted Christians until converted on the road to Damascus. He spent the rest of his life preaching, teaching, traveling, and writing letters to churches, which became most of the New Testament. Paul was persecuted and tortured wherever he went, finally being martyred in Rome. His teachings form much of the basis for all Christian thought and living. They have been discussed, fought over, and lived out for over two thousand years. This impressive collection includes sixteen volumes with over twenty-five scholarly contributors, including eminent author, Neil Elliott. The Fortress Press Paul Collection presents some of the most compelling thinking on the life of Paul, as well as the influence of his theology on Christianity and the Western World.
The Fortress Press Paul Collection (16 vols.) contains a wide variety of issues concerning Paul and his life and theology. There are biographies, studies on his theology, and current impact of his teaching on modern issues. There are also comparisons of Paul's teachings with other philosophies as well as critical literary analyses. Included are volumes that deal with cultural, geographical, and historical contexts, as well as maps and charts. This is an invaluable collection for any scholar, professor, or anyone wanting to learn more about the life, teaching, and discussion of Christendom's most well-known apostle.
Key Features
Overview of the Apostle Paul's life and theology
Systematic analysis of Paul's teaching and influence on Christianity
Scholarly yet accessible accounts to guide and inform research and understanding.
Product Details
Title: Fortress Press Paul Collection
Publisher: Fortress Press
Volumes: 16
Pages: 3,398