St. Patrick, Apostle of Ireland (2 vols.)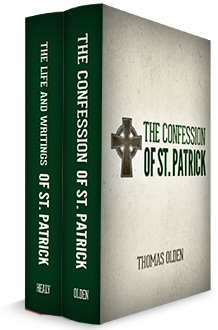 Overview
One of the great missionaries of Europe was St. Patrick. He is known for bringing the gospel of peace to pagan Ireland. Aside from his missionary accomplishments, St. Patrick's writings have touched readers through the centuries with his message of faith and humility. St. Patrick, Apostle of Ireland presents two volumes on the life and works of St. Patrick: The Confession of St. Patrick and The Life and Writings of St. Patrick. These valuable volumes will especially interest students, professors, and those wanting to know more about St. Patrick and the history of Christianity in Ireland.
With the Logos Bible Software edition all Scripture passages in St. Patrick, Apostle of Ireland (2 vols.) are tagged and appear on mouse-over. This makes these resources more powerful and easier to access than ever before for scholarly work or personal Bible study. With the advanced search features of Logos Bible Software, you can perform powerful searches by topic or Scripture reference—finding, for example, every mention of "peace," or "humility."
Key Features
Translation of Confession from its original Latin
Comprehensive biography of St. Patrick's life and works
Introductions, appendixes, indexes, and notes for further understanding
Product Details
Title: St. Patrick, Apostle of Ireland (2 vols.)
Volumes: 2
Pages: 843
Individual Titles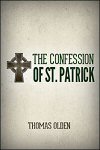 "I am Patrick, a sinner, the most unschooled and least of all the faithful, and utterly despised by many," was the first sentence St. Patrick penned of his Confession—the autobiography of his life and missionary journeys. Over the past centuries, various writers have quoted from St. Patrick's Confession, finding encouragement in its many lessons of faith and humility. The Confession St. Patrick is a translation of St. Patrick's famous Confession from its original Latin. It includes an extensive introduction and notes, as well as an explanation of the translation process Thomas Olden underwent.
Contents
Of St. Patrick's Birth and Captivity, and of This Confession
Having Escaped from Slavery, by Flight, He Returns to His Country
Of His Calling into Ireland, and of Many Impediments
The Fruits of His Mission
He Declares with How Much Disinterestedness He Had Preached the Gospel
Thomas Olden (1823–1900) was the rector of Ballyclogh 1868–1899, Cork, Ireland. He attended Trinity College in Dublin and received a BA, MA, BD, and honorary DD. An Irish Anglican writer, he wrote over sixty entries, mostly on Irish saints.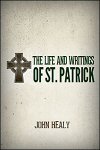 The Life and Writings of St. Patrick is one of the fullest and exact accounts of St. Patrick's missionary labors in Ireland. Avoiding bias opinions of the saint by gathering information from ancient records, this biography allows the story of St. Patrick's life to speak for itself. It includes nine appendixes that discuss—in detail—various aspects of St. Patrick's life, as well as a map illustrating St. Patrick's missionary journeys through Ireland.
Contents
Early Lives of St. Patrick
St. Patrick's Birthplace and Family
St. Patrick's Childhood and Boyhood
The Captivity of St. Patrick
St. Patrick's Teachers
St. Patrick's MIssion and Consecration
St. Patrick in Ulster
St. Patrick's Conflict with the Druids
St Patrick at Magh Slecht
St Patrick in Roscommon
St. Patrick in Mayo
St. Patrick on the Cruachan Aigle
St. Patrick in Tirawley
St. Patrick in Tirebagh
St. Patrick in Tirebrill and Moylurg
St. Patrick in Tirconnell
St. Patrick in Inishowen and Derby
St. Patrick in Down and Connor
St. Patrick in Oriel
St. Patrick in North Leinster
St. Patrick in South Leinster
St. Patrick in Ossory
St. Patrick in the Diocese of Limerick
St. Patrick Reforms the Brehon Code
St. Patrick in Ulidia
St. Patrick in Armagh
St. Patrick's Labors in Armagh
St. Patrick's Synods
St. Patrick's Sickness, Death, and Burial
The Writings of St. Patrick
St. Patrick's School of Armagh
The Household of St. Patrick
Dr. Healy has gone over the ground himself; has collected the popular traditions; has identified, wherever possible, the sites of the old Patrician churches, and to our mind has given the most accurate, the most complete, and the most interesting account of what may be called the topography of St. Patrick's life.
—The Irish Ecclesiastical Record
Dr. Healy gives us, form an inside standpoint, a copious and exhaustive history of Ireland's Apostle. The present work, containing over seven hundred and fifty good-sized pages, embodies everything of value that is known, or probably ever will be known, on the subject. Its chief excellence is the wealth of topographical lore which the learned author has brought to his task. . . . The narrative of St. Patrick's journeying is greatly enlivened by the Archbishop's identification of the various places and landmarks in the modern nomenclature.
—Catholic World
John Healy (1841–1918) was Archbishop of Tuam from 1903 to 1918. Prior to that, He served as Bishop of Clonfert from 1896 to 1903.
About St. Patrick
St. Patrick was one of the great missionaries of Europe and lived a truly extraordinary life. He was a Romano-Briton Christian, born in the mid-fourth century during the decline of Roman rule in the Britain. At the age of 16 he was captured by pirates and sold into slavery in Ireland. During his six years in captivity he learned the Irish language and culture. After escaping back to Britain, Patrick entered the Church and was ordained a bishop. With true love for the people of Ireland, Patrick returned to the place of his captivity as a missionary. He preaching the Gospel throughout Ireland for the last fifteen years or so of his life and died around 440. By the sixth century, with the conversion of Ireland largely complete, Patrick was recognized as the island's patron saint. His work had a profound impact on the history of Christianity in Europe, because Irish missionaries to continental Europe during the sixth and seventh centuries were instrumental in the conversion of the Barbarian tribes who had dismembered the Roman Empire.
More details about these resources