Alfred Loisy and Modern Biblical Studies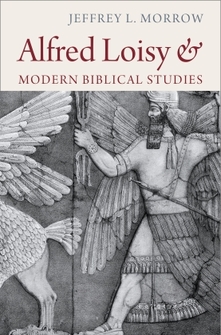 Alfred Loisy and Modern Biblical Studies
•
Runs on Windows, Mac and mobile.
Your Custom Discount
Reg. Price $59.99
Sale Price $37.99
Your Price $37.99
You Save $22.00 36%
Your Price
What's Pre-Pub?
$37.99
Overview
The French Catholic priest and biblical scholar Alfred Loisy (1857-1940) was at the heart of the Roman Catholic Modernist crisis in the early part of the twentieth century. He saw much of his work as an attempt to bring John Henry Newman's notion of development of doctrine into the realm of Catholic biblical studies, and thereby transform Catholic theology. This volume situates Loisy's better known works on the New Testament and theology in the context of his lesser known work in Assyriology and Old Testament studies. His early training in Assyriology taught Loisy a comparative historical approach to studying ancient texts, in addition to providing him the requisite training in ancient Near Eastern languages and literature. Loisy built upon this Assyriological foundation with his historical critical work in biblical studies, first in the Old Testament. In his biblical scholarship, Loisy combined the then current trends of historical biblical criticism with his more comparative approach. Prior to his excommunication in 1908, Loisy attempted in his more popular writings to defend the inclusion of historical biblical criticism in the repertoire of Catholic biblical interpretation. He saw this as an important step in reforming Catholic theology. The Modernist crisis set the stage for the major debates that would occur in the Catholic theological world for more than a century. The controversy over Modernism became one important conflict that helped pave the way for the Second Vatican Council. The issues raised during Loisy's time, remain contested today. Examining how Loisy approached biblical studies helps readers better understand his overall work, and the place it played in the pivotal intellectual turmoil of his day.
In the Logos edition, this volume is enhanced by amazing functionality. Important terms link to dictionaries, encyclopedias, and a wealth of other resources in your digital library. Perform powerful searches to find exactly what you're looking for. Take the discussion with you using tablet and mobile apps. With Logos Bible Software, the most efficient and comprehensive research tools are in one place, so you get the most out of your study.
Key Features
Examines Loisy's early engagement with historical and historical critical methodologies
Explores his arguments concerning the important role of the historical critical method in his own attempt to reform the church and theology
Considers Loisy's own training and scholarship in Assyriology
Contents
Introduction
Things New and Old: Loisy's Place in the Controversy over Modernism
The Bible and Its Ancient Near Eastern Milieu in Nineteenth-Century France
Loisy's Work in the Study of the Ancient Near East and the Old Testament
Loisy on the Book of Genesis in Light of Mesopotamian Literature
Back to the Sources: The History of the Source Critical Tradition upon Which Loisy Drew
Loisy's Engagement with Biblical Scholarship: Fr. Richard Simon as Heroic Symbol
Loisy's Defense of Historical Biblical Criticism
Praise for the Print Edition
Jeffrey Morrow makes a strong case that Assyriology was important to Loisy and was foundational to his biblical scholarship. I am persuaded. More generally, Morrow effectively locates Loisy in the academic contexts of his day, which has not been done as well before.
—Rev. Harvey Hill, author of The Politics of Modernism and co-author of By Those Who Knew Them (both CUA Press)
In this important and wide-ranging book, Morrow offers the first detailed account of Alfred Loisy's biblical scholarship, especially his studies of the Old Testament and Assyriology. He makes an important contribution not only to the history of modernism but also to the rediscovery of the importance of Scripture, which was to play such a crucial role in the Second Vatican Council.
—Mark Chapman, University of Oxford
It is Loisy's fate to be best remembered for his association with the modernist crisis and for a single book, The Gospel and the Church, which is more accurately described as a brief philosophical and theological reflection on his New Testament scholarship than as a contribution to it. In Alfred Loisy and Modern Biblical Studies, Jeffrey Morrow takes a fresh look at Loisy as a biblical scholar and at his place in the history of the discipline. Focusing on the period between 1889 and 1908, Morrow highlights Loisy's work in Assyriology and his pioneering synthesis of source critical and comparative ancient Near Eastern approaches to the Old Testament. A major contribution to Loisy studies!
—William L. Portier, University of Dayton
About Jeffrey L. Morrow
Jeffrey L. Morrow is chair, department of undergraduate theology, Seton Hall University.
Sample Pages from the Print Edition