James Verse by Verse (Osborne New Testament Commentaries)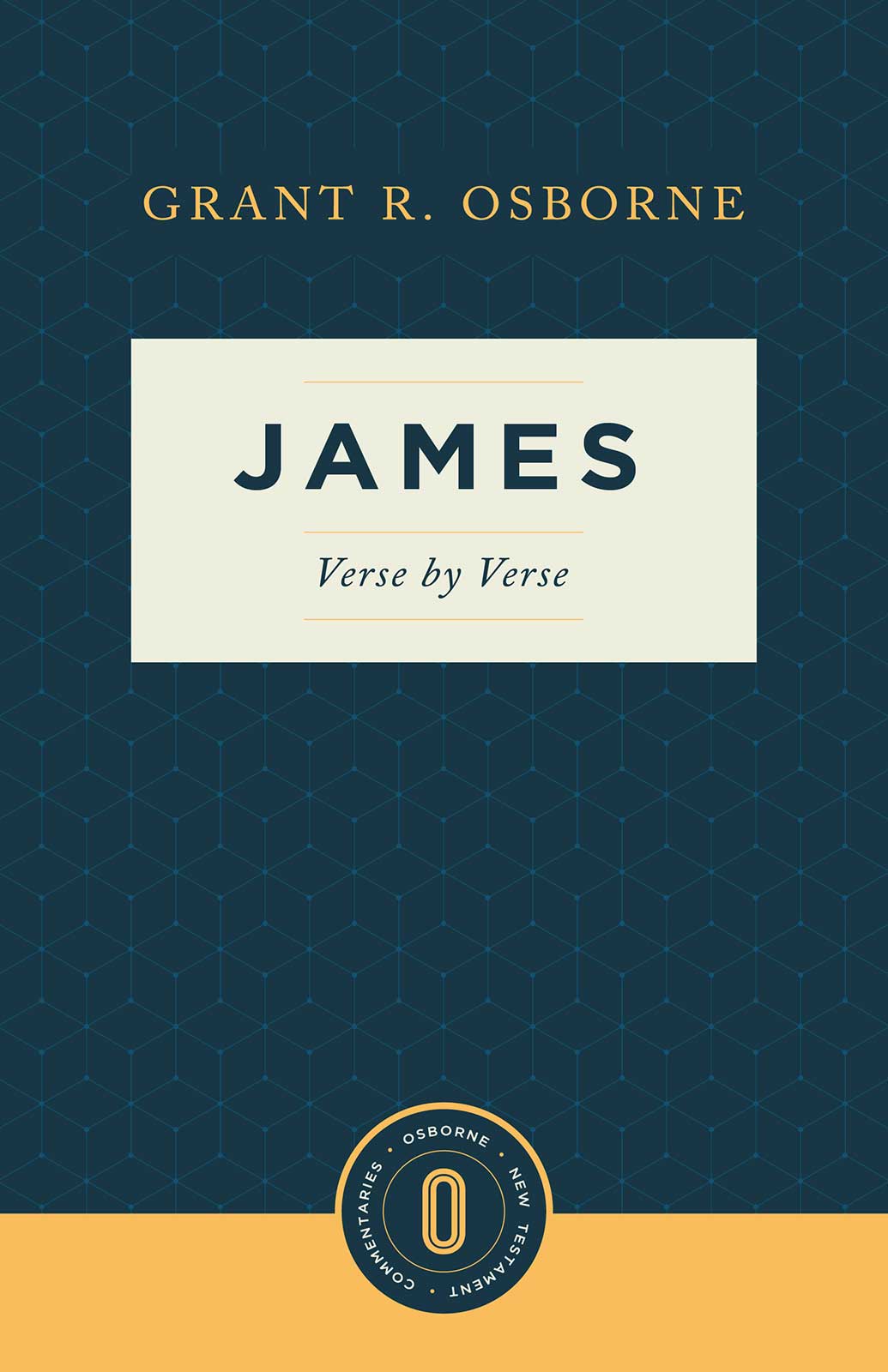 James Verse by Verse (Osborne New Testament Commentaries)
Runs on Windows, Mac and mobile.
James Verse by Verse
James's letter is famous for its practical wisdom and its heart for gospel transformation reflected in action.
James is like Proverbs in the New Testament—but written as a letter, reflecting the New Covenant of Christ. It advises believers facing cultural challenges in the diaspora how to approach practical issues like trials and suffering, the proper use of the tongue, and poverty and wealth from a worldview shaped by Christ. Stated simply, it teaches believers about living life in God's world by God's rules.
In James Verse by Verse, the late Grant R. Osborne invites readers to delve into this uniquely structured, immensely practical book. James is all about what early Christians called "the Way" and, as such, holds a unique place in the New Testament. This commentary will help modern readers embrace James as a distinctively Christian letter, full of wisdom for everyday life.
The Osborne New Testament Commentaries
Lexham Press is proud to announce a New Testament commentary series from respected biblical scholar Grant R. Osborne. His seminal work, The Hermeneutical Spiral, has become a standard for biblical interpretation, and as a culmination of his life's ministry, he's bringing his academic acumen to an accessible, application-focused commentary.
The Osborne New Testament Commentaries interpret Scripture verse by verse, bridging the gap between scholarship and the Church. This set of commentaries is for people seeking a straightforward explanation of the text in its context, avoiding either oversimplification or technical complexity. Osborne brings out the riches of the New Testament, making each book accessible for pastors and all who consider themselves students of Scripture.
Learn more about the other titles in this series.
Praise for the Osborne New Testament Commentaries
With this new series, readers will have before them what we—his students—experienced in all of Professor Osborne's classes: patient regard for every word in the text, exegetical finesse, a preference for an eclectic resolution to the options facing the interpreter, a sensitivity to theological questions, and most of all a reverence for God's word.
—Scot McKnight, Julius R. Mantey Professor in New Testament, Northern Seminary
The Osborne New Testament Commentaries draw from the deep well of a lifetime of serious study and teaching. They present significant interpretive insights in a highly accessible, spiritually nurturing format. This is a tremendous resource that will serve a new generation of Bible readers well for years to come. Highly recommended!
—Andreas J. Kӧstenberger, Founder of Biblical Foundations™, senior research professor of New Testament & biblical theology, Southeastern Baptist Theological Seminary
Contents
Introduction to James
Testing and Temptation
Hearing and Doing the Word
The Sin of Favoritism in the Assembly
Faith Accompanied by Works
The Danger of the Tongue
Wisdom from God in the Midst of Conflict
Warning to the Worldly and the Wise
Concluding Exhortations
Product Details
Title: James Verse by Verse
Author: Grant R. Osborne
Publisher: Lexham Press
Publication Date: 2019
Page Count: 296
Format: Logos Digital, Paperback
Trim Size: 8.5x5.5
ISBN: 9781683592938
About Grant R. Osborne
Grant R. Osborne is professor emeritus of New Testament at Trinity Evangelical Divinity School. He is the author of numerous books, including The Hermeneutical Spiral: A Comprehensive Introduction to Biblical Interpretation, and commentaries on Revelation (Baker Exegetical Commentary on the New Testament), Romans (IVP New Testament Commentary), Matthew (Zondervan Exegetical Commentary on the New Testament), and John, James, 1-2 Peter, and Jude (Cornerstone Biblical Commentary). He has also taught at Winnipeg Theological Seminary and the University of Aberdeen, and has pastored churches in Ohio and Illinois.